MindK worked with dozens of companies as a software development partner. We've seen how traditional insurers adopt new business models; how teachers embrace digital learning; and how recruiters automate their tasks. Today, we'll look at 12 different industries to find the most successful digital transformation examples and discuss the lessons we can all learn from them.
Table of contents: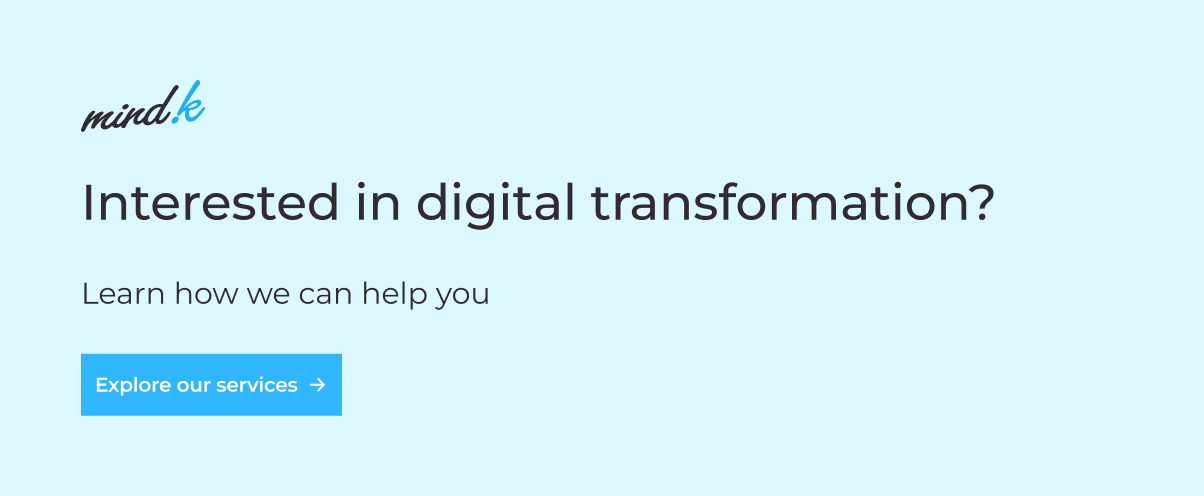 What is digital transformation and why it's important
Digital transformation or digitalization is not just the use of technology in business. Often, it's a fundamental shift in the way your company operates. How might it look in practice?
One insurance consultancy changed its business model from one-on-one sessions to a subscription-based service for the world's top employers.
A global biotech giant has tapped into $20B worth of new revenue streams by using Data Science and Agile development.
A major caregiver for seniors in America opened a tech subsidiary that builds software for other industries.
Other examples of digital transformation might seem less impressive. They, however, still lead to smoother customer journeys, automated tasks, or valuable insights derived from masses of data.
A recent McKinsey study shows that customer relations saw up to 4 years' worth of transformation in just a couple of months of the pandemic. Companies increased the delivery of digital products by a whopping 7 years. CEOs that invested heavily in digitalization are now 2x more likely to report higher profit growth than their peers.
Now there's little doubt that companies that fail to keep up with the digital race will quickly find themselves out of business. So, what are the examples of successful companies you can use to transform this threat into an opportunity?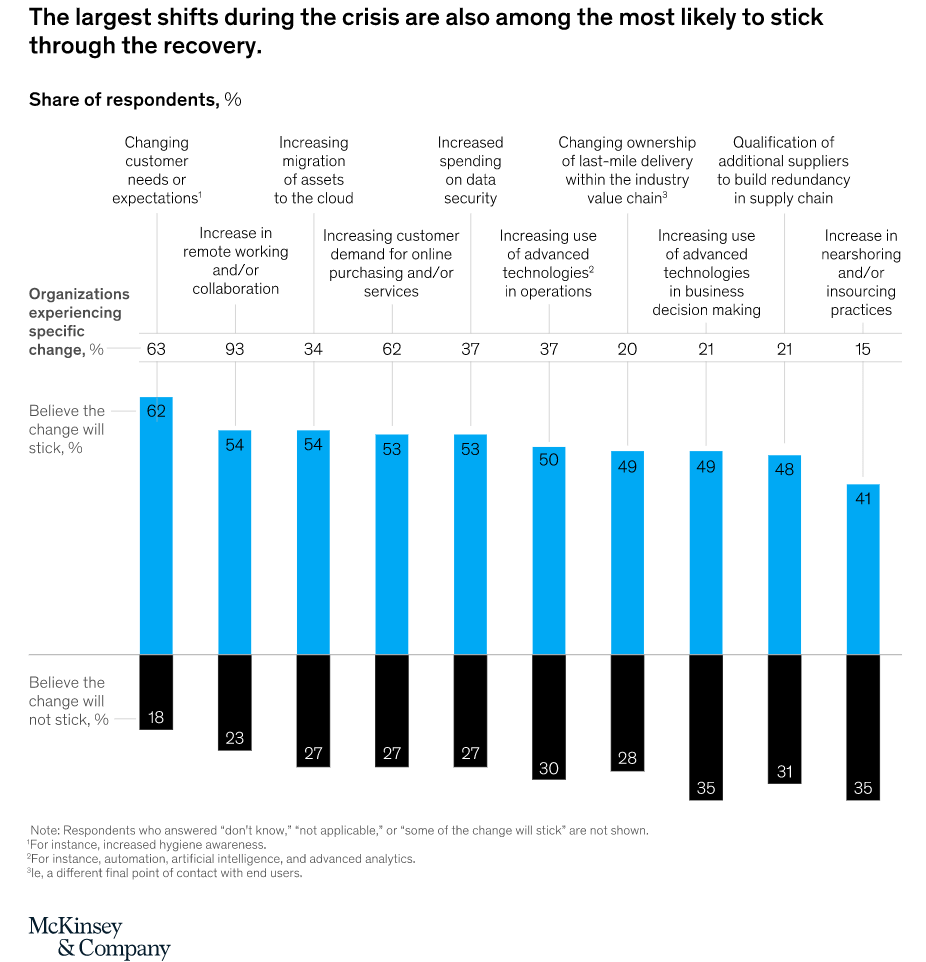 Impact of digital transformation during the COVID-19 pandemic
Examples of digital transformation across different industries
Finance
Financial services had a huge shake-up during the pandemic. Consumers no longer want to wait in lines at specific hours to access basic services. This change has prompted digital technology growth in the form of neobanks, robo-investment, and other types of FinTech apps.
Centuries-old companies now have to invest in digital technologies and build FinTech ecosystems with tech-savvy partners. Capital One is an American bank with over 755 branches across the country. It was also one of the first companies in the sector to go all out on a digital strategy. In 2012, the bank acquired a technologically superior ING Direct for $9B. The acquisition helped in creating an ambitious digital strategy focused on three pillars:
Investing in Big Data and Analytics to provide ultra-targeted offers to high-value clients.
Acquiring FinTech startups to snag top-tier digital talent.
Re-organizing the whole workforce to allow quick product development.
Capital One is now one of America's leading banks that employs over eleven thousand tech specialists and holds 500+ patents in Artificial Intelligence.
Most banks are now following their footsteps. J.P. Morgan has gone a step further in joining the Metaverse craze. In 2022, it created an Onyx Lounge in Decentraland – a well-known Metaverse based on Blockchain. The bank plans to operate a virtual branch that will sell NFTs and mortgages on virtual plots of land as well as enable cross-border transactions.
You can discover more technology transformation examples and trends that are driving the industry in our article on digitalization in finances.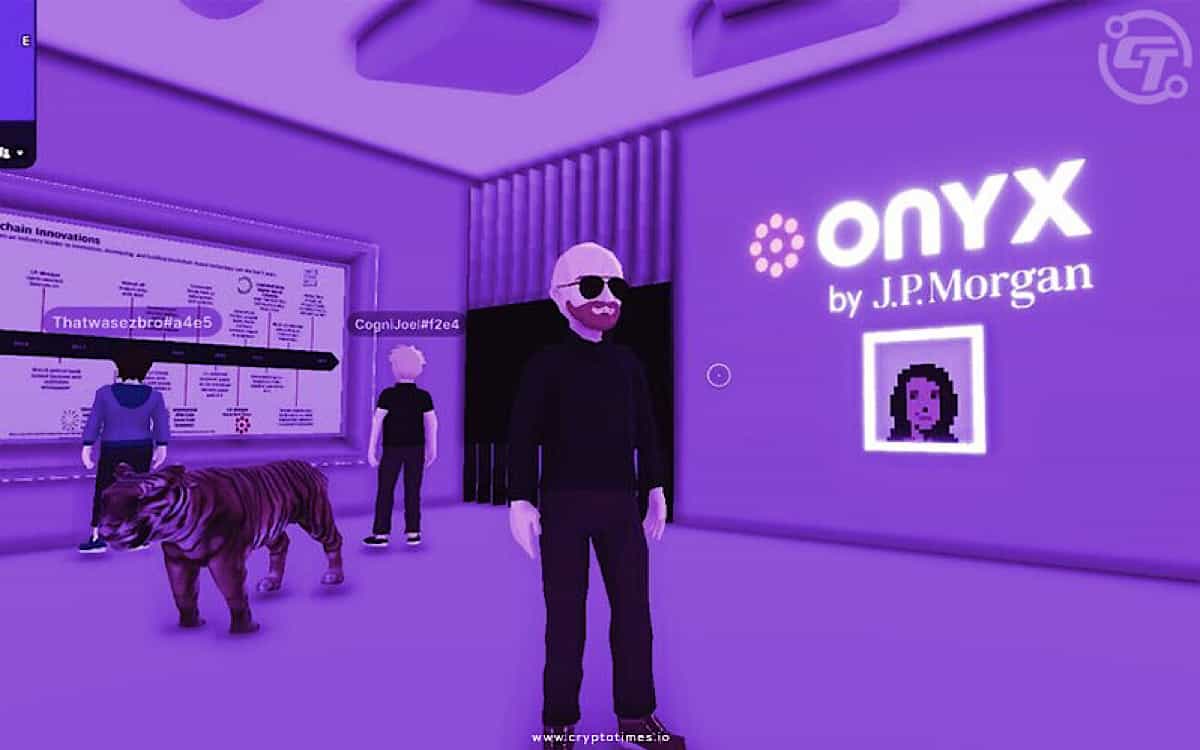 Insurance
The sector has been using the same basic model for over a hundred years. Yet, digital transformation is quickly making its way to insurance. Changes in the financial sector are setting high expectations for insurance companies. Top players are now investing heavily in digital services, back-office automation, and advanced risk management.
Take, for example, Farmers Insurance – a home, car, and business insurance company founded 94 years ago. It has recently started using drones to safely assess roof damage during hurricanes. Autonomous copters share data with servers in real-time using cloud technologies. This solution quickly produces analytical reports to resolve claims faster than competitors.
Innmeldt is another example of digital transformation in insurance. The company consulted workers in Norway – a country that has one of the most complicated retirement schemes in the world. Yet, consulting individuals put a huge limit on the company's growth.
To solve this problem, they reached out to MindK for help. Together, we created a cloud-based app that automates all insurance and pension calculations. Now companies can pay a monthly subscription to determine optimal retirement and insurance plans for their employees. After switching to a self-service B2B2C model, Innmeldt has signed contracts with several global corporations, each having thousands of employees.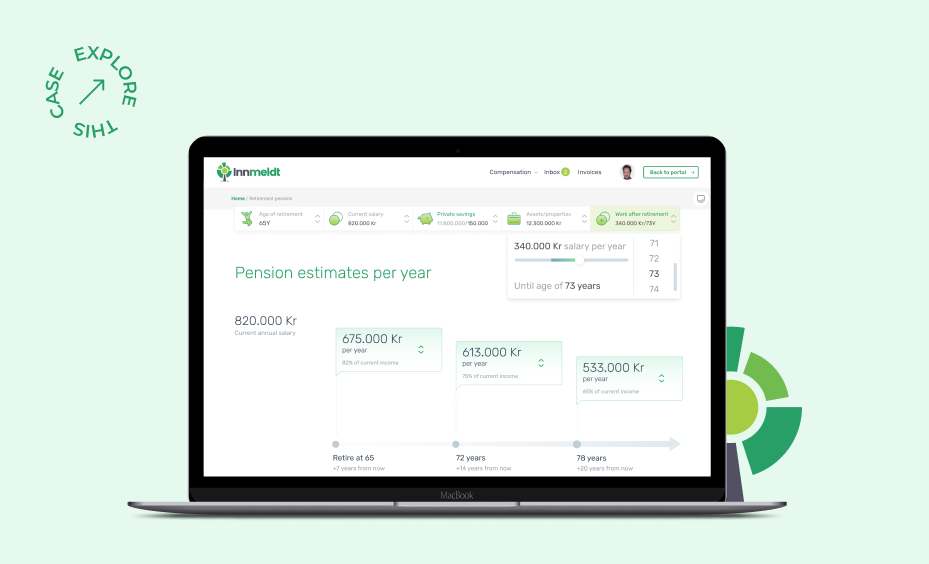 Innmeldt, a SaaS insurance app chosen by Norway's top employers [explore the case study]
Advertising
Marketing was always ahead of the digital curve. Over the past decade, the marketing technology sector grew by a stunning 5,233%. This growth came both from MarTech startups and legacy players.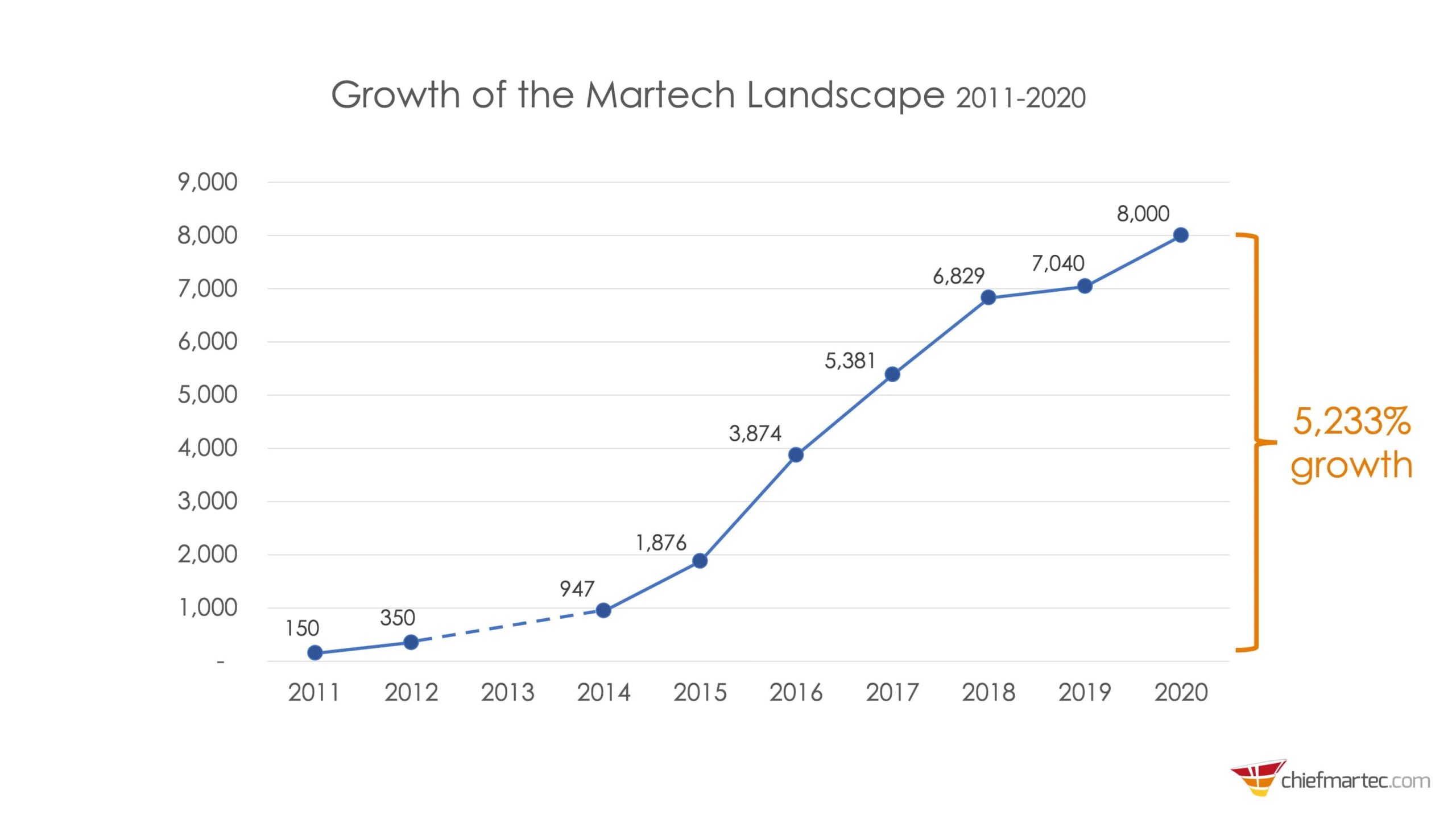 A case in point here is Terakeet – a NY-based SEO company, targeting large enterprises. Over the past decade, the agency developed technology that helps analyze the competitive landscape, predict the return on investment (ROI) of marketing campaigns, and connect with outreach opportunities.
Converze Media Group is another traditional company that invested in digitalization. Since 2009, it has managed direct response ad campaigns on hundreds of American radio stations, TV channels, and streaming services like Hulu.
Each campaign requires advertisers to manually create ad orders, dispatch them to correct stations, and track conversions – website visits, hotline calls, and dozens of other actions. They had to comb through massive Excel sheets to calculate campaign effectiveness.
In 2017, Converze contacted MindK to build the first tool for easy management of ad campaigns. It can automatically track actions across channels, parse gigabytes of data, and calculate key advertising metrics. Instead of spending hours on each task, a manager can now generate visual reports in just 3 clicks. As a result, Converze became one of the Inc. 5000 fastest-growing, privately held firms in America – three years in a row.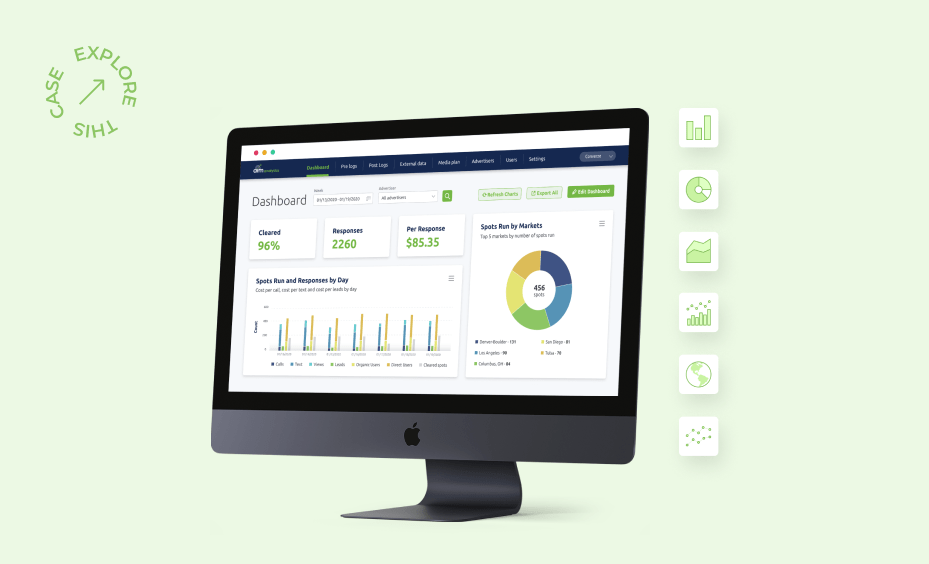 AimAnalytics, a data-driven solution for TV and radio ad campaign management [explore the case study]
Real estate & Construction
These slow-moving juggernauts might seem half-stuck in the previous century. Yet, the situation is quickly changing as innovative startups are disrupting the sector.
Take, for example, OJO Labs – a Texan company that develops an AI-based property management platform. The software combines cutting-edge technology with input from real estate experts. It delivers personalized advice on renting, selling, buying, and managing properties as assets.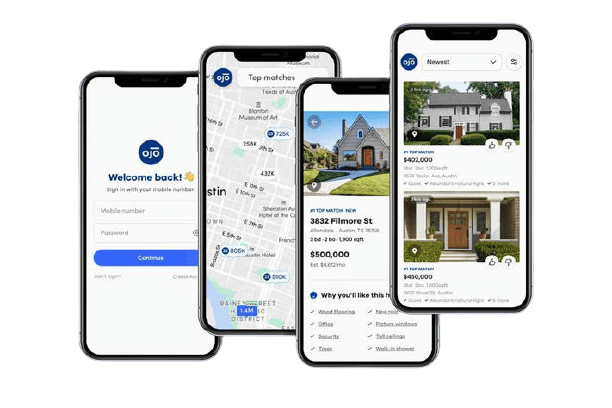 Many legacy players are also reading the room. We at MindK, for instance, have worked with one of the largest construction companies in the Scandinavian market. Over the years, they've invested in a whole host of digital initiatives.
Their first challenge was to reinvent the customer journey. People in the Nordics like to buy homes with all the furniture, interior elements, and necessary appliances. We helped our client transition away from huge printed catalogs of materials to a self-service app that visualizes the interior choices for users. It automatically sends orders to the correct suppliers, provides granular reporting, and takes care of payments.
Many of those suppliers also lacked a website. So we made a SaaS platform that allows them to create professional portals in under an hour.
As time went by, the construction company built up a huge IT infrastructure. It now has over a dozen web, ERP, and CRM systems that all use different technologies. To simplify data exchange, MindK created a central data warehouse. The solution also speeds up the integration of future components, which now requires up to 10x fewer development efforts.


HR & Recruitment
Recruitment is ripe for digital transformation. The latest trends in the industry include:
Automated onboarding/HR automation
Glassdoor reports that effective onboarding can boost worker retention by 82%. Yet only 12% of respondents report good experience in this area. Digital onboarding should be easy, repeatable, and scalable to ensure all workers feel at home in your company.
In a similar fashion, software can automate most repetitive tasks in HR departments. This frees the time for people managers to attract and retain top talent.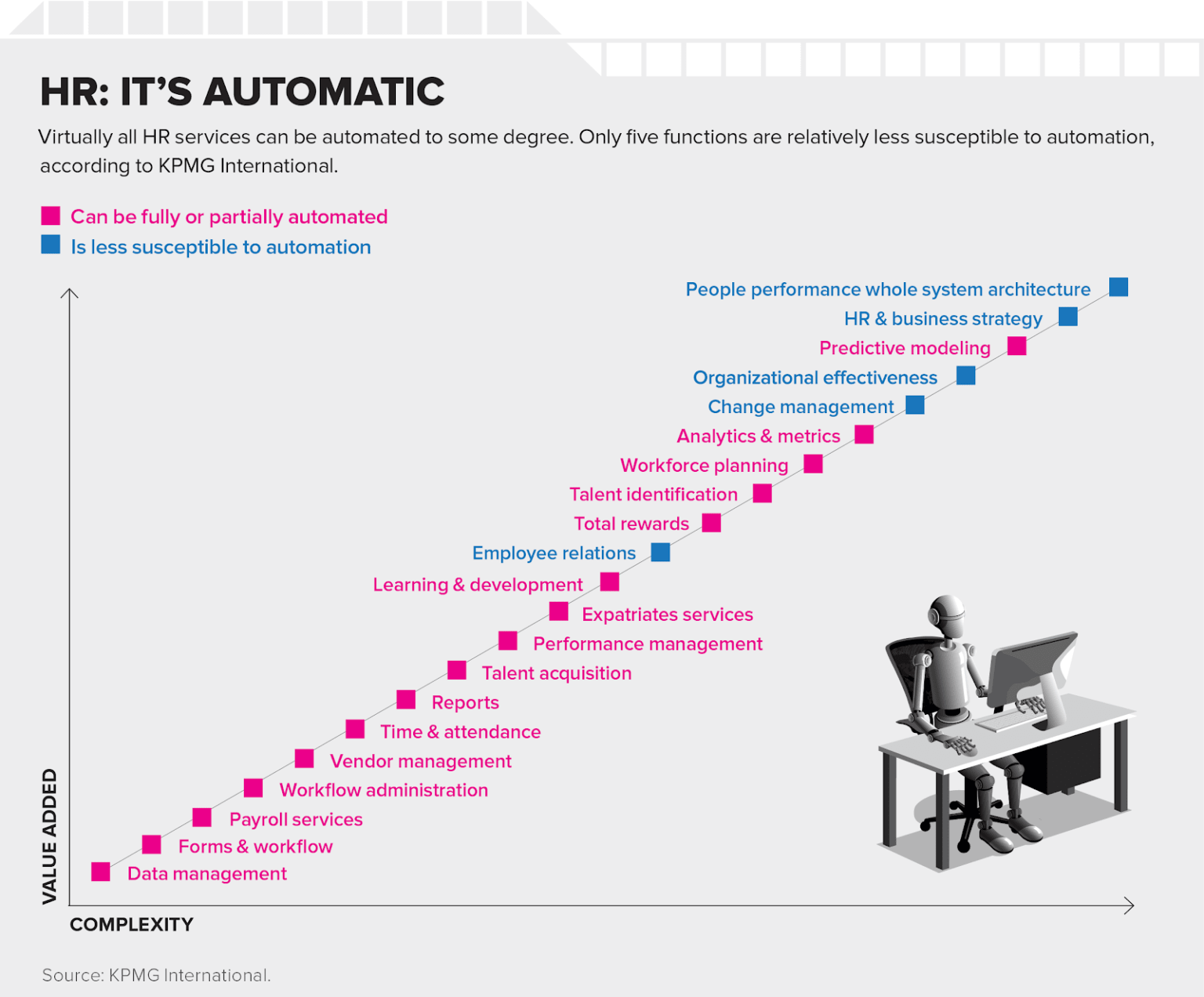 Research at McKinsey indicates that workers waste up to 20% of their time looking for internal information. An easily searchable portal can answer the most frequently asked questions. Such an app can also store all relevant information about the company staff. Looking up the person's day of hire, skills, position, or insurance plan shouldn't take up much of a staffing officer's time.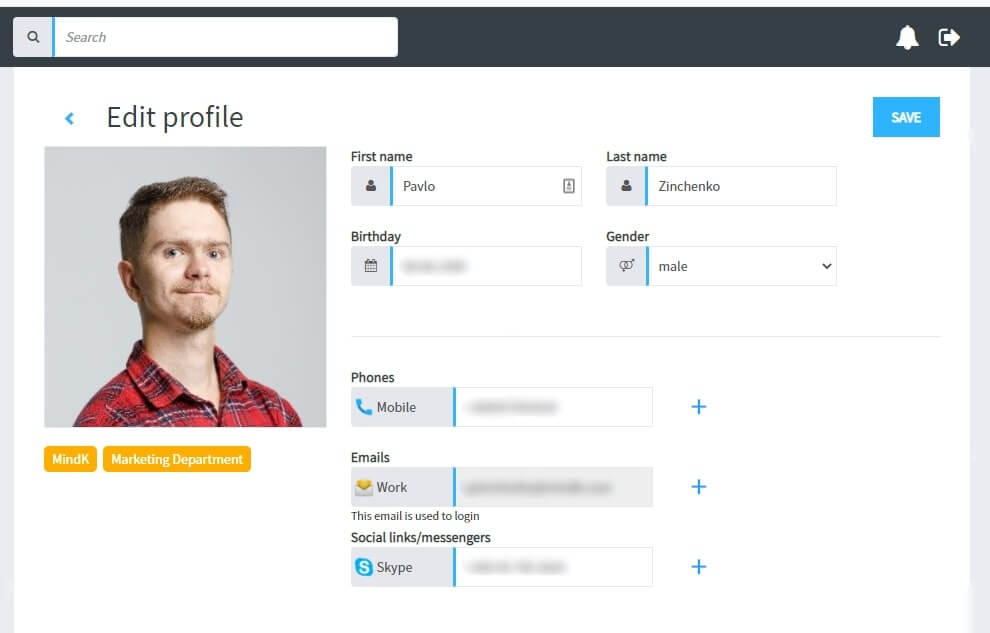 Internal HR portal at MindK
According to McKinsey, 70% of executives want to acquire powerful analytical capabilities for their HR departments. Systematic gathering and data analysis can discover skill gaps, track employee retention, and even predict a worker's performance over time.
Research from Harvard Business Review states that giving a raise to the correct person is one of the key drivers of success. Such important decisions shouldn't be based on manager's whims or personal preferences. A data-driven approach can improve people management for companies in different industries.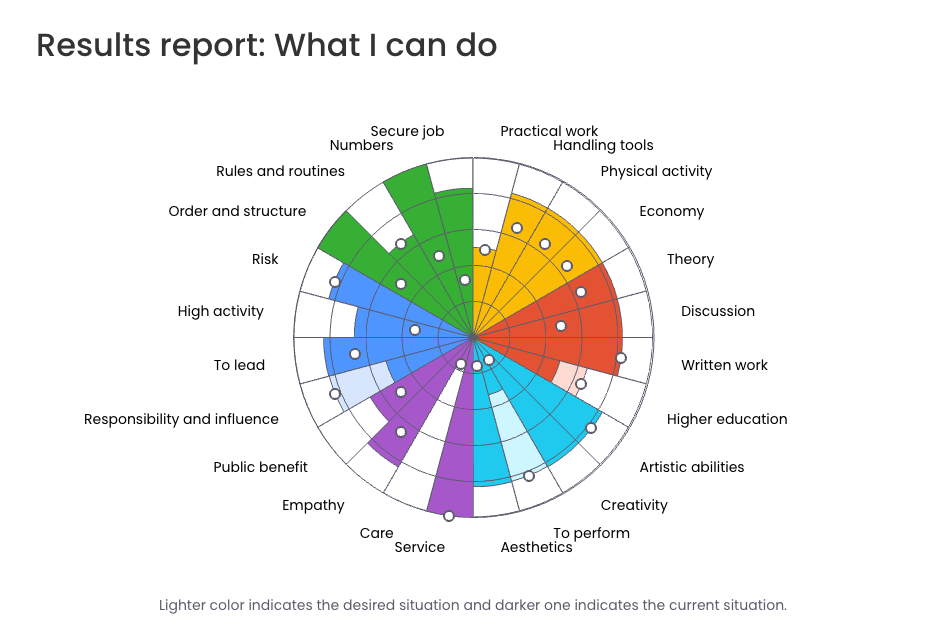 Analytical report that shows a person's disposition towards different kinds of work in a custom web solution built by MindK
Artificial Intelligence (AI) and HR chatbots
AI has a huge range of applications in recruitment and people management. Use cases range from automated resume parsing & candidate screening to digital assistants that can answer the most common work-related questions. Chatbots can schedule interviews and meetings, gather inquiries from workers, and talk to many applicants in real-time.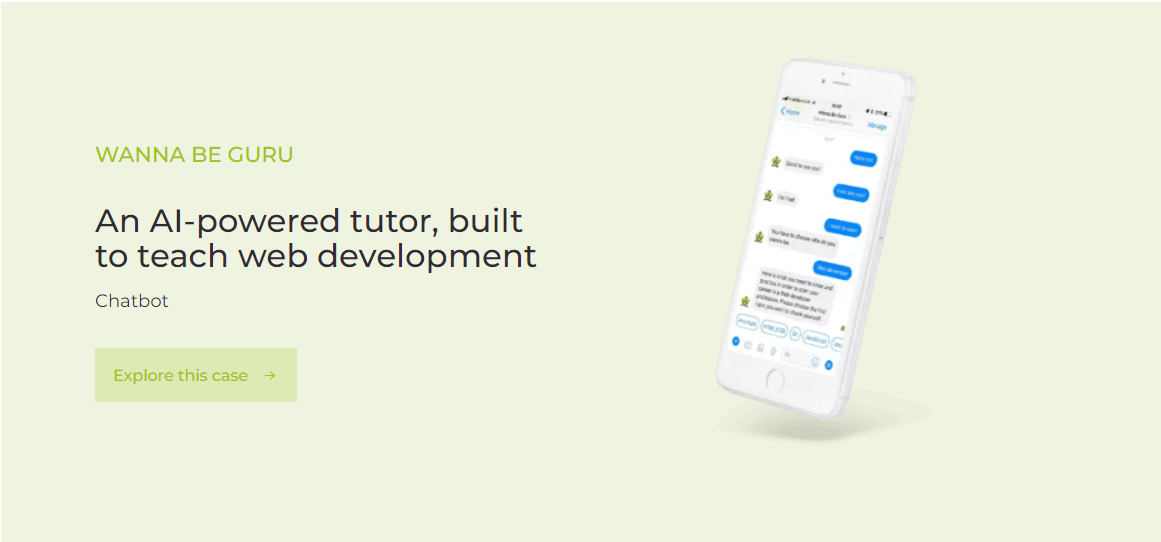 AI chatbot built by MindK to help job seekers improve software engineering skills [explore the case study]
Candidate-centric Applicant Tracking Systems (ATS)
A single job ad can get as many as 250 applications, 88% of them from under-qualified people. And screening all candidates manually can take as much as 23 hours per position.
A digital ATS can automate this process based on pre-set filters, keywords, or other parameters. A major recruiting agency from Western Europe employed this approach to great success 12 years ago. Yet over time, their solution became terribly outdated. Now top candidates get hundreds of job offers. So recruiting agencies need software that focuses on attracting top talent.
Engineers at MindK redesigned the 12-year-old interface, using a modern tech stack and microservices architecture. This allowed us to easily add new modules, improve scalability, and reduce operating costs. We brought most workflows at the company into one system. Extensive automation allowed our client to cut the time from requisition to deal in half. Now they can serve more customers using up to 5x fewer recruitment efforts.
Education
Education has progressed a decade's worth in just a couple of years. Take, for example, the Business Administration niche. Traditional MBA courses are expensive. Very expensive. They also require you to dedicate up to three years of your life. No wonder enrolment in MBA programs continues to fall each year.
Enter ThePowerMBA – a Madrid-based business school revolutionizing the niche. It offers a low-cost alternative to traditional MBA courses, led by world-renown executives. The digital platform includes lessons on management, business strategy, finance, digital marketing, and bookkeeping. The digital model cuts out most operational expenses.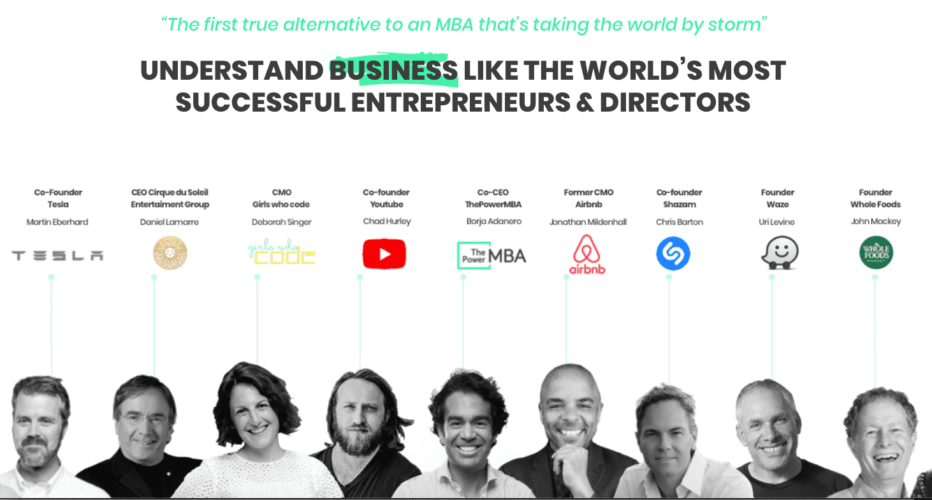 Source: ThePowerMBA
Arizona State University (ASU) is one of the country's largest colleges. Its campuses house over 100K students. No wonder they became a testing ground for the university's high-tech voice assistant program. The administration installed a number of Amazon Echo Dot devices in a residential hall for tech-savvy freshmen. These AI-enabled assistants can provide information on local events and life on campus. Students have quickly adopted the new technology, customizing the assistant skills to help with education and personal needs. The university hopes to expand the voice assistant program in a cost-effective way.
You can learn how the COVID-19 pandemic, new technologies, and business models are changing the industry in our analysis of digital transformation in education.
Energy
The energy sector has two challenges – satisfy the growing energy demand and lower the carbon footprint. Specialists at Shell believe that digital technology can solve both problems. The biggest oil producer in the world now employs hundreds of data scientists, AI specialists, and software engineers. They work closely with business teams to redefine the future of the energy industry.
The company collects huge amounts of data from smart IoT sensors, blockchains, and even videos of subsea inspections done by drone submarines. Shell has always struggled to process this data quickly and provide real-time insights to people who need it. So it invested in AI and cloud-based technologies to unlock the huge value trapped in this data.
Digitalization allows to cut costs, change business models, and open up new revenue streams in the energy sector. Harry Brekelmans, the Projects & Technology Director at Shell, says it has the potential for billions and billions of added value for his company.

Source: Shell
Ecology is another massive trend for the sector. Environmental, Sustainability, and Governance (ESG) factors will drive investments, business policies, and regulations of the future.
CEMAsys is one of Norway's leading ESG consultants. Scaling up from one-on-one consultations to a truly global business required the company to embrace digital technologies. With the help of MindK, they've turned their niche expertise into a SaaS app used by 250+ major corporations from all over the world. The self-service portal allows companies to report ESG factors across the entire supply chain, calculate the carbon footprint, visualize environmental data, and comply with the EU Taxonomy for sustainable activities.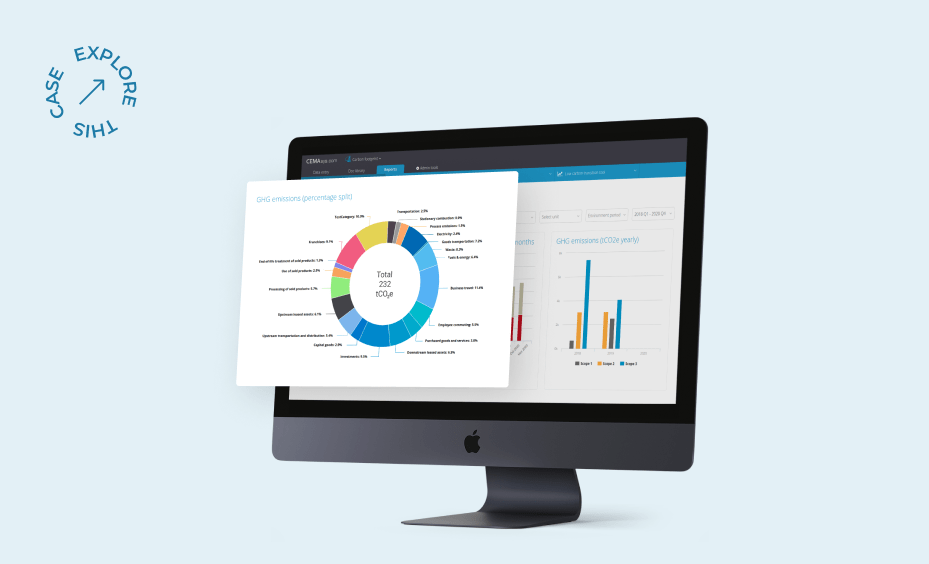 CEMAsys, a cloud-based ESG solution used by Forbes Global 2000 companies [explore the case]
Logistics
Digital tech is driving the change in transportation, warehousing, and management of supply chains.
UPS could serve as a great example of transformation projects since 2012. Its AI-based solution optimizes last-mile delivery routes. Faster shipment improves customer satisfaction and saves the company about $50M on fuel and other expenses.
To build on this early success, UPS launched over a dozen digital transformation projects to optimize internal processes – finding storage for parcels, loading/unloading vehicles, planning maintenance, and so on.
The company's latest solution – Network Planning Tools (NPT) – is using machine learning to predict spikes in demand, identify bottlenecks in shipment hubs, and plan global operations. Rob Papettie, the Senior Program Manager at UPS, expects the system to save up to $200M a year.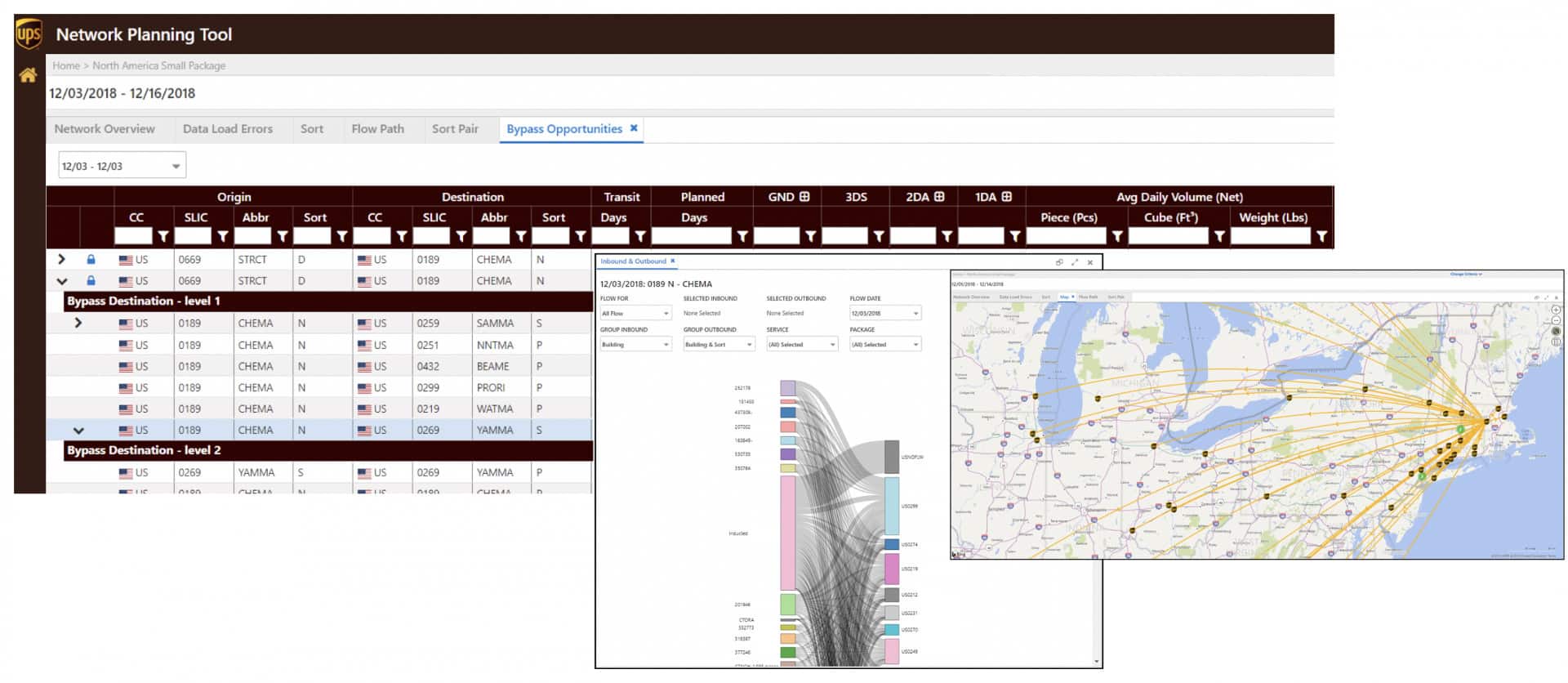 Rerouting deliveries in the NPT solution
Source: MIT Technology Overview
Driving safety is another area ready for improvement with digital technologies. Smart Eye spent the last 20 years developing a system for monitoring a driver's attention. The AI sensors can track eye movements and facial expressions to detect when the person gets distracted on the road. The benefits can be massive. Waking up sleepy drivers can prevent up to 91,000 crashes a year in the US alone.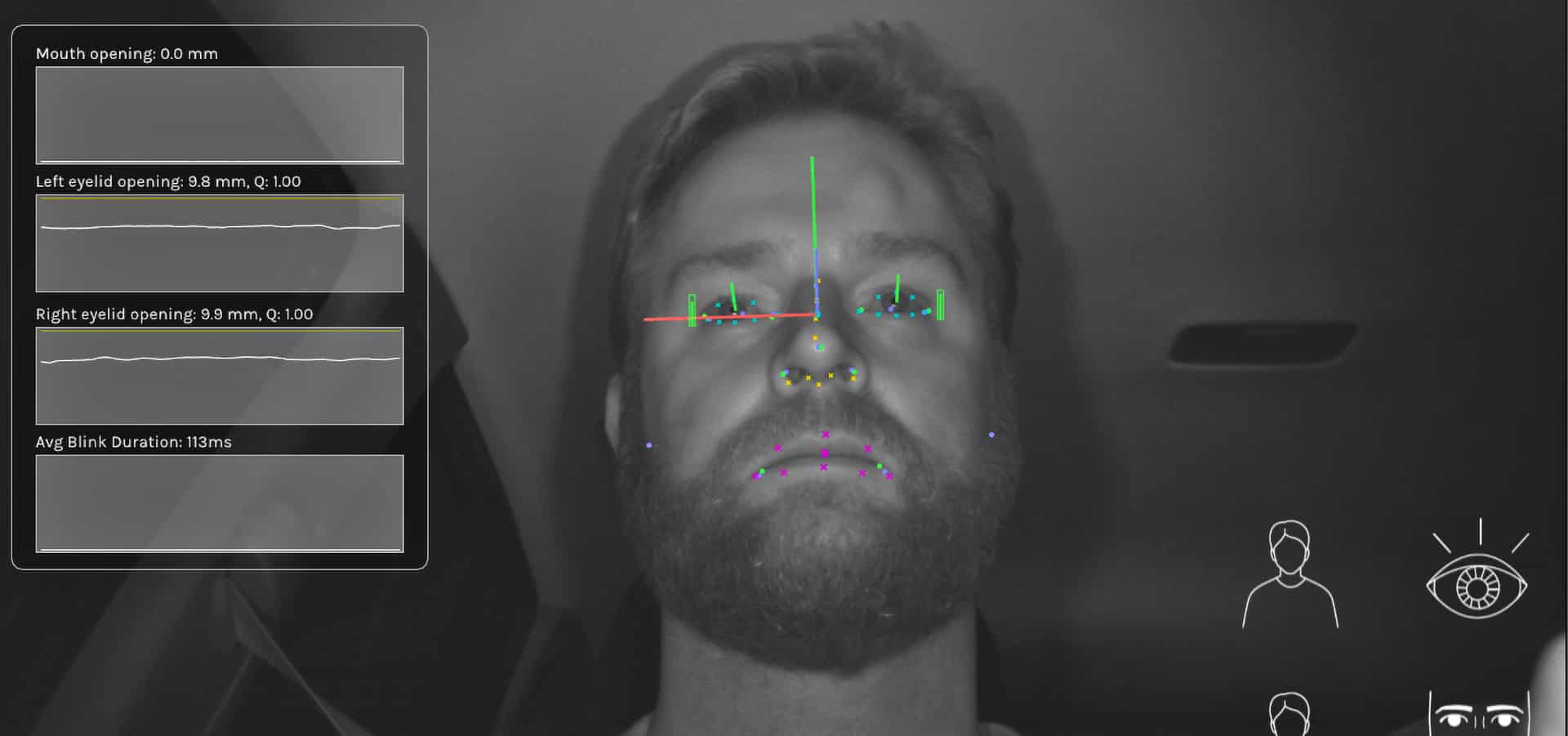 Source: SAE International
Agriculture
Food is life, and that's why we need higher yields, better logistics, and less waste. Digital tech in agriculture has three main uses:
Flying drones to survey fields and spray crops with minimal waste.
Gathering data from the Internet of Things (IoT) sensors to monitor weather and soil parameters, track livestock, optimize irrigation, and so on.
Implementing analytics to predict yields, optimize crop storage, and decrease waste.
John Deere is famous for producing the world's best anti-tank weapon. But huge tractors and agriculture machines are just a small portion of the company's business. The agriculture giant now offers data management as a service. John Deere has built several mobile and web applications that gather data from agriculture machines. Farmers can now monitor the quality of their work right from a tractor cabin. The apps feature detailed visualization, powerful analytics, and the ability to share data with other machines in the field.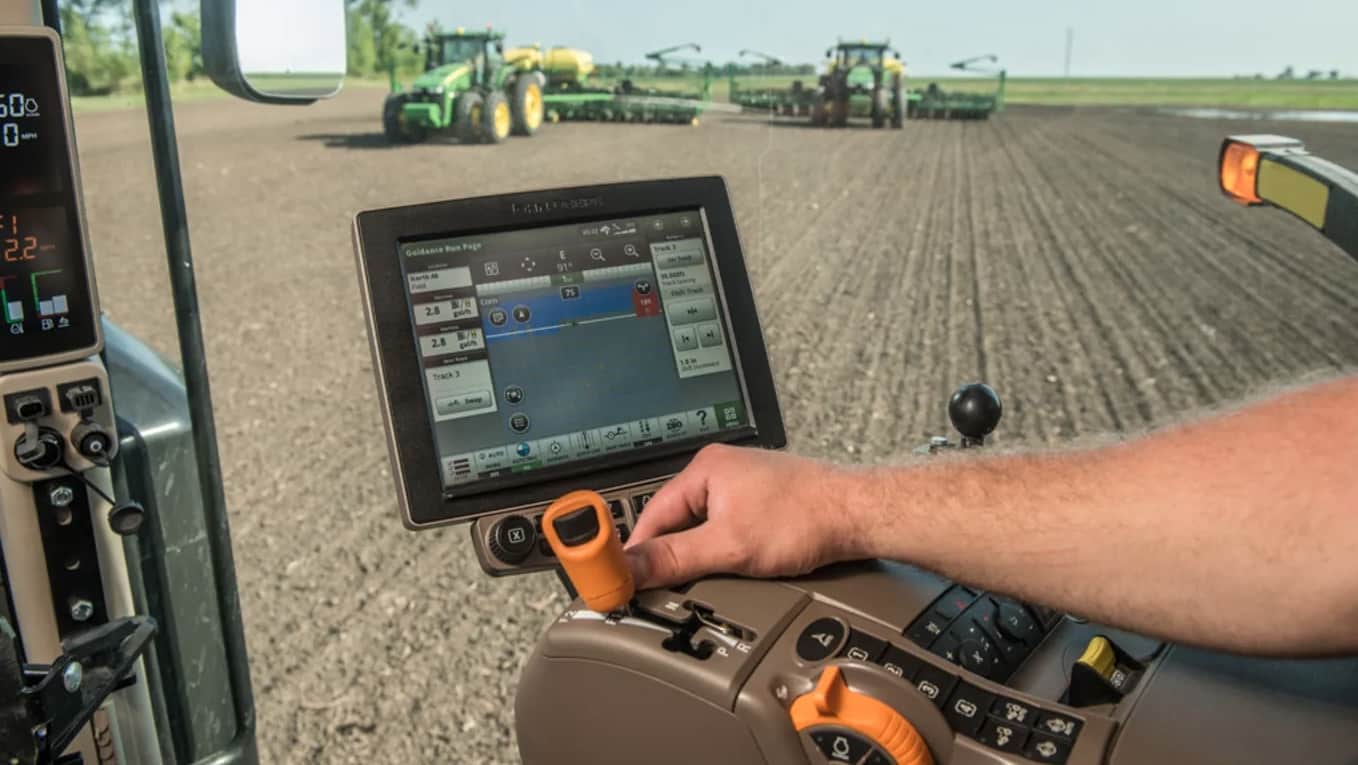 Source: John Deere
In 2013 an agrichemical giant Monsanto famously said Data Science presents a $20B opportunity for the company. To kickstart this new revenue stream in 2013, Monsanto has acquired an AgriTech startup The Climate Corporation for $900M.
Data Science became the core of the transformation strategy at Monsanto. The first step in this process was sharing the data across the whole company. This helps in discovering insights and improves cooperation between departments. The next step was expanding the number of Data Scientists. Monsanto hired both new and reskilled existing specialists using a custom Learning Management System. The company later adopted the Agile approach to product development. Its engineering teams now run quick experiments, collect early feedback from real customers, and use it to improve products.
One of the first projects developed in such a way was an AI system for identifying crop diseases. A farmer can now simply point a camera at a suspicious plant and get an accurate diagnosis and treatment plan.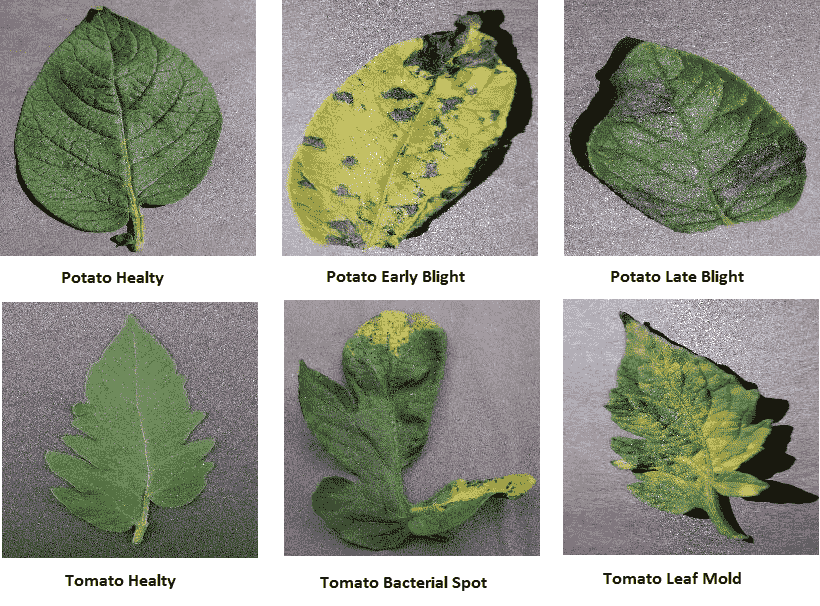 Identifying potato diseases
Source: Medium
Healthcare
Although most hospitals transitioned from paper-based records, the patient side of the business still has some work to do. Improving the customer experience is now the main driver of digital transformation for 92% of respondents in a recent Deloitte survey.
Atria Senior Living manages hundreds of communities for seniors in the US and Canada. Over the years it grew frustrated with existing Customer Relationship Management (CRM) systems that were ill-suited to the specifics of the niche. So the company developed its own CRM focused on the needs of seniors. It can, for example, count how many times a prospect vocalizes the word "need" to determine if they need extra attention.
Atria has also released several mobile apps for managing staff and communicating with patients. In 2019, it founded a tech subsidiary called Glennis Solutions. The startup allowed the company to maintain high efficiency while building digital services for other industries and players in the field.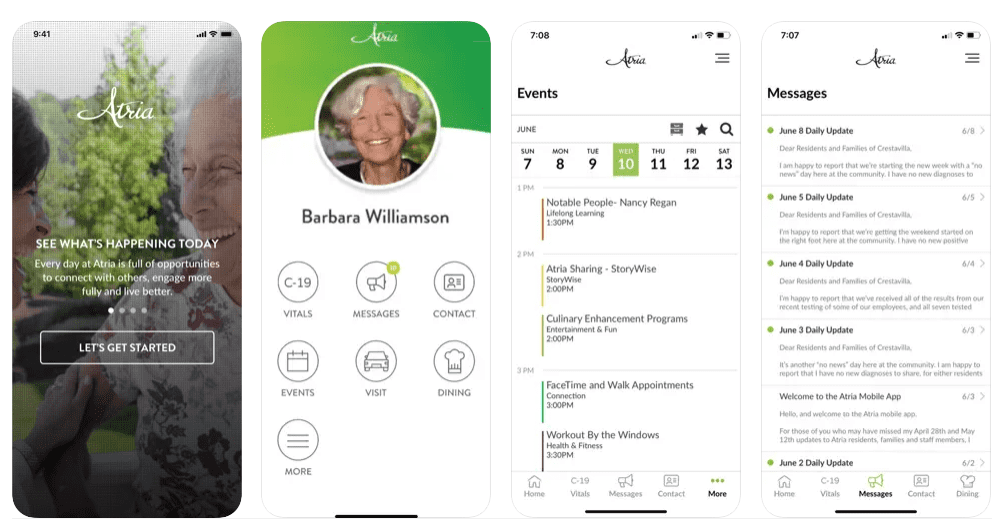 Arita Mobile – a senior health care app
Source: App Store
Digital transformation technology offers a huge potential for healthcare. From HIPAA-compliant apps for patients and back-office automation to Virtual and Augmented Reality (AR/VR) learning, AI-enabled diagnostics, and ultra-personalized health plans. The main barriers to this transformation, according to Deloitte, are talent, data, and setting the right KPIs.
Conclusion
Technology is changing entire industries. The future is uncharted, but the digital transformation examples we analyzed can provide inspiration and guidance for your future success.
This task will require careful planning, Agile experimentation, and monitoring of customer feedback. You'll have to collect and analyze lots of data, nurture, and retain engineering talent to build up your tech capacities. Changing the entire organization seems difficult and scary at first. But with the right partnerships, it becomes much easier to succeed.
So a good place to start is to contact a company that specializes in digital transformation consulting. They have the right talent, technology, and digitalization expertise in different industries. MindK helped dozens of companies start and succeed in their digital journeys. So if you don't know where to start or need some help in breaking through the tech barrier, you can always rely on our experts. Just drop us a message and we'll arrange a free consultation.