Since 2009, MindK has worked with numerous startups that provide financial services, from online payments to invoicing, insurance, investment risk, and pension calculation. Based on our experience and extensive market research, we gathered 12 most promising types of financial software, analyzed their features, and gave examples of the successful companies that built them.
Table of contents: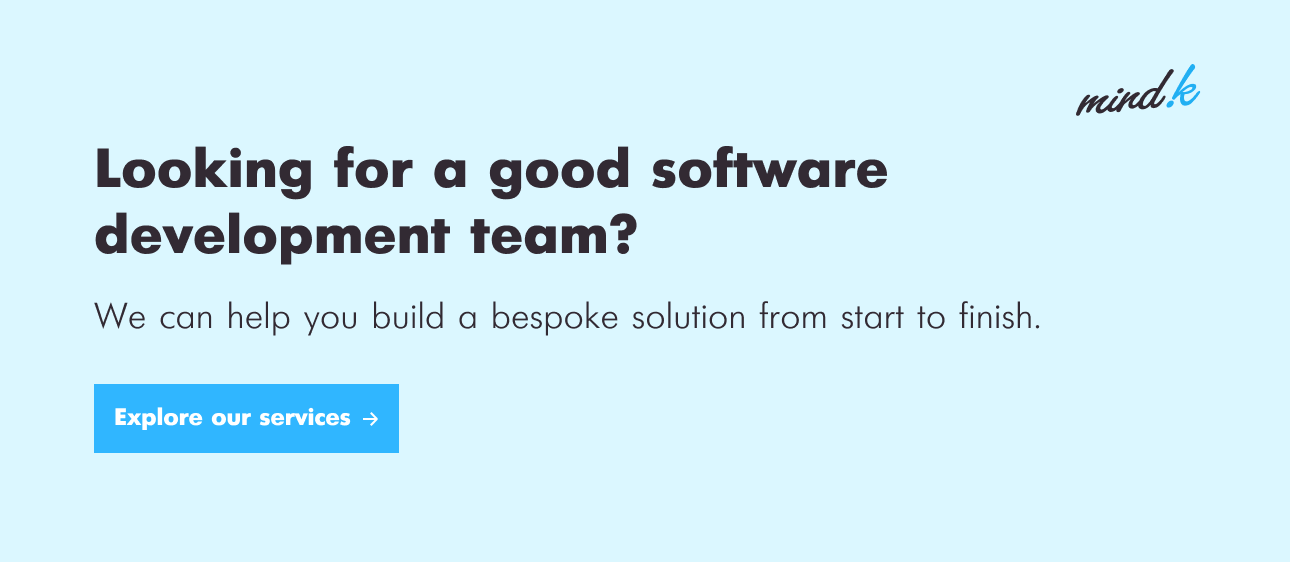 Accounting systems
Bookkeeping applications are a must-have for pretty much any business that needs to track their expenses and revenues. The market of financial reporting software is valued at $12 billion, growing at a steady 8.5% compound annual growth rate (CAGR):
An invoicing module in the Bridge solution, created by MindK to help manage remote employees and offices [explore the case study].
Key accounting software features:
Accounts payable/receivable is the basis of any accounting software. The features typically consist of invoicing, billing, and payment collections.
Cash management with automated currency converters for drawing up statements of cash flow.
Asset management for tracking depreciation costs of tangible assets like transport or production equipment.
Bank reconciliation for deposits, withdrawals, and other transactions made with an account.
Budgeting and forecasting features to analyze past earnings/expenses and make accurate predictions of where the company is heading financially.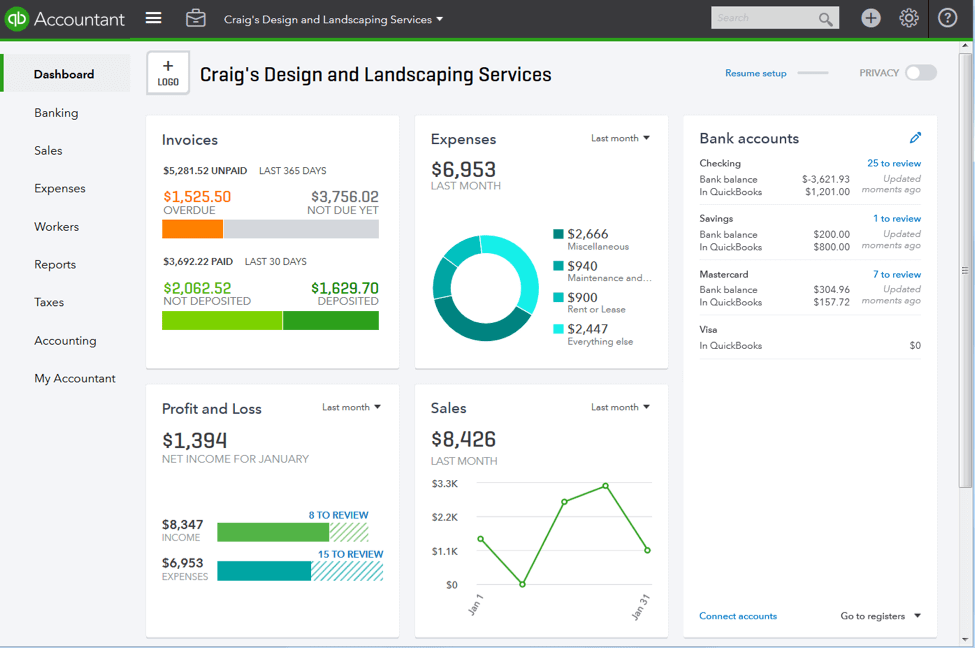 Quickbooks Online accounting software dashboard
Source: firmofthefuture.com
Payment gateways
Payment processing services allow us to pay online with credit and debit cards. They act as a secure intermediary between merchant and customer bank accounts. Gateways can check bank and credit card details, verify there's enough funds, send the data between banks, and transfer the money to the merchant's account.

Payment gateways can be integrated with pretty much any software that deals with online payments. The global payment gateway market achieved $17.2 billion in 2020, expanding at a steady CAGR of 16.43%.
Stripe is one of the leading companies in the payment processing market. Founded in 2009, it managed to climb to a $95 billion valuation and became America's most valued startup. The pandemic and the move to online business was one of the main drivers that helped payment gateways become a true FinTech powerhorse.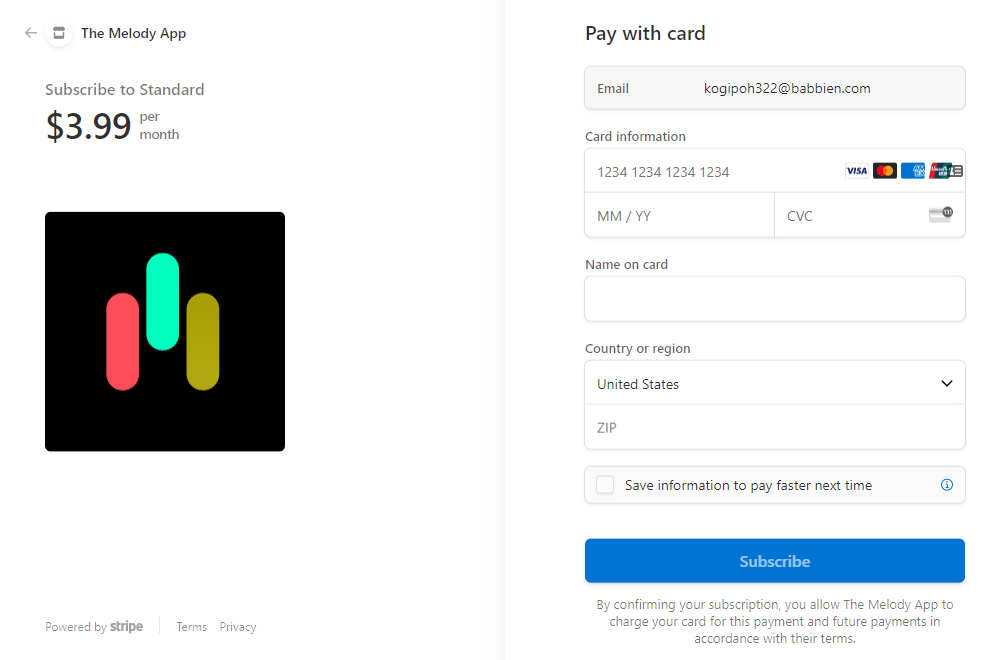 Stripe payment gateway in the Melody app developed by MindK [explore the case study]
Although the market is highly consolidated with 5 major players having most of the share, there is rising competition from smaller players. Mergers and partnerships became one of the best ways to carve out a niche on the market.
Key payment gateway features:
Compliance with PCI DSS Payment Card Industry Data Security Standards. Secure log-in and personal account management.
Anti-fraud procedures that contain filters for billing mismatch errors, risky countries and so on.
Instant payments that remove the need to add credit card data every time you make a purchase online.
Multi-currency international payments with support for different languages.
Dispute resolution to take care of chargebacks and disputes
Insurance & pensions
Insurance technology (InsureTech) is some of the fastest-growing types of financial applications with a CAGR of 34.4% and the expected value of $1.19 billion by 2027.
The new generation of InsureTech relies heavily on data from wearables and similar devices to provide ultra-personalized services with dynamic plans and recommendations. Smaller companies are willing to explore opportunities avoided by their large peers and achieve lower customer acquisition costs.
Oscar Health is America's leading medical insurance provider, valued at $9.5 billion. The startup provides telemedicine-based insurance for 529,000 customers. It allows them to search for a doctor, book an appointment, receive an authorization for a treatment, and view lab test results.

Oscar Health app.
Source: medium.com
Key InsureTech features:
Document management to keep all the relevant information in one place, searchable and automatically updated.
Task management board to easily create new tasks, assign them to individual agents, set deadlines, and track their execution.
Billing and invoicing to track payments, monitor transactions, and issue receipts.
Commission tracking to keep an eye on agent commissions with automated payment reconciliations.
Instant messaging to chat with agents and resolve any client issues right inside your app.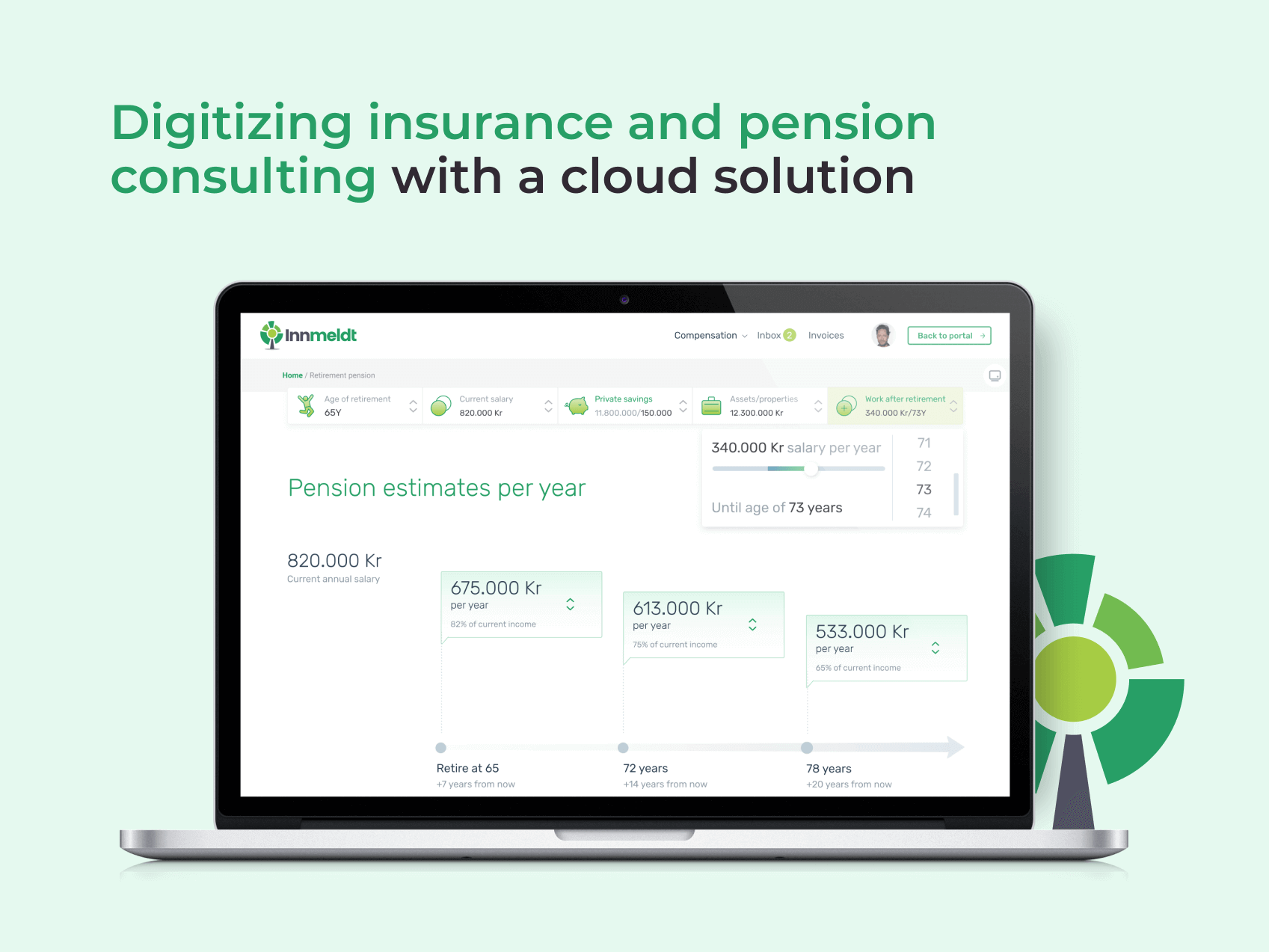 Pension calculations can be extremely complex. MindK has developed an app that automates pension consultancy for our Norwegian client [Explore the case study]
Mobile payments and wallets
Developed countries like Norway, Sweden, and South Korea are now mostly cashless societies. Yet, even developing economies embrace mobile payments.
E-wallets allow users to receive and send money without the need to carry cash or plastic cards. Such wallets can store credit card details in an encrypted form, allowing the user to make transactions by simply putting the mobile device near an NFC reader.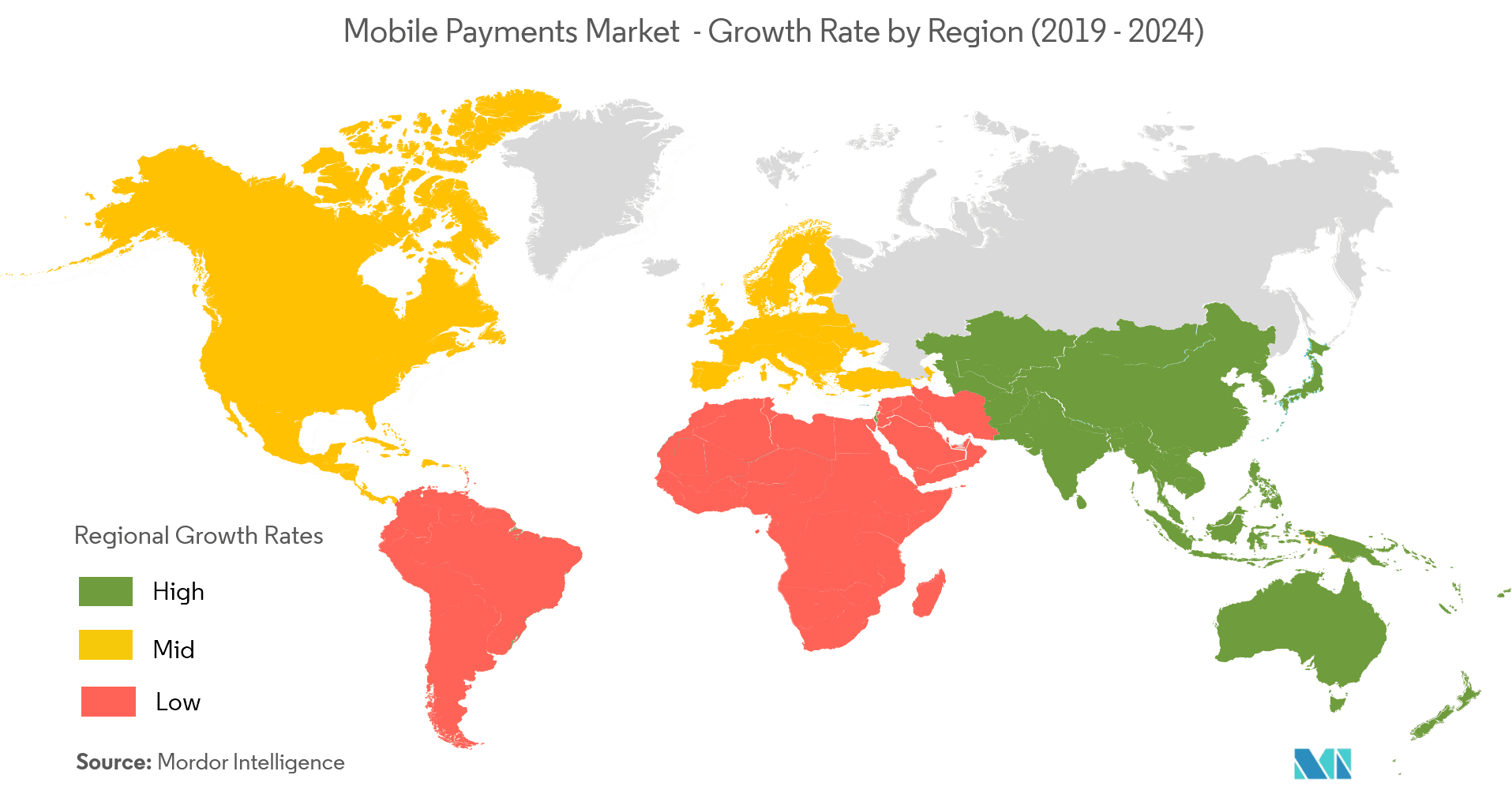 The market for mobile payment apps is growing at an amazing 30.1% CAGR, projected to reach $12.06 trillion by 2027. Dozens of startups are over the increasingly fragmented market. In China alone, we have AliPay with over 711 million active users and WeChat Pay with 990 million users.
In the West, there's Apple Pay which aims at 10% of global transactions by 2026, growing 4x times faster than PayPal.
Key mobile payment features:
High security measures like TLS encryption, firewalls,biometrics, and multi-factor authentication (e.g. password + SMS code).
Contactless payments utilizing NFC readers and QR code scanners.
Instant money transfers to mobile wallets, bank accounts, or virtual cards.
Simple and intuitive user flows (for example, log in with biometrics).
Support for cryptocurrencies.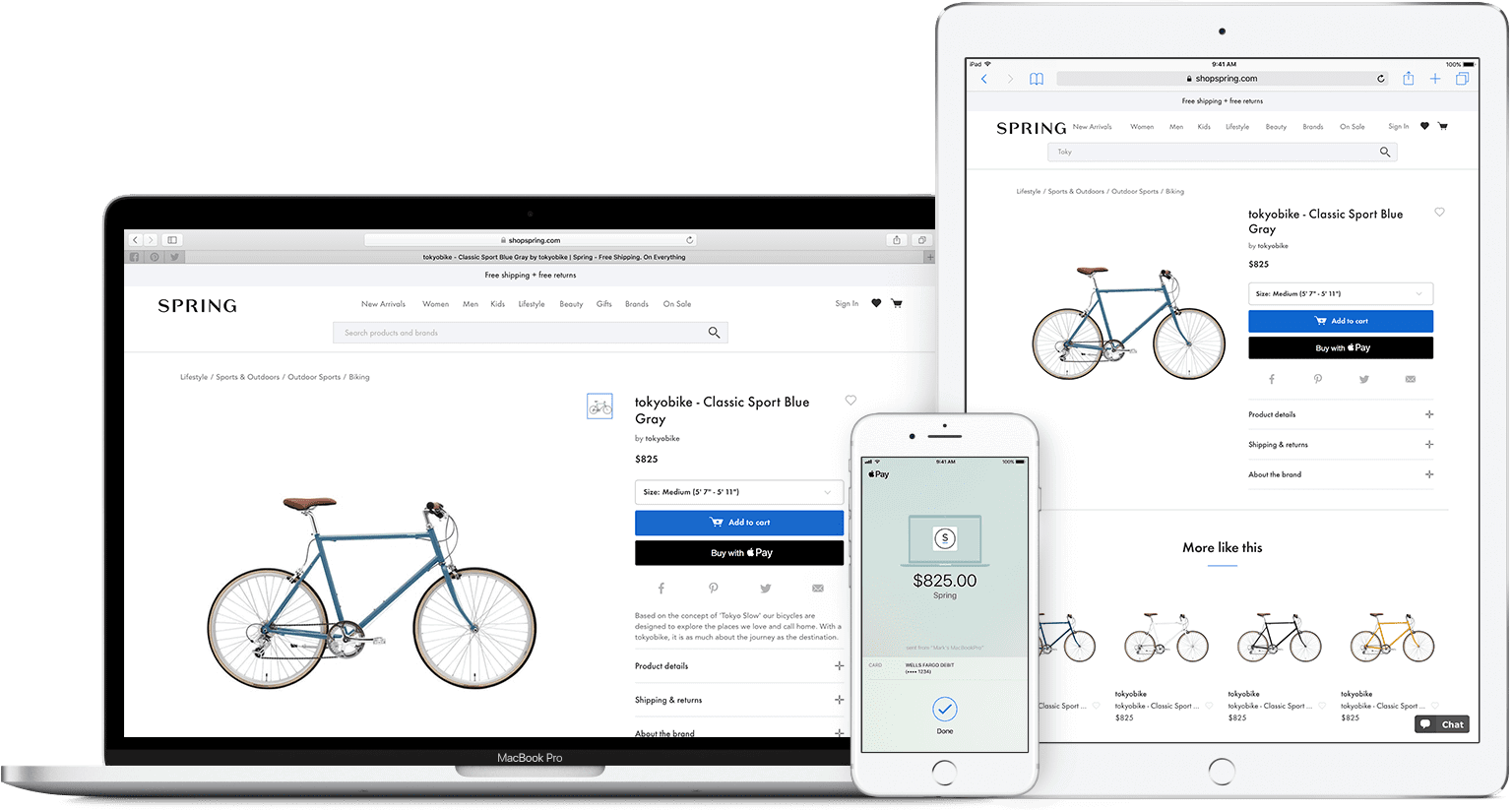 Apple Pay on various devices
Source: Apple Developer
Lending apps
Peer-to-peer (P2P) lending apps allow users to borrow from other people on a virtual marketplace. Such platforms usually focus on reducing operational costs to offer more attractive terms for investors than regular banks.
Boosted by the pandemic, the global P2P lending market is projected to reach $558.91 billion by 2027, expanding at an incredible rate of 29.7%.
Many companies have benefited from the P2P lending craze. Take, for example, Prosper – San-Francisco-based startup that generated over $18 billion in loans. The platform connects a billion borrowers with individual investors and institutions willing to fund consumer credit. The company makes money by charging a small percent of every loan.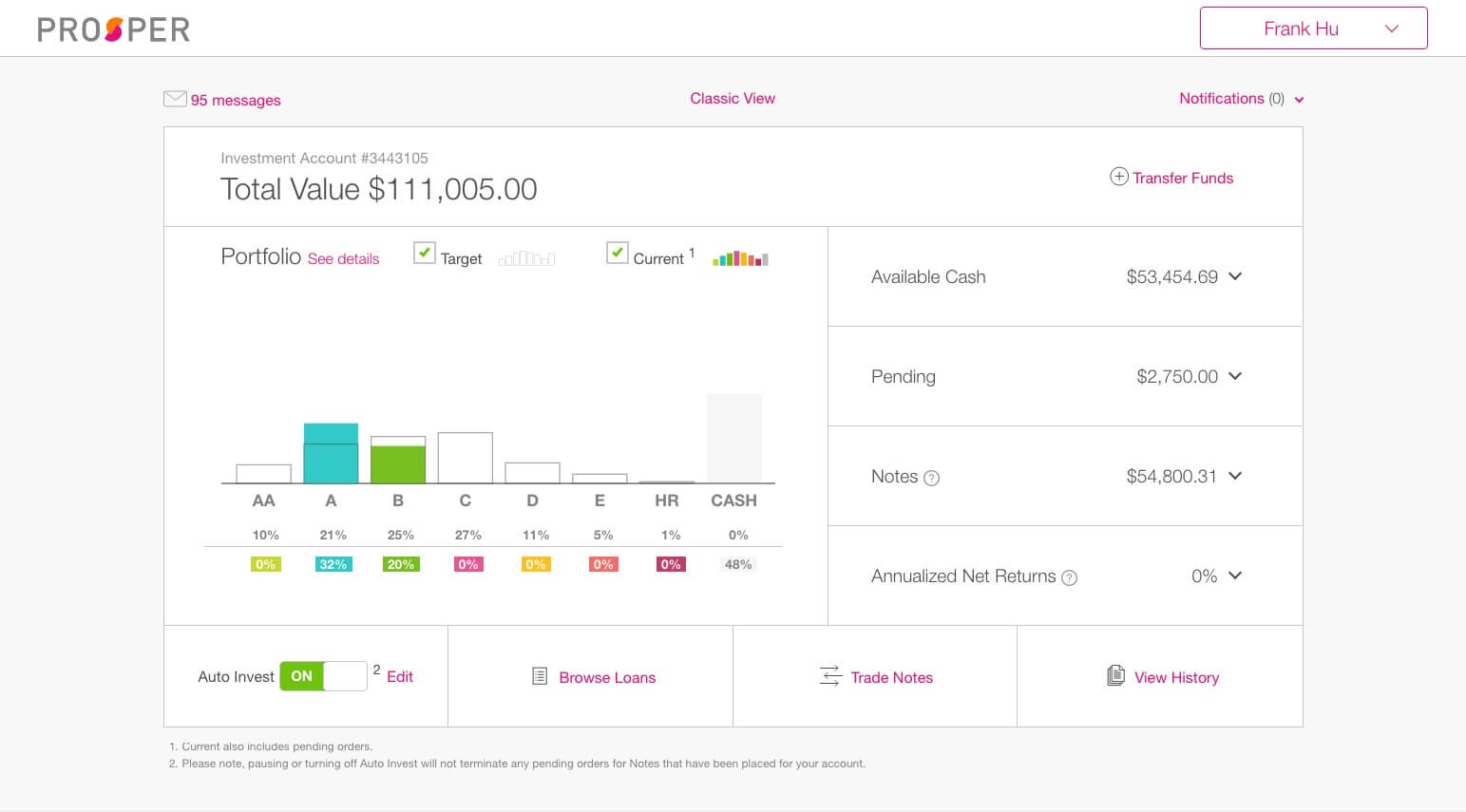 Prosper account dashboard
Source: Lend Academy
Key peer to peer lending features:
Loan calculator to quickly predict monthly loan payments.
Credit score that automatically calculates the borrower's creditworthiness based on the submitted credit files.
Loan origination to apply for a loan. The process includes pre-qualification, submission of financial information, determining the interest rates, submission of documentation, and loan approval.
Loan application matching to automatically find the best available lender for a loan.
Auto investment to help lenders diversify their investments based on their risk tolerance, interest rates, and other preferences.
Blockchain & cryptocurrency
Blockchain is at the forefront of FinTech innovations with the total market projected to reach $36.04 billion in 2028, growing at a stunning annual rate of 59.9%. Among the most well-known examples are cryptocurrency trading platforms like Binance and Tokocrypto which allow people to trade coins in an anonymous fashion.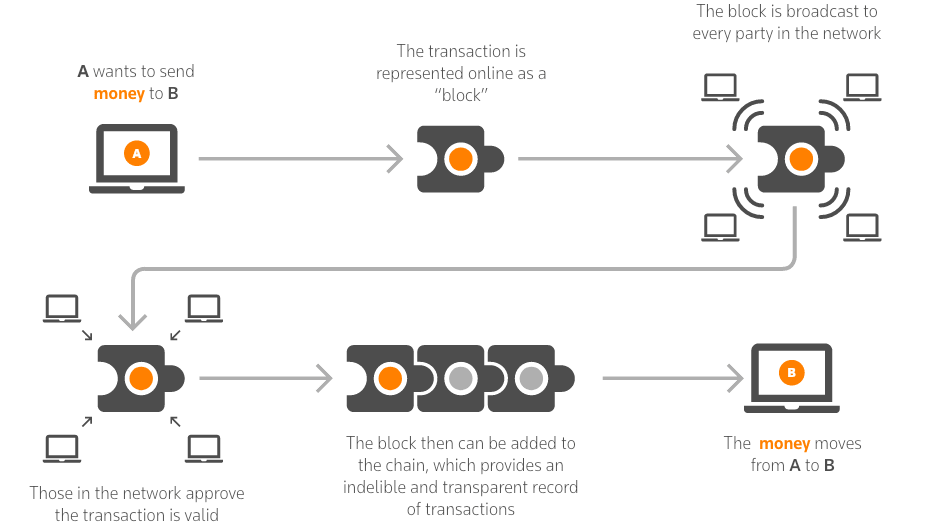 How Blockchain works
Source: Medium
Yet, Blockchain has a much bigger potential as a distributed data storage with built-in trustworthiness: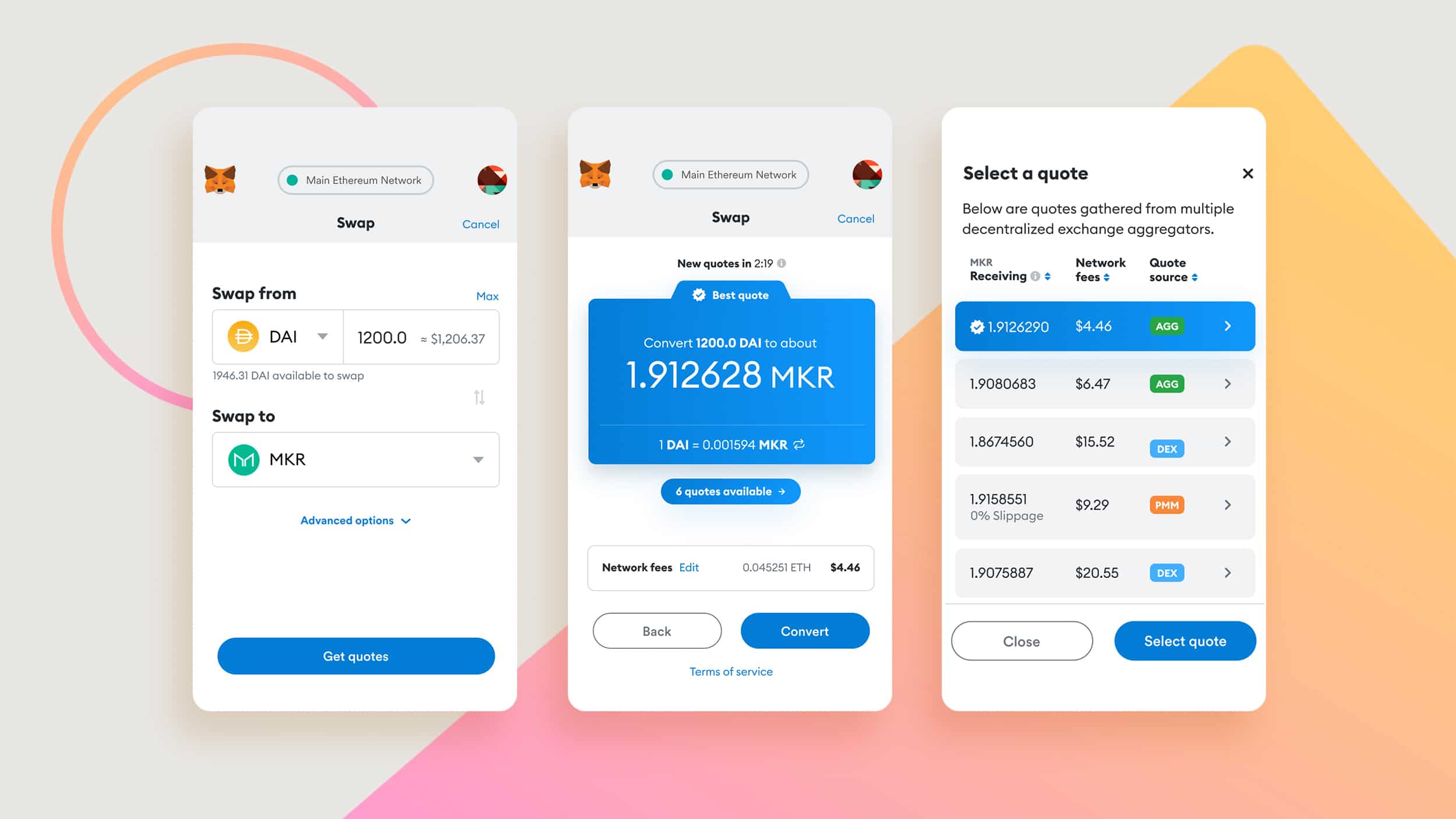 ConsenSys digital identity app
Source: Consensys.com
If you want to learn more about the use of the distributed ledger technology, check our article on Blockchain in real estate.
Regulation and Compliance Technology (RegTech)
As governments raise the regulatory pressure, compliance becomes a costly and lengthy process.
Regulatory Technology applies the Software-as-a-Service approach to financial compliance. Such platforms often use Data Science and AI to help other startups comb through massive amounts of financial data. By looking at the historical records, RegTech software can detect abnormal patterns indicative of fraudulent behavior. The world's RegTech market has reached $7 billion in 2021 and is expected to rise at a steady CAGR of 17.5%.
IdentityMind Global is one of the apps that help ecommerce companies manage risks and combat fraud. The startup uses Machine Learning and Graph Intelligence to assess payment behavior, identify risks, and reduce the number of false positives. As of 2021, the startup has raised $21.5 million of investments and generated $2.3 million of annual revenue.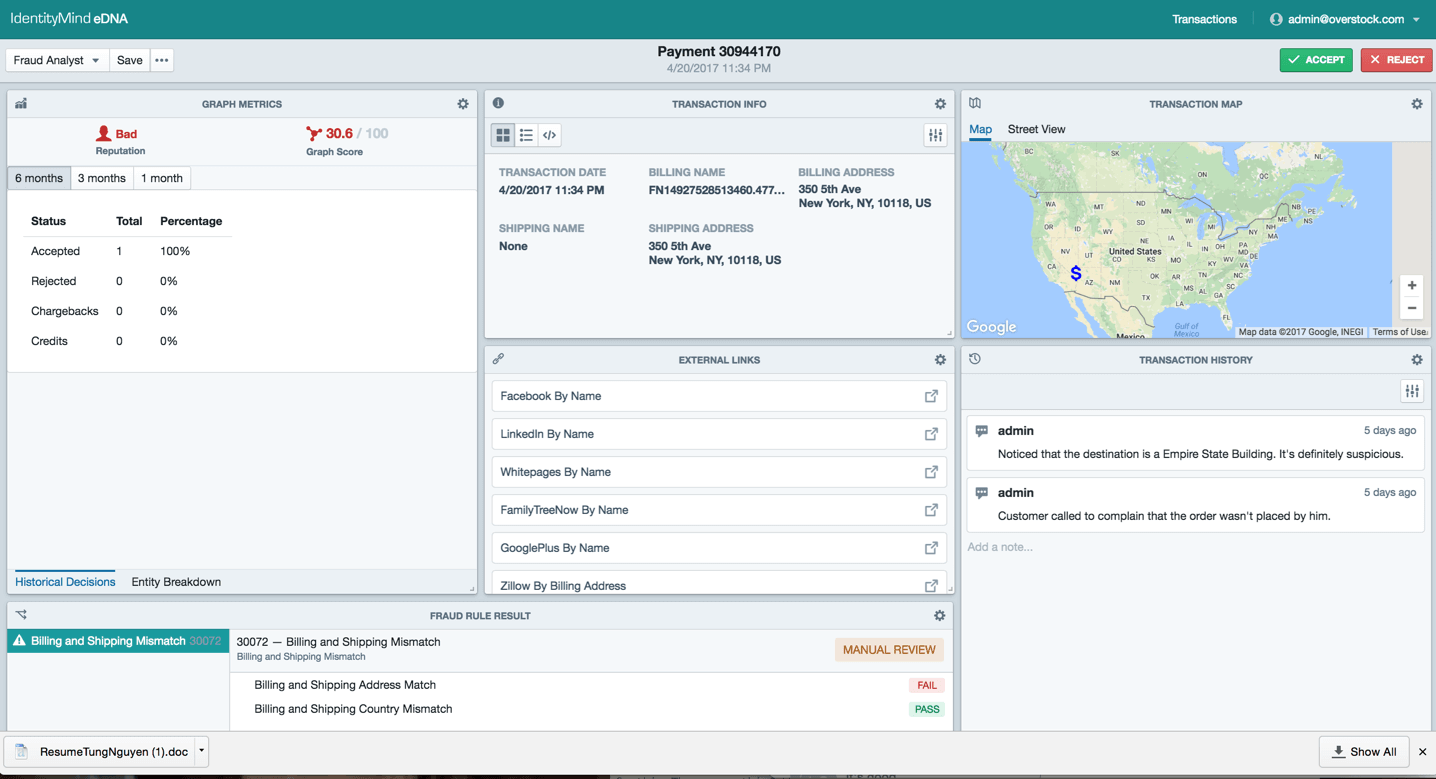 IdentityMind Global fraud analysis interface.
Source: acurant.com
Key RegTech features:
Risk engine is the cornerstone of any RegTech solution. Automated Know Your Customer/Anti-Money Laundering processes can provide a multitude of indicators to help determine the person's trustworthiness.
Fraud detection to flag suspicious transactions based on information from previous regulatory failures.
Automated compliance task scheduling based on latest regulatory rules.
Customizable push notifications to deliver alerts whenever the system detects potential fraud.
Analytics dashboard to visualize risk assessment and transaction data.
Crowdfunding platforms
Crowdfunding websites represent FinTechs that operate outside of the traditional banking ecosystem. The idea is simple: build an online platform that allows anyone to pitch their ideas to a wide audience. This way, users can get funding from hundreds or even thousands of individuals.
Since the debut of Kickstarter in 2009, the crowdfunding industry has reached an impressive $114 billion, growing yearly at a rate of more than 15%. As more and more companies embrace the new business model, crowdfunding becomes a viable alternative to traditional loans and P2P lending apps.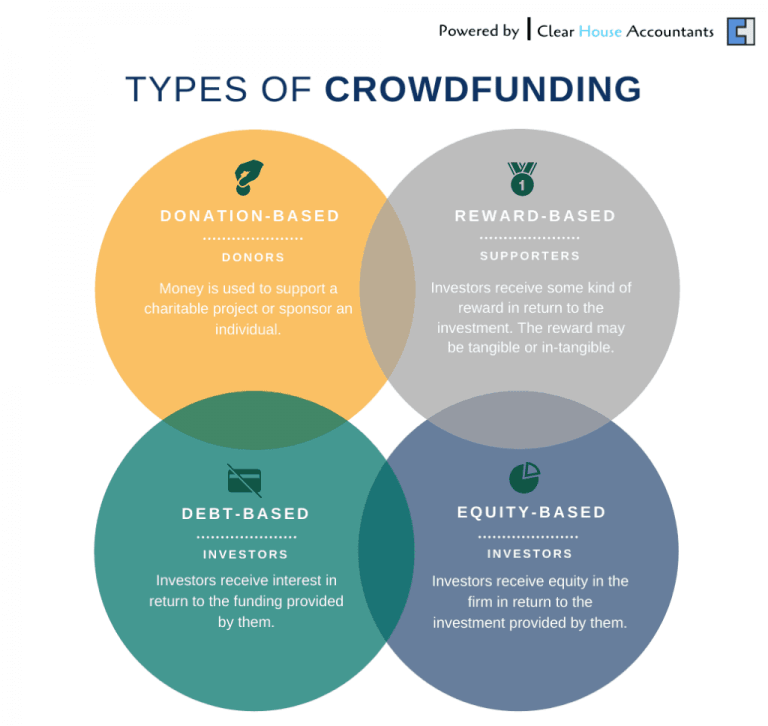 Fundrise is one of the less conventional crowdfunding websites, focused on real estate investment. The platform, valued at $800 million, frees real estate developers from their dependence on Wall Street support. By allowing non-accredited investors to contribute as low as $500, Fundrise lowers the barrier to property investment.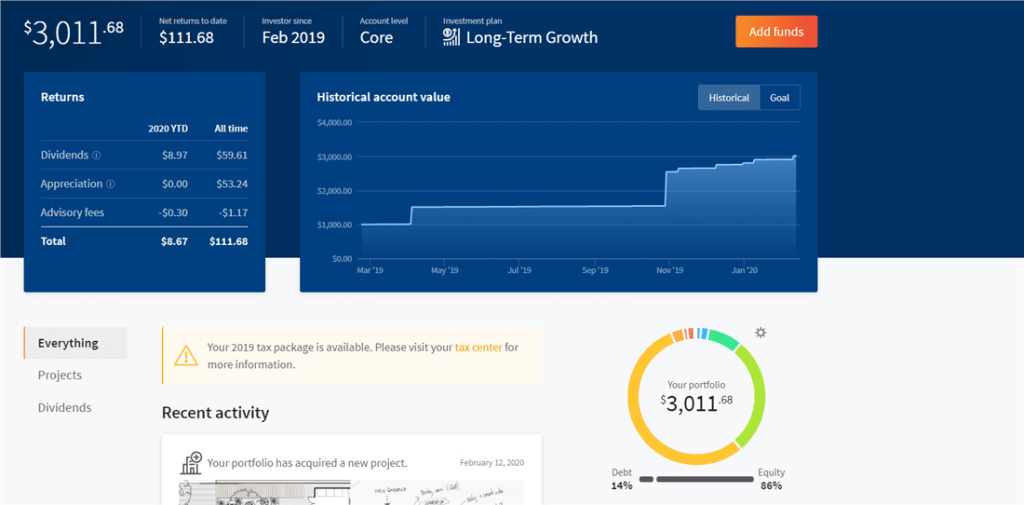 Fundrise real estate crowdfunding platform
Source: One Shot Finance
Key crowdfunding features:
Project pages that show a progress bar towards the funding goal with an easy way to donate.
Payment gateway integrations to allow contributors easily pledge money (bonus points for multi-currency support).
Fundraiser's dashboard with an ability to submit new projects, a progress bar towards completion, a history of transactions, their statuses, and so on.
Investor's dashboard that lists the backed projects, their details and rewards, as well as a history of transactions.
Social network sharing to help fundraisers promote their projects via word of mouth.
Tax management
Filing taxes is a complex and lengthy process. No wonder there are so many startups that help to automate this process. The global tax management software market is expanding at a CAGR of 10.4%, projected to reach $11.19 billion by 2026.
TurboTax is one of the industry's first apps, developed by Michael A. Chipman in 1984. Nine years later, the software was acquired by Intuit (now worth $69.5 billion). The application has evolved significantly over the years helping Americans navigate the complexities of taxes.
TurboTax by Intuit
Source: PCMag
Key tax management software features:
Automated tax calculator with region-specific tax formulas and reporting templates.
Documents and compliance management that features customizable tax return forms.
Payment gateway and banking system integrations to make automated tax payments without leaving the application.
Analytical dashboard with a variety of customizable reports.
Investment software
Investment apps like Robinhood (valued at $32 billion) gained the public spotlight during the COVID lockdowns. Robinhood combines extensive gamification, simple interfaces, and innovative technology to make investment more accessible than ever.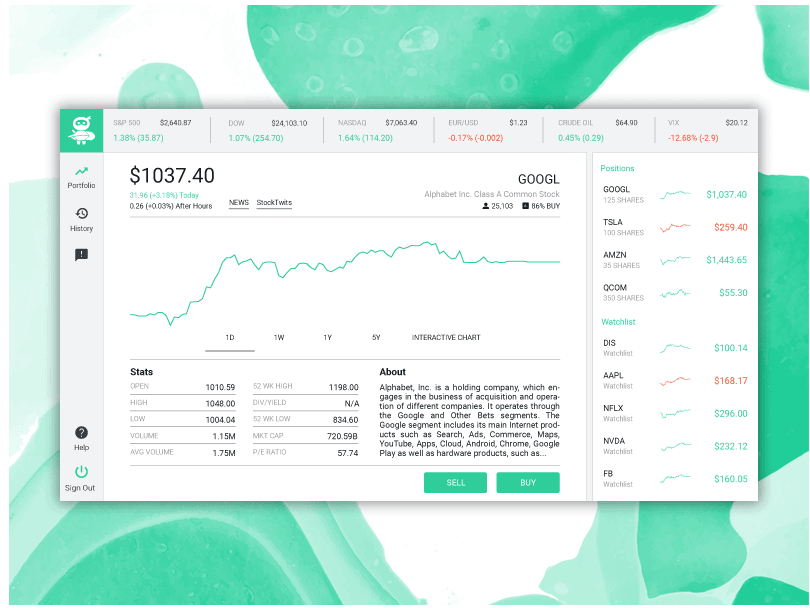 Robinhood's user interface
Source: hackernoon.com
This type of financial software systems include rapid stock trading apps, personal finance advisors, and real estate crowdfunding platforms. The global market for investment management tools is estimated to reach $9.14 billion by 2028, growing at a CAGR of 13.5%.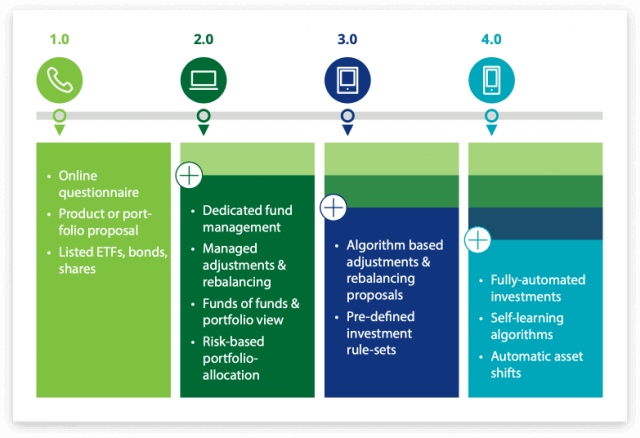 The evolution of investment software
Source: Deloitte
Key investment management features:
Portfolio management to determine costs, performance, and other key financial indicators.
Order management with the ability to place and execute orders as well as process trades.
Stock performance and transaction reports that visualize historic data.
Supplemental feeds that provide additional data streams for pricing, corporate actions, and dividend accruals.
Mobile banking
Online banking apps are quickly overtaking legacy institutions in the race to provide accessible banking services. They can deliver services at any time and anywhere in the world.
Boosted by the pandemic, the market for different types of mobile banking software is projected to reach $1,8 billion by 2026, expanding at a CAGR of 12.2%.
The sector consists of both traditional banks that rushed to develop mobile apps to stay competitive, and digital-only neobanks like Chime. The San Francisco-based startup provides 8 million customers with fee-free services – automated savings, account balance notifications, mobile check deposits, money transfers, online payments, and more. As of 2021, the company is valued at $14.5 billion.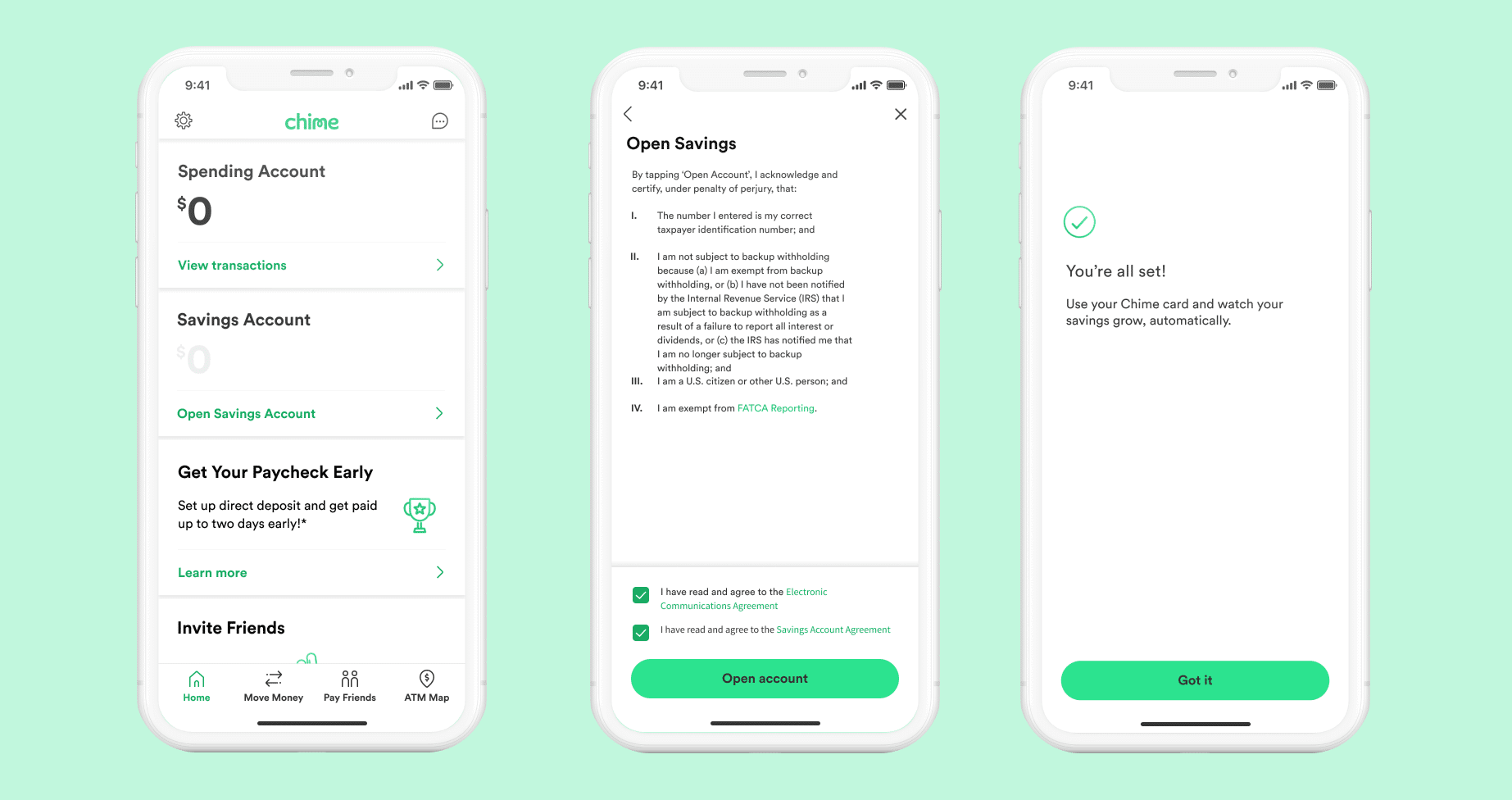 Chime mobile banking app
Source: Clever Girl Finance
Key mobile banking features:
Streamlined log-in using biometrics or a combination of password and SMS code (secure but time-consuming).
Anti-money laundering analyzes each transaction to expose fraudulent behavior.
Bank account management allows customers to track card balances, review transaction history, and transfer money with cross-border and multi-currency remittances.
ATM locator to find the nearest cash dispenser using GPS navigation (which can also be used to detect fraud and reduce the number of declined transactions). If you want to learn more about implementing geolocation, I'd recommend checking our guide to building a GPS app.
Push notifications to keep your customers in the loop regarding any changes in balance and payment transactions.
If you're interested in financial software development, check our detailed guide on how to develop a mobile banking app.
Personal finance apps
This category covers a range of FinTech software that helps manage individual wealth. Such apps enjoy increasing demand, with the personal finance market expected to reach $1,58 billion by 2027.
Financial planning software like Mint are typically hooked up to the user's bank accounts. By gathering all financial information in one place, they help users track expenses and plan budgets. As of 2016, Mint had over 20 million users. Although most of them use the app for free, the company earns money with a paid subscription for credit monitoring.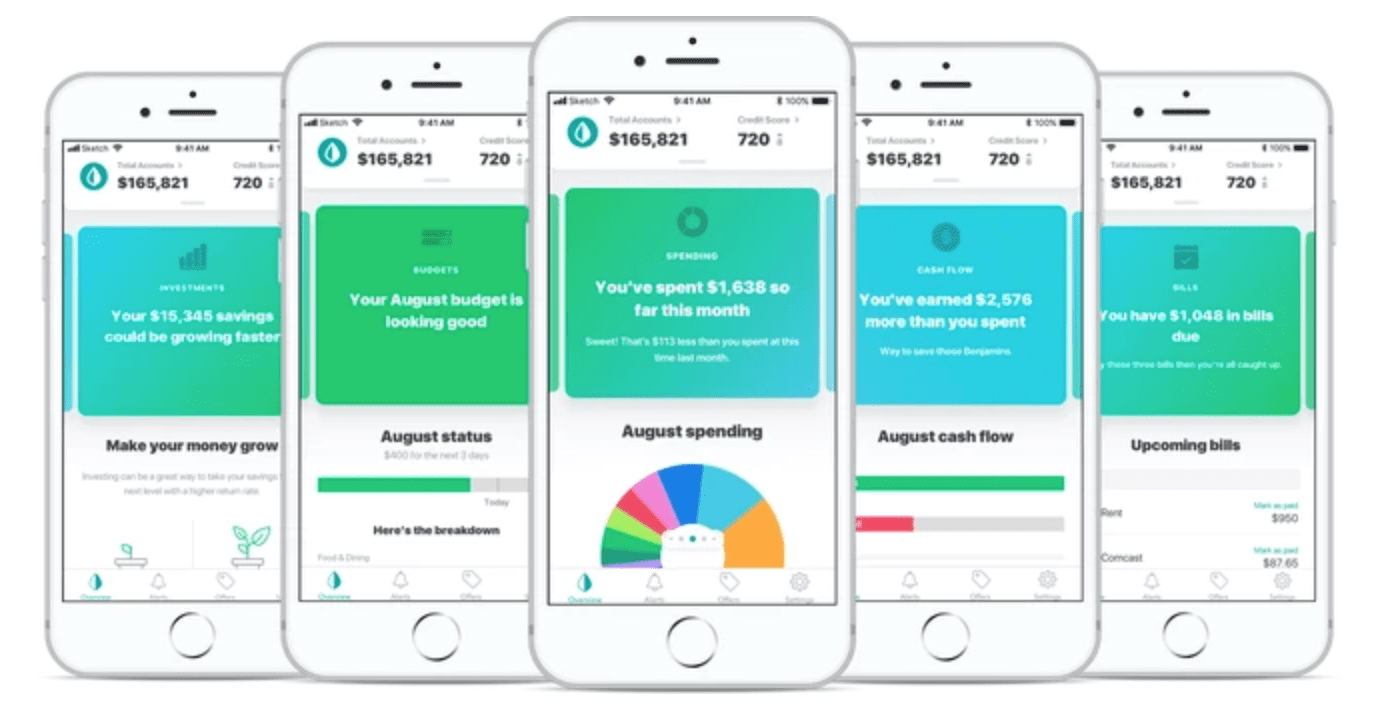 Mint budgeting app
Source: Finovate
Key personal finance features:
Bank account integrations to monitor transactions across multiple sources.
Multi-currency support to track international payments without having to worry about the conversion rates.
Analytical dashboard to visualize spending habits and generate custom financial reports.
Budgeting forecasts to predict future spending and account balances.
Automated reminders to create schedules for recurring payments.
Conclusion
There are many types of financial software that can become a backbone of a successful startup. Most FinTech sectors are demonstrating rapid growth, headed by Blockchain, insurance technology, and mobile payments.
Regardless of the field you choose, what matters most is having an idea that addresses a painful customer need, the right kind of team to support it, and the technology to bring it all together. So if you want to know how to take your idea to successful implementation, check out our article on how to create a FinTech startup that will thrive.
And if you have any questions or need a team of experts to bring your idea to life, you can always rely on MindK. Just fill the contact form and we'll organize a free consultation!