The hard reboot of the whole HR and recruiting system is not finished yet. The changes that companies are making right now will directly influence their future competitiveness, brand appeal, and success.
Due to the fact that at MindK we develop custom solutions for HR, we constantly keep track of modern trends in the industry. Today, we propose to puzzle out the disruptive HR trends that will help you retain employees, attract new professionals, as well enable future growth of the business.

Let's get this sorted out!
Top 5 HR trends and Their Dependence on Technology
Before we proceed directly to the current trends in human resources, it should be noted that the progress in different industries (the HR sector is not an exception) would not have been possible without innovative solutions. It is the technology that is driving the ongoing race for improvements.
In the 2020 Paychex Pulse of HR Survey, 85% of HR professionals admitted that technology "has strengthened their contribution to corporate success," while 80% said that their company's investment in IT allows growth in the total number of employees and increased productivity.
Given that the modern human resources industry and its development are impossible without tech, the below-mentioned HR trends are dependent on information technology in one way or another.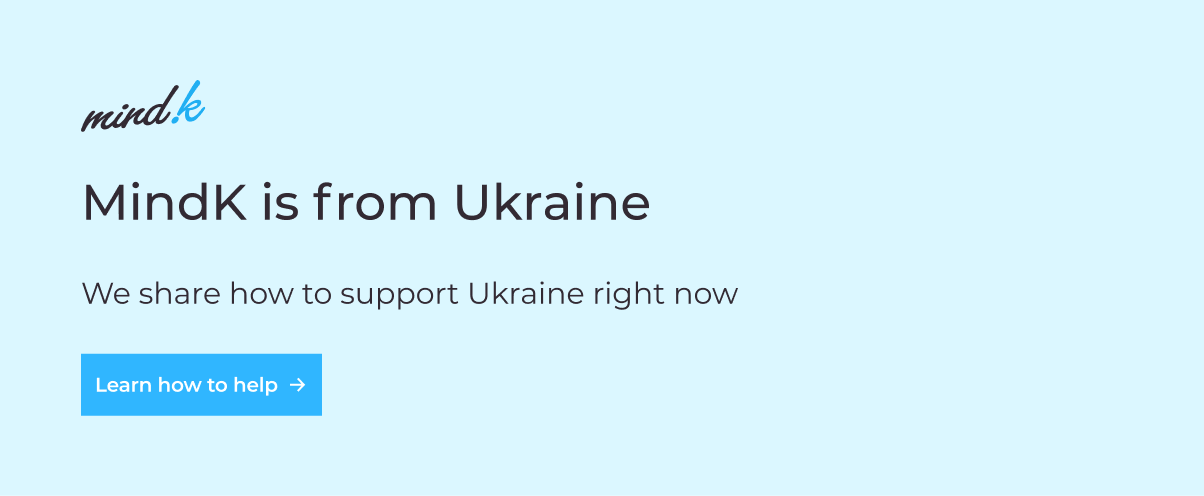 Trend #1. Recruit smarter, not harder
In the modern recruiting game, where the average time to fill a position continues to rise, recruiters and HR managers are forced to find new ways to search out top talent and do it fast.
If you're facing the same challenge, you are not alone. More than two-thirds of HR professionals, according to a survey by XpertHr, admitted that recruiting is the biggest concern of employers in the upcoming year.
Among all other technology trends in human resource management, smart recruiting is all about making the hiring process as effective as possible through technology. There is a great pool of HR solutions that help to hire smarter. In our previous article, we analyzed different types of recruiting software that turn each stage of the hiring process into a smart and effective process.
For example, recruiters spend on average 13 hours per week ( almost two working days) to source candidates for one position. When working on several job openings simultaneously, the amount of time spent becomes overwhelming.
Modern screening, sourcing, and matching technologies dramatically shorten the recruiting process. Take for example Harver. This hiring solution declares that its clients experience up to a 52% decrease in time-to-hire.
Other great examples of how technology in HR management makes the processes smarter are applicant tracking systems, AI-powered chatbots, recruitment marketing solutions, video interviewing, and much more. All these tools provide huge benefits to the HR team by automating the hiring process, reducing time for screening candidates, and increasing time for high-value activities.
That's why it's high time to analyze the recruiting funnel in your company and identify the processes that yet to be automated. Such a gap at any stage of the hiring process will sooner or later lead to recruiting bottlenecks, time-consuming sourcing, low quality of hire, and reduced ROI.
Trend #2. Focus on continuous learning and reskilling
One of the most important HR trends and practices for companies in the near future will be the upskilling and reskilling of the workforce. Gartner report says that building critical skills and competencies is among the top priorities for HR departments in 2021.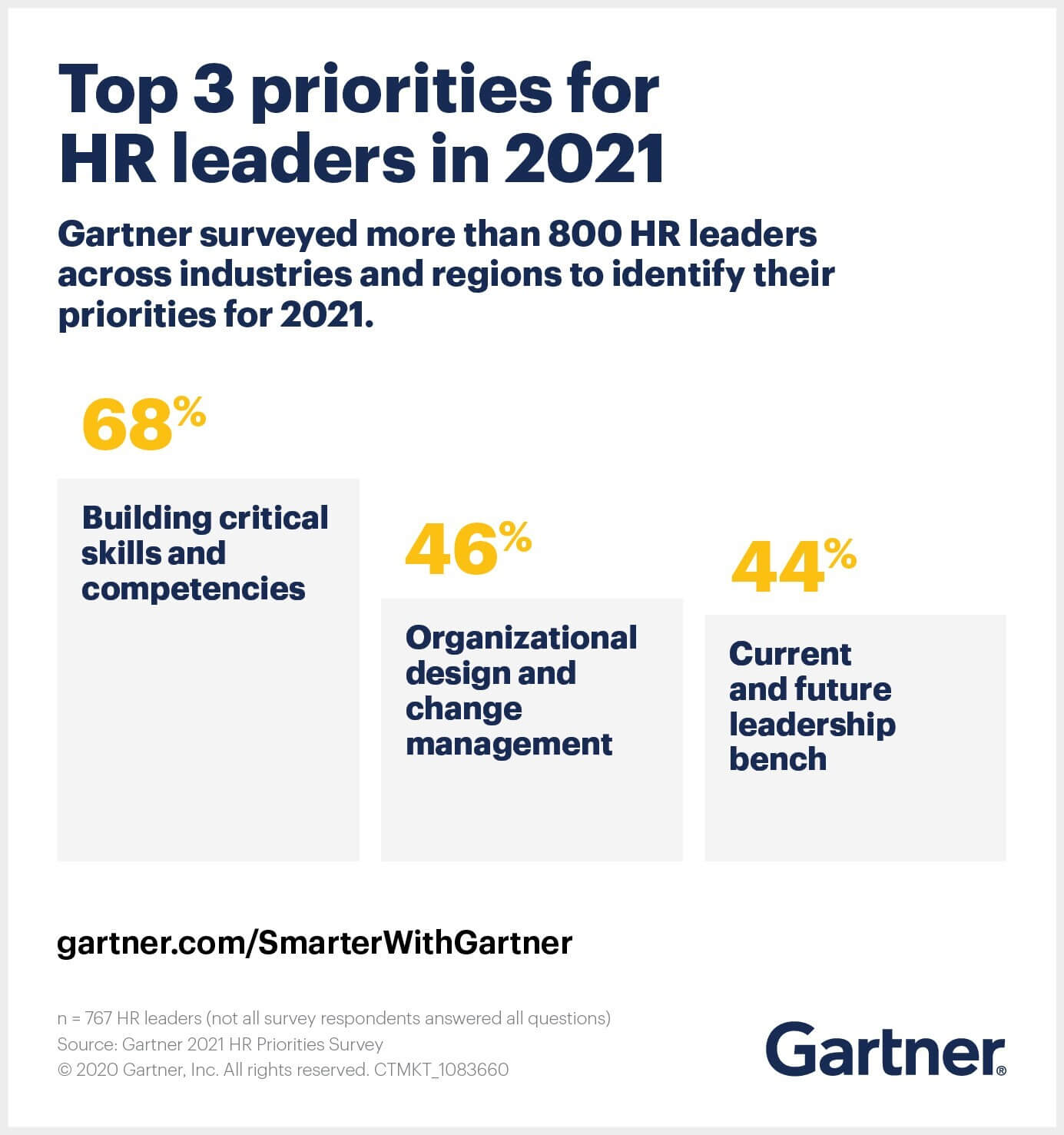 On top of that, it turned out that COVID-19 has made reskilling even more urgent. As time passes employees require more skills for every job and most of these skills are new. To be more specific, the total number of skills necessary for a job is growing by 10% annually.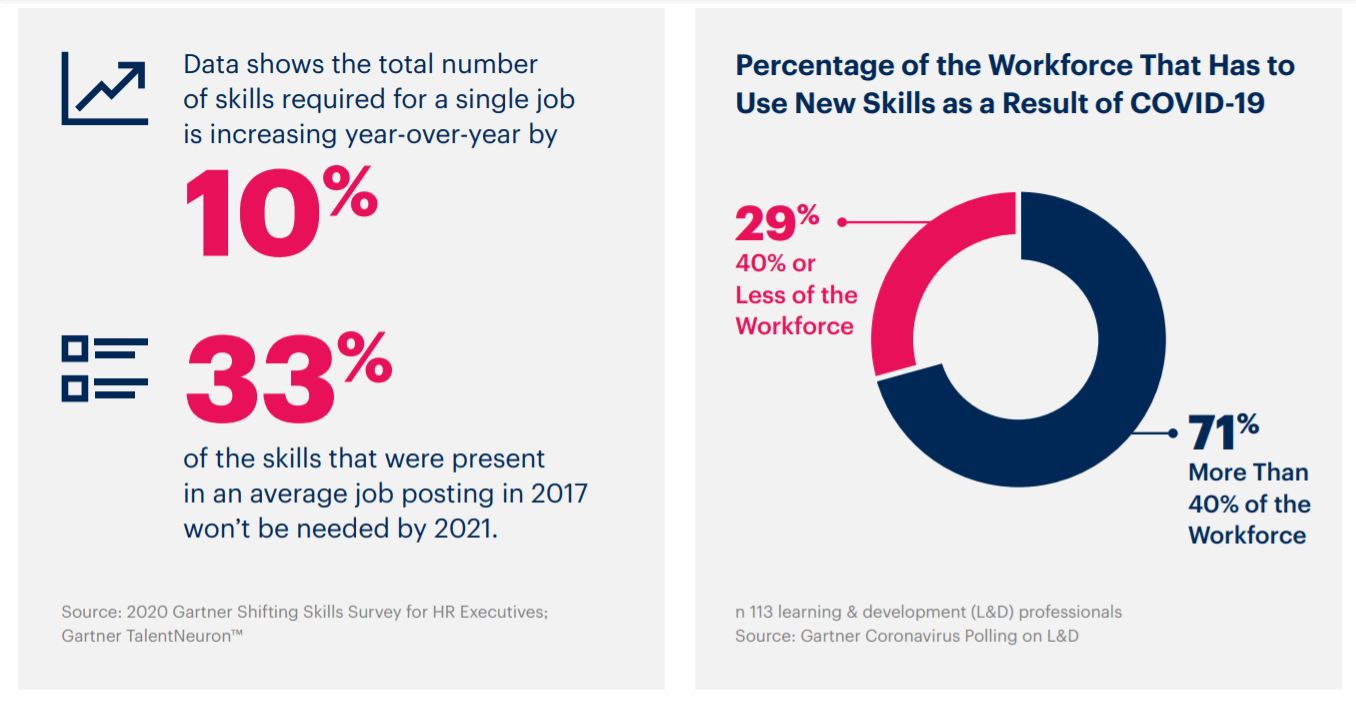 It's true, we no longer can be satisfied with a university degree and the knowledge we acquired there. The career has now turned into a journey of continuous learning and the HR department should be ready to cover such important trends in human resource management.
What HRM business needs is a dynamic approach to reskilling. The approach should also take into account the technological infrastructure able to equip the workforce with the necessary skills and knowledge. Learning Management Systems (LMS) is a great option for this purpose.
You can use either an off-the-shelf system or develop a corporate learning management system from scratch. For those who are interested in building a custom product, we've already explained how to develop LMS from the business and technical points of view.
Most well-known companies have already started their learning and development programs. For example, PayPal as well as Booking.com makes use of Udemy for Business. Employees have access to more than two thousand courses for professional growth. Except for skills development, Booking.com saw a large increase in employee engagement.
It should be noted that upskilling is one of the global trends in human resource management. The Global Talents Trend report by Mercer shows that companies across the world are planning to increase their budget on employee learning and development.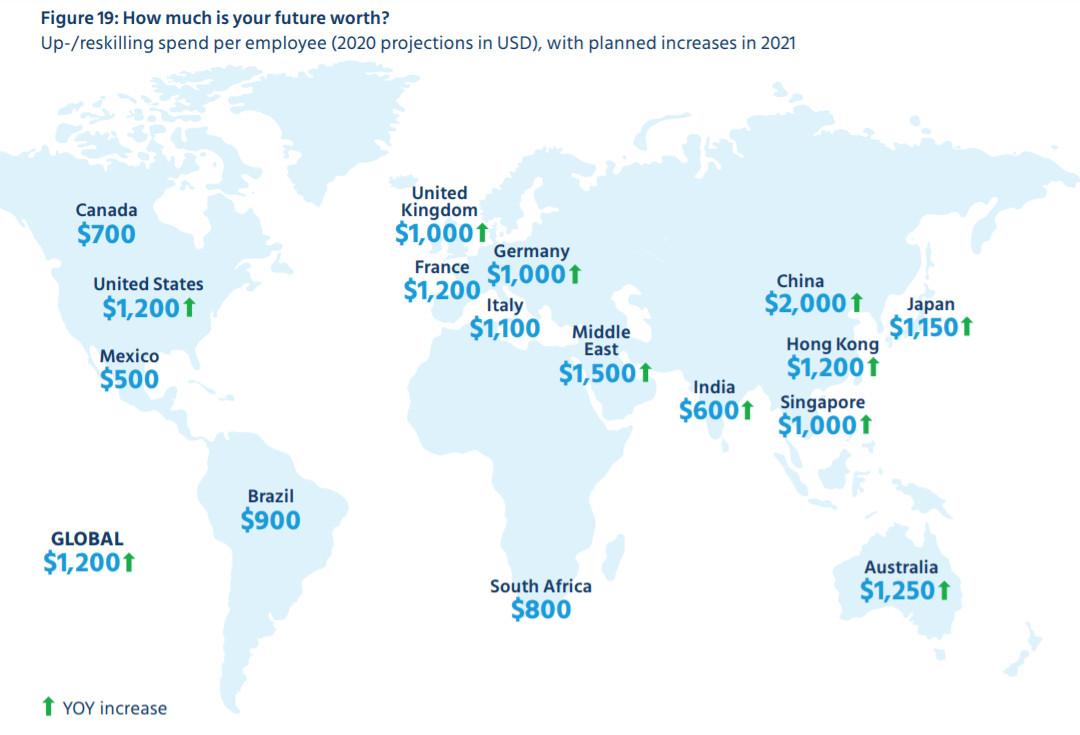 Source: mercer.com
Trend #3. Intra-company collaboration is a key
If you remember the iconic movie "Back to the Future" by Robert Zemeckis, then the bravest predictions from this period were videoconferencing with the boss, sneakers with electric shoelaces, and flat-screen TVs in each and every house.
Except for time travel itself, the future has gone beyond these expectations – cloud technologies, overall process automation, machine learning, collaboration tools, video conferencing, and various online platforms that allow employees to work from anywhere.
However, ensuring effective collaboration in the virtual environment represents a certain challenge for HR professionals.
There is a belief that employees who work together online but have never met in person are less effective than those who work collaboratively from one place. This is why stimulating teamwork for better results and relationships is among the trending HR topics now.
The Deloitte Global Human Capital Trends report found out that the key factor in maintaining the new way of work is introducing digital collaboration platforms.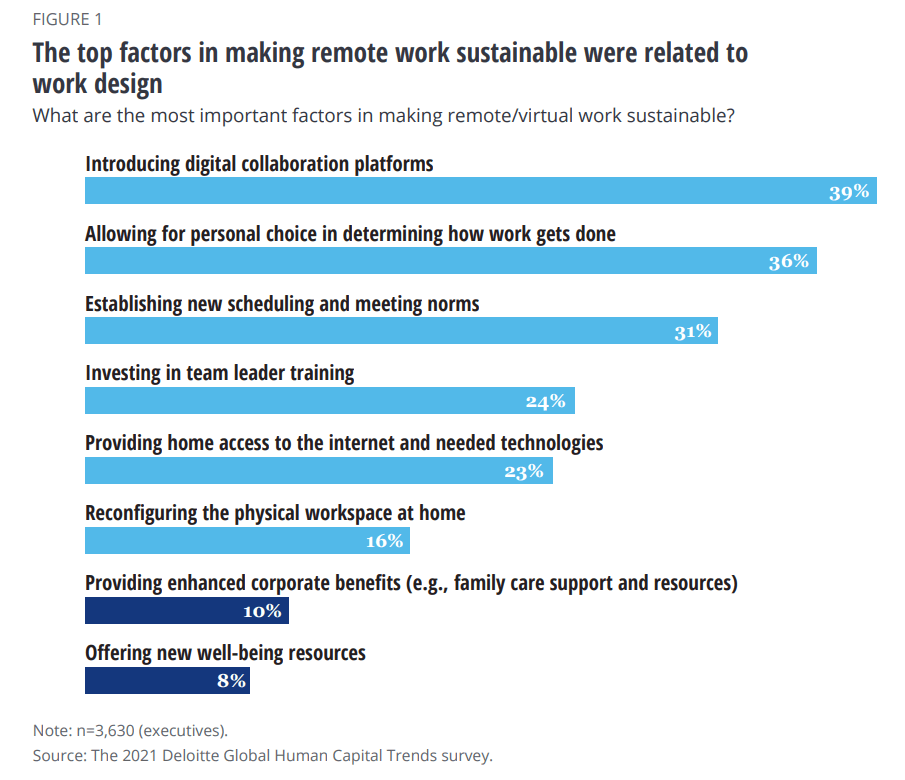 Indeed, collaborative platforms (like Microsoft Teams, Slack, Workplace by Facebook, and many others) are probably the most obvious advantage of technology's impact on bridging the communication gaps.
Almost 60% of business leaders admit that investment in the digital workplace helped them become more agile, which is more than important in the current business environment.
Trend #4. People analytics takes the stage
In general, people analytics is the comprehensive use of various data and metrics to make better decisions that affect people at work. It focuses on using data to analyze every part of how people impact business operations.
For many years people analytics has not been ranked among the key areas of HR or innovative HR concepts. It was perceived as a backwater part of human resource management. Today, things have changed – people analytics made impressive progress over the past decade and took an honorable place next to other HR technology trends.
With a great focus on measuring retention rates, skills gaps, and other criteria, business leaders are appealing to people analytics as an integral part of running a highly efficient organization. Around 70% of company executives admit people analytics is their top priority in the near future.
Rome was not built in a day, and the same is true for implementing people analytics. Aside from time and effort, it requires a robust HR strategy and a strong digital solution to make this "analytics machine" work for the sake of business.
The majority of companies are only in the early stages of automating human resource processes and building people analytics capabilities. Many of them would agree that there is a long way to go.
McKinsey&Company reviews the growth path to effective people analytics as a five steps stairway. To move from the initial step (poor data) to the second one (good data), the company should focus on creating a strong foundation of high-quality data. This usually means a more manageable and easier-to-understand structure.
Once done, you can proceed to making this data accessible and analyzing the data by means of new technologies. It can be automating and visualizing HR dashboards, reporting, and so on. This can be achieved by HR systems available on the market or developing a custom solution tailored to the company's needs.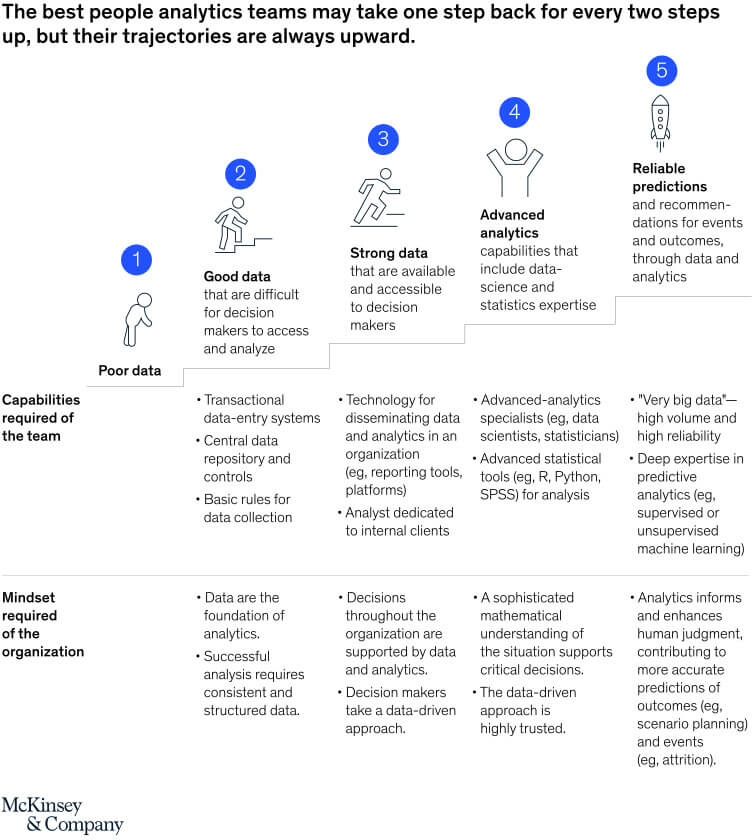 Steps four and five are more mature stages that involve modern technologies like AI and Machine Learning for advanced and predictive analytics. They allow using the data to make better decisions about the company and employees.
For example, Mastercard, a payments technology company, invested in Faethm, an AI-powered analytics platform that can model the impact of emerging technologies on the industry, organization, job, or even economy. It helps Mastercard better understand the workforce's potential, guide learning investments, and support upward moves in career.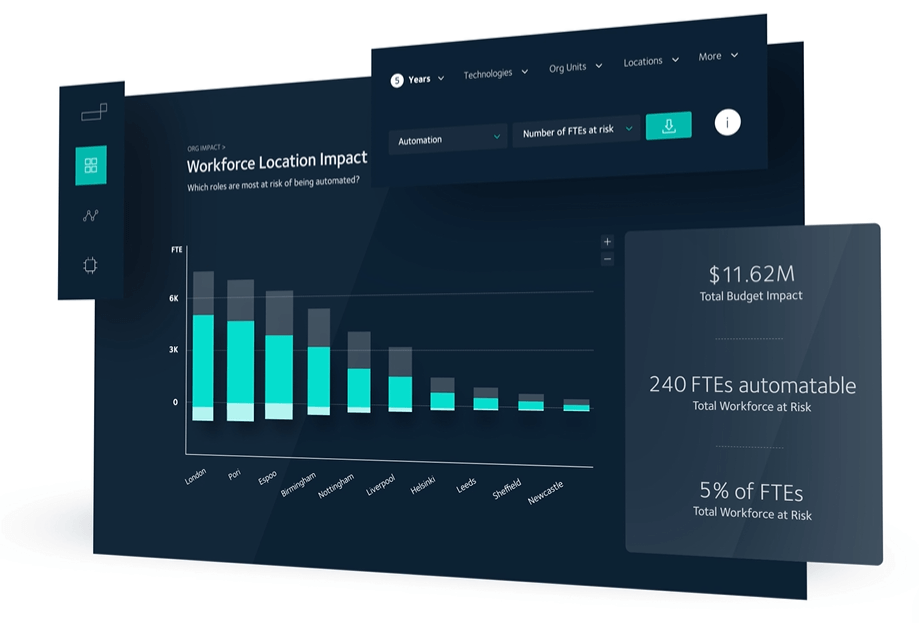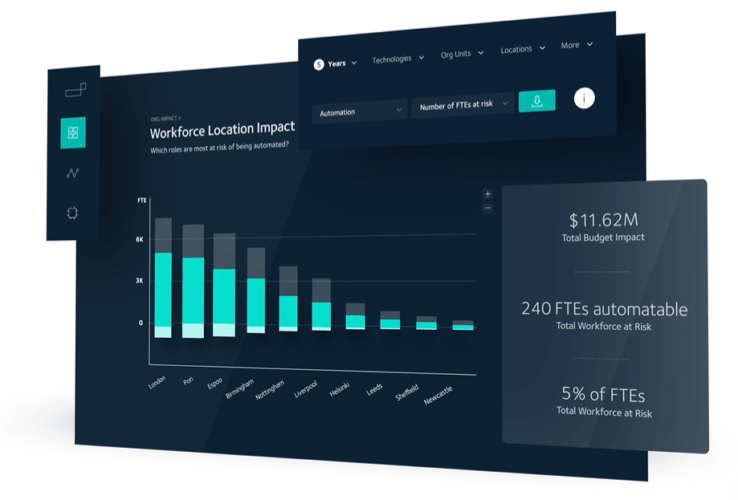 Source: faethm.ai
So, if you have not yet started your way up the five steps stairway of people analytics, it is the best time to start. People analytics makes the future of HRM look very promising.
Trend #5. Employer brand matters
Employer branding that was considered among classic human capital trends during past years, is now a more urgent topic. The reason is simple: economic recovery after the COVID-19 pandemic has already put companies in competition for the top talent.
Another reason is that many people keep a weather eye on how organizations are taking care of their employees in uncertain times and what values they promote. Even if your company is not hiring right now, ignoring investments in employer branding can come back to bite you later.
You might have got the wrong impression that the employer brand is only about recruiting. That's not true. It is also about retention and employer satisfaction rates.
Linkedin states that companies with a strong employer brand not only have a lower cost per hire, but a 28% lower turnover rate than those with a weaker HR brand.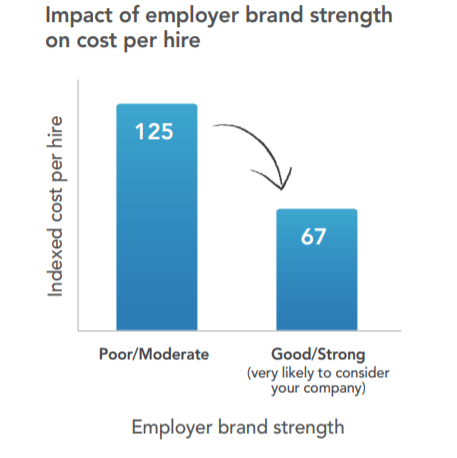 Source: Linkedin
If you think about the most successful brands, you will definitely recall companies like Google, Microsoft, Facebook, and similar. Except for high revenues, those companies also make the "Best Places to Work" lists year after year. This means that apart from their business success, all of them have a solid culture together with highly engaged employees that act as ambassadors of the company's values.
However, how can technology influence building an appealing employer's brand? It has more power than you can imagine.
There is an enormous number of solutions that can make your brand attractive to potential candidates. Among them are cutting-edge applicant tracking systems and conversational chatbots that streamline communication. There are also modern recruitment marketing software, video interviewing platforms, and skill assessment tools that demonstrate that your company is moving with the times from the very start. We cannot hide from this – using up-to-date and cool tech deserves respect in the candidates' eyes.
The same goes for employees. The technology people use at work influences their perception of the company's brand. Advanced solutions that are engaging and easy to use indicate that a company is an industry leader investing in its resources.
For example, an intuitive portal for employees to access anytime, anywhere, helps strengthen employee interaction and engagement with your brand. There can also be a system that sends personalized messages on the weekly plans, congratulations, alerts about actions required, or news updates.
Simply put, it can be any solution or technology that simplifies or adds value to the lives of your workforce.
For example, one of our clients, Innmeldt, developed a system that helps employees stay up-to-date about their pension and insurance calculations. Norway has a complicated pension system. To calculate pension payments, employees had to register in several systems and use advanced, confusing formulas. A system we built allows every user to get pension calculations with a couple of clicks in the form of easy-to-understand tables and graphs.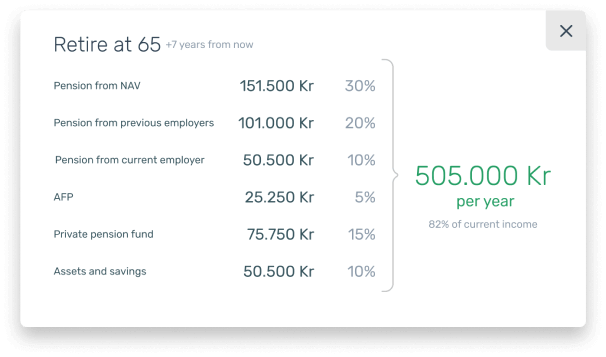 Ready to strengthen your HR management with technology?
As change keeps on impacting businesses regardless of size or industry, human resource professionals should think long and hard about the future of HR operations and work out new strategies to face these changes.
We hope that the above-mentioned human resources trends will help you build a winning HR strategy for the nearest future. Any forward-thinking strategy focused on the future of human resources should be implementing solutions that help address new challenges affecting both the workforce and the company as a whole.
While many companies are still worried about the impact of the technological revolution on Human Resources, we suggest you consider it a huge opportunity for growth.
MindK team has been working for more than a decade to empower businesses with technology. We develop custom solutions specifically for business needs and have solid experience in recruiting and the human resource industry.