Here at MindK, we can see lots of clean energy business ideas in many sectors – power generation, storage, and even digital management/reporting solutions. As a software development company, we have been working in the sustainability niche for the past 10 years. We're both impressed with the progress it made in this time and excited for its bright future.
So, what are the most interesting, innovative, and fast-growing startups that can give you inspiration for energy sector business ideas? Without further ado, let's take a closer look at them.
Table of contents: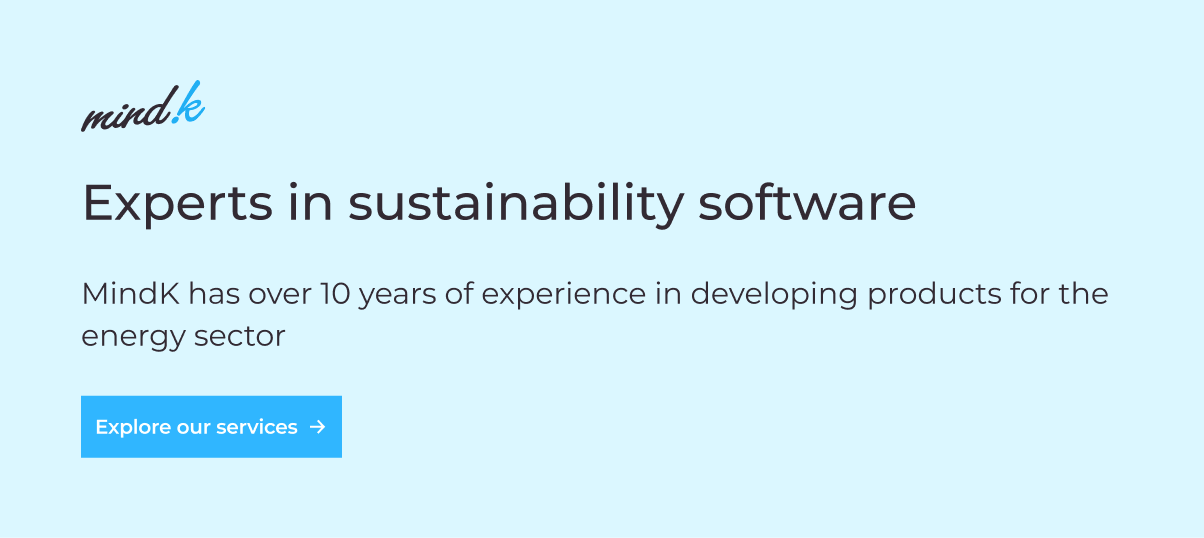 Renewable energy startups
People often use renewable, clean, and green energy as synonyms, but they are not the same. Renewable energy refers to energy sources that are infinite or quick to replenish. Those include:
Solar power.
Wind energy.
Geothermal sources.
Hydroelectricity.
Biomass (wood and plant products, solid waste, biogas, landfill gas, and such).
Biofuel, made from biomass (biodiesel, biogas, ethanol, and so on).
Tidal energy, and so forth.
So with that out of mind, here are the top renewable energy startups.
Enpal
Location: Berlin, Germany
Funding: $708.9M
Enpal is one of the fastest-growing sustainable energy startups, having seen a 4900% increase over 5 years. The company offers solar energy as a service. It produces solar cells, installs them for consumers, and maintains the panels for 20 years. Enpal is now a market leader with more than 14K completed renewable energy projects.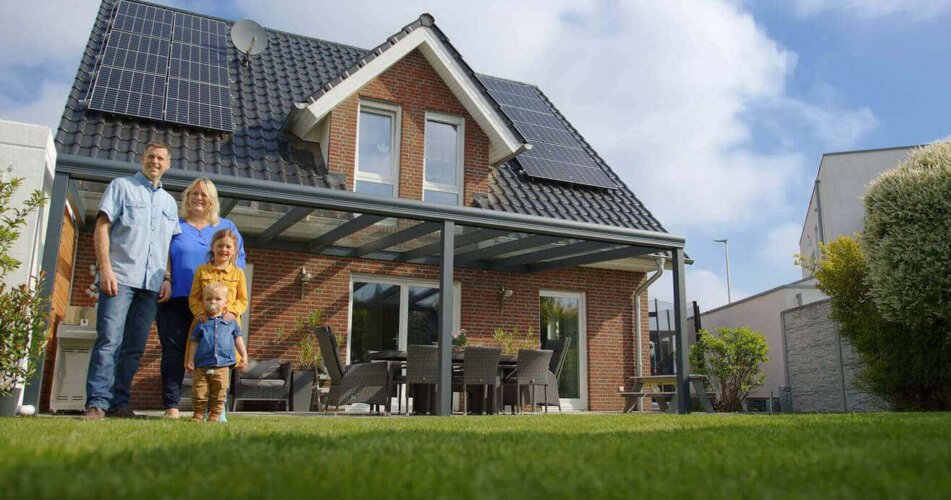 Source: Enpal
Enernet
Location: New York, USA
Funding: $8M
Enernet is an American startup developing microgrids – local electric networks with independent energy sources. The company integrates a mix of renewables that fits a particular location – wind turbines, solar panels, hydro, and so on. These power plants are supplanted by onsite battery storage and digital energy management systems. The startup aims to provide cheap and sustainable energy for remote areas like the Caribbean, sub-Saharan Africa, and Australia.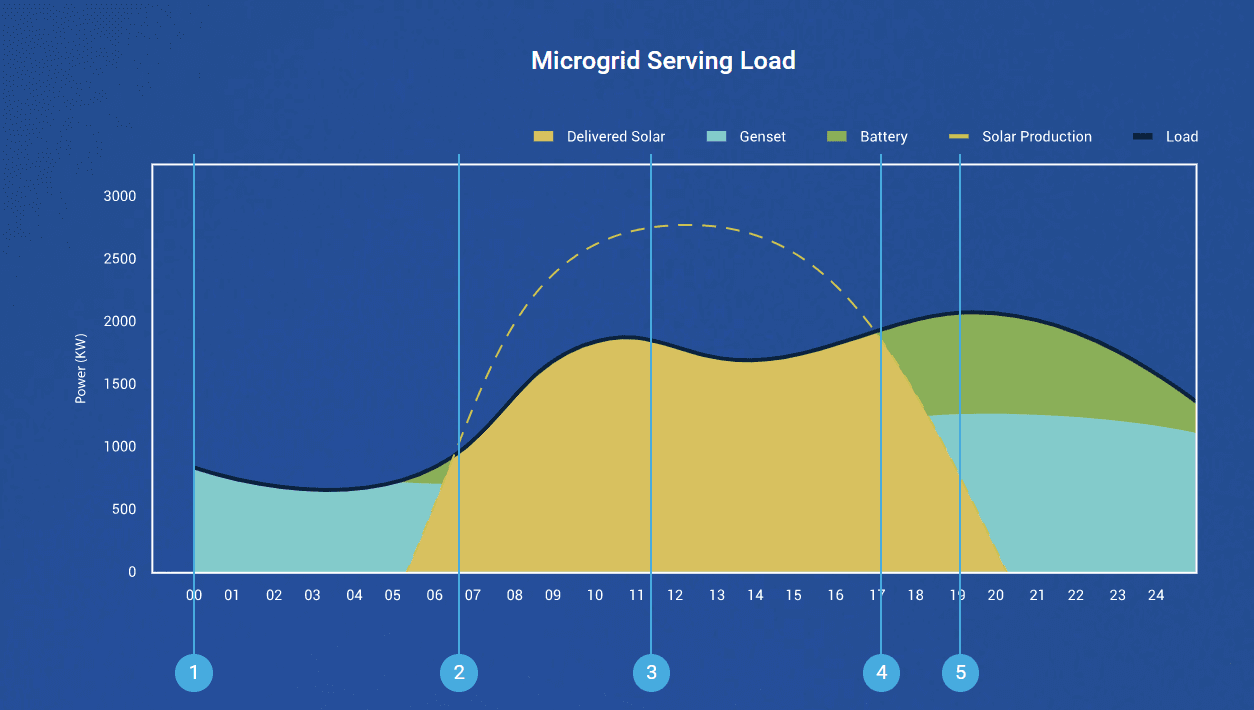 An optimal balance of power generation and storage during a day in a microgrid. Source: enernetglobal.com
Siqens Gmbh
Location: Munich, Germany
Funding: $2.8M
Siqens is an innovative biotech startup from Germany. In 2012, it received the prestigious F-cell award for the development of hydrogen and fuel cells. The company mainly targets developing markets. 1.3+ billion people there have to rely on the dirtiest sources of power like diesel generators.
The company's fuel cells use an electrochemical reaction to convert methanol into energy. They are quiet, clean, and sturdy. The cells are quick to fill and use less fuel – 0.3-0.6L of methanol vs 1-3L of diesel. The use of regenerative methanol cuts almost 70% of costs and reduces greenhouse gasses (GHG) emissions.
Green energy startups
Green energy is a subset of renewable energy, which comes from natural sources that don't harm the environment. Only those renewables that emit zero pollution or greenhouse gasses (GHG) can be considered green. That's why wood collected from sustainable forests is seen as renewable but not green.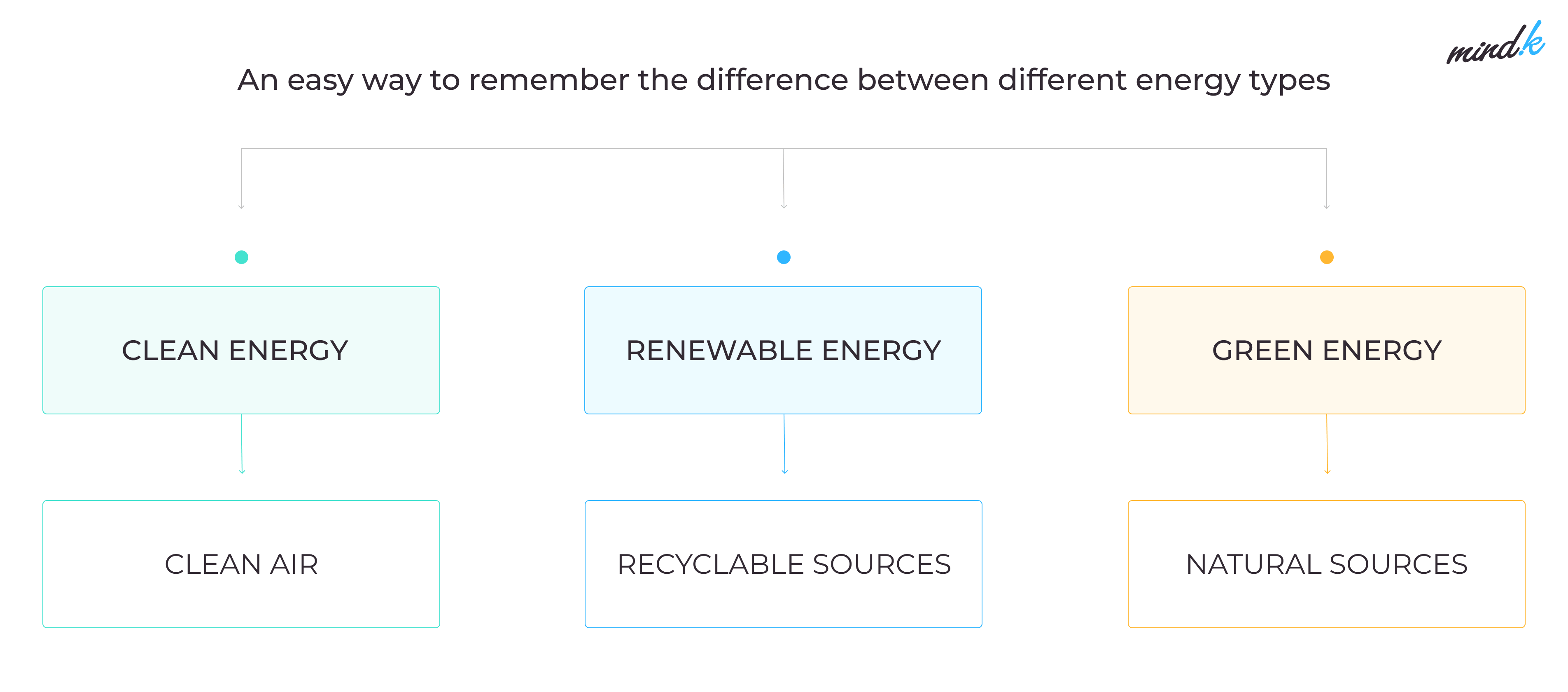 Renewable Properties
Location: San Francisco, United States
Funding: $42.5M
Renewable Properties is a startup that focuses on solar energy. It deals with limited-scale commercial and communal projects in the US. The company works with solar farm developers, proprietors, FinTechs, and grid operators.
Renewable Properties help customers select optimal locations, assess risks, negotiate power purchasing agreements, and sign development contracts. The startup manages the entire project lifecycle, monitors power production, crafts reports, and keeps up the solar plants. Their plan is to build 100+ MW of new solar capacities a year.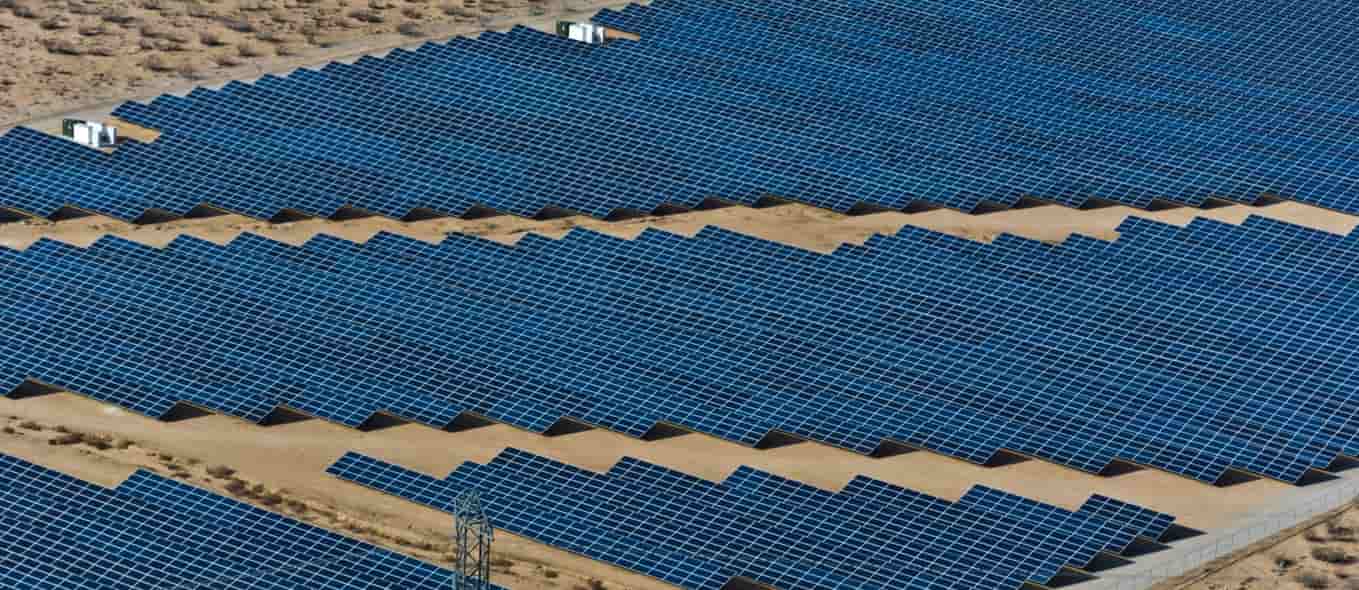 Source: renewprop.com
Cherry Street Energy
Location: Atlanta, USA
Funding: $2.7M
Cherry Street Energy is an American startup that builds solar plants tailored to individual clients. It already provides 23% of Atlanta's power supply during the peak demand.
The installation of solar panels is 100% free. The company analyzes locations, sorts out the legal matters, constructs and maintains the power plants. The business also helps consumers by providing them with Environmental, Social, and Governance reporting software. By the way, we've developed a similar solution for one of our clients from Norway – a corporate social responsibility system with an ESG module.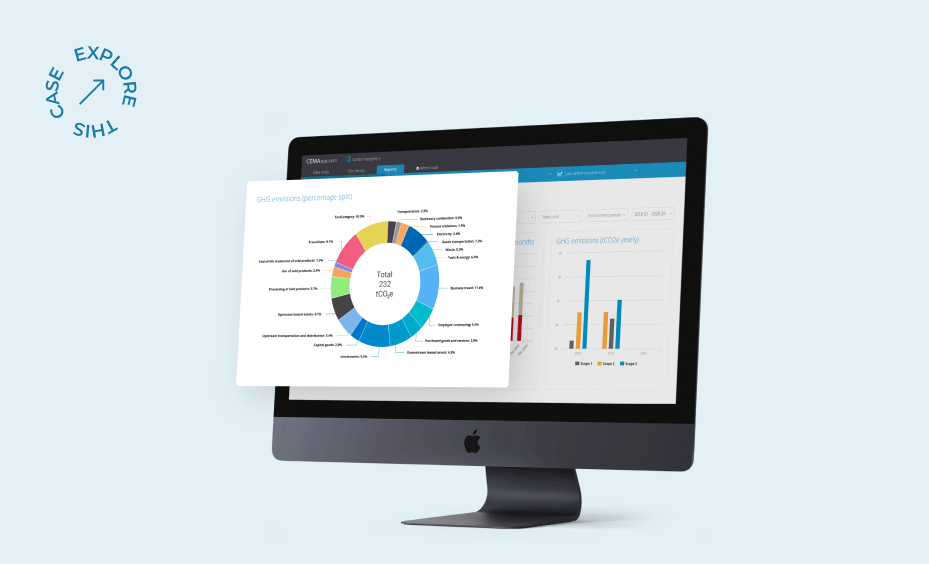 CemaSys, a cloud-based ESG reporting software by MindK [explore the case]
Ecosia
Location: Berlin, Germany
Funding: $21.4K
Ecosia is a search engine that turns its ad revenue into trees. So far it has planted almost 150M trees in 30+ countries. The company also diverts a portion of profits towards funding green energy startups, namely, a €350 million WorldFund incubator for eco startups.
Most of the company's current efforts are aimed at the German industry and its dependence on Russian gas. Ecosia strives to mitigate the new European energy crisis and facilitate sustainability on the Old Continent. One of its largest achievements is providing $23M of funding to a Berlini startup Zolar that connects residents and solar plant installers.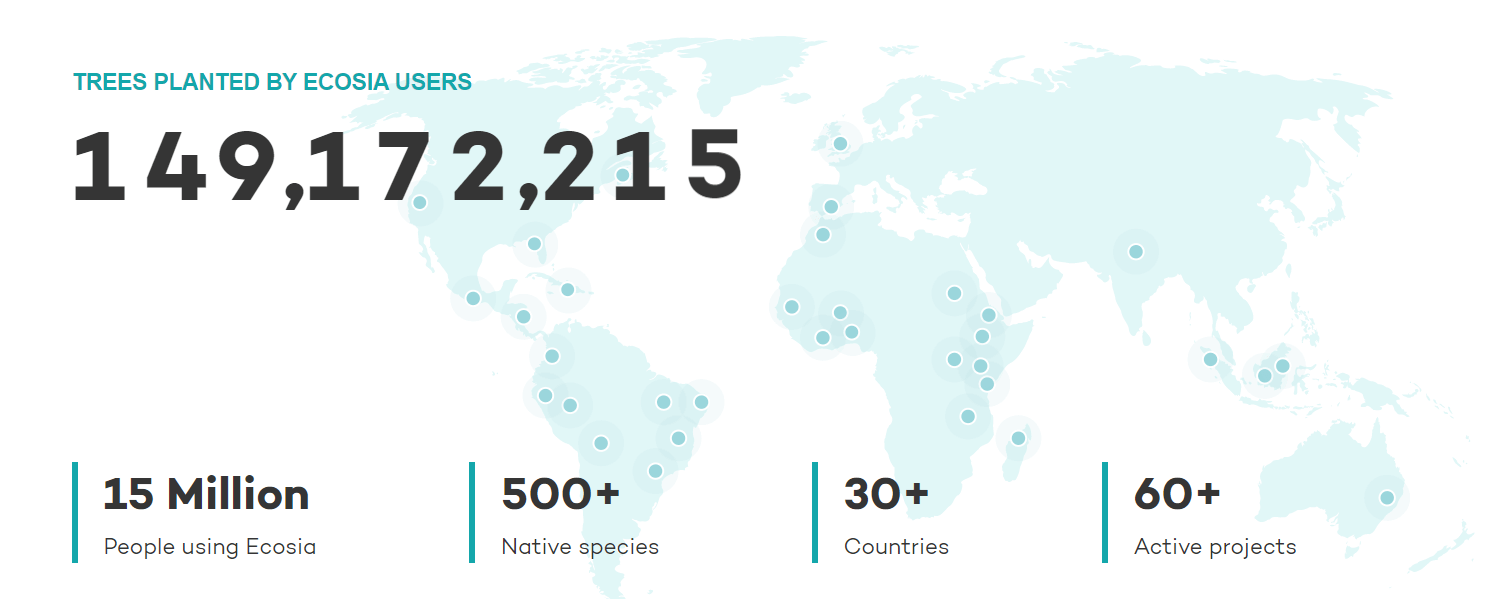 Source: Ecosia
Clean energy startups
Clean energy is any energy that produces no GHG emissions. It can come from non-renewable sources (like nuclear) or affect the environment in other ways than GHG pollution (like producing radioactive waste).
Commonwealth Fusion
Location: Cambridge, USA
Funding: $2B
Commonwealth Fusion is one of the world's fastest-growing fusion startups. The leading approach to this problem – tokamak reactors – were previously limited by huge sizes of the required magnets.
The American startup wants to overcome this problem using the recent breakthrough in high-temperature superconductors. These materials would allow building smaller and cheaper tokamak reactors. Starting at MIT's Plasma Science and Fusion Center, the company has gathered a team of world-class engineers and scientists to deliver limitless energy to global consumers.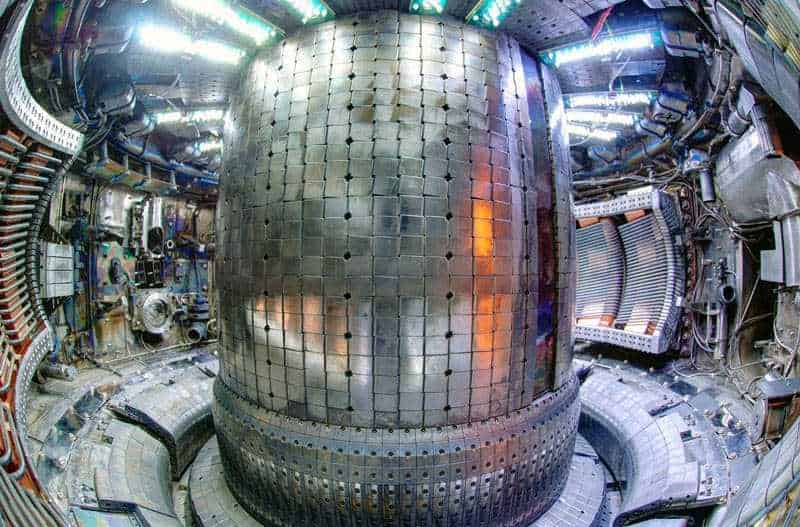 Source: Commonwealth Fusion
Fervo Energy
Location: California, United States
Funding: $39M
Fervo Energy seeks to produce clean geothermal power. This source of energy is especially promising as it provides energy regardless of weather or time of the day. The sector can also reuse the existing skills of people working in the gas and oil sectors. For example, Fervo Energy uses horizontal drilling and distributed fiber optic sensing pioneered by big oil. This allows the company to access the previously untappable resources, lowering the energy costs.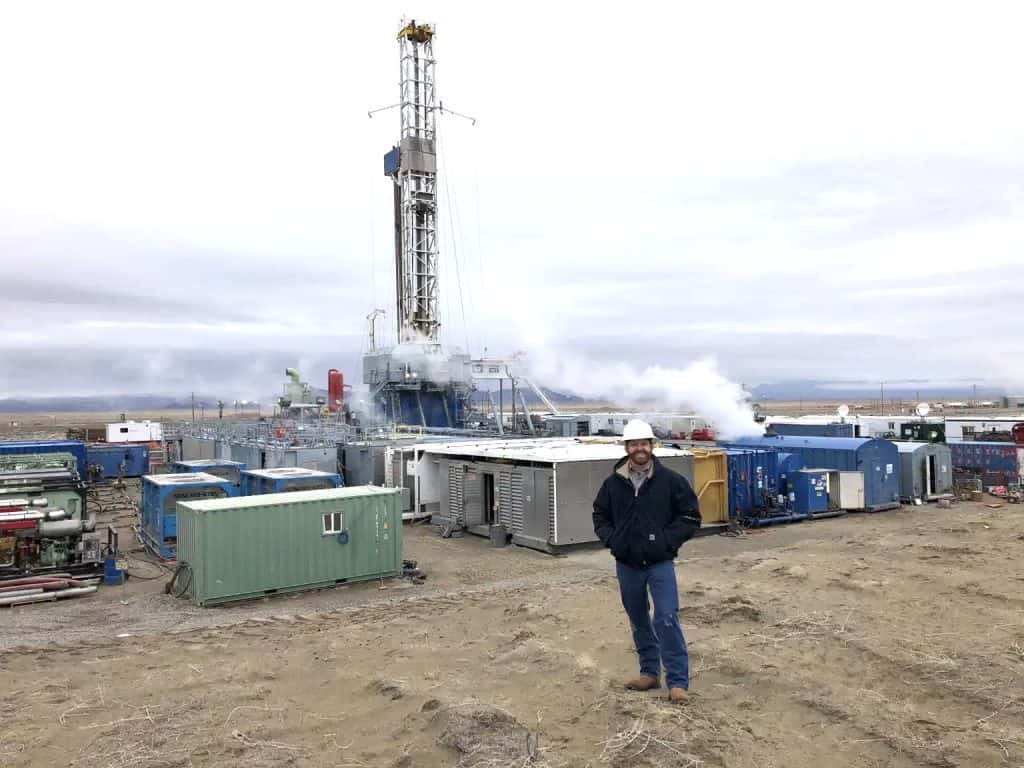 Source: fervoenergy.com
Kite Power Systems
Location: Glasgow, UK
Funding: $10,3M+
The wind is one of the cleanest ways to generate power with a total market expected to reach $127 billion by 2027. Yet, this growth is limited by the costs of large wind turbines. That's why dozens of innovative energy companies are coming up with designs for lighter wind generators.
Kite Power Systems offers a market-proven solution that looks like a regular kite. These kites soar high in the sky, where the wind is stronger. By moving the tether in 8-shaped patterns, you greatly increase the speed of a kite. This raises the power generation to 100KW/h. The entire power plant uses 1/10th of materials, fits in a single truck, and can be set up in just 4 hours.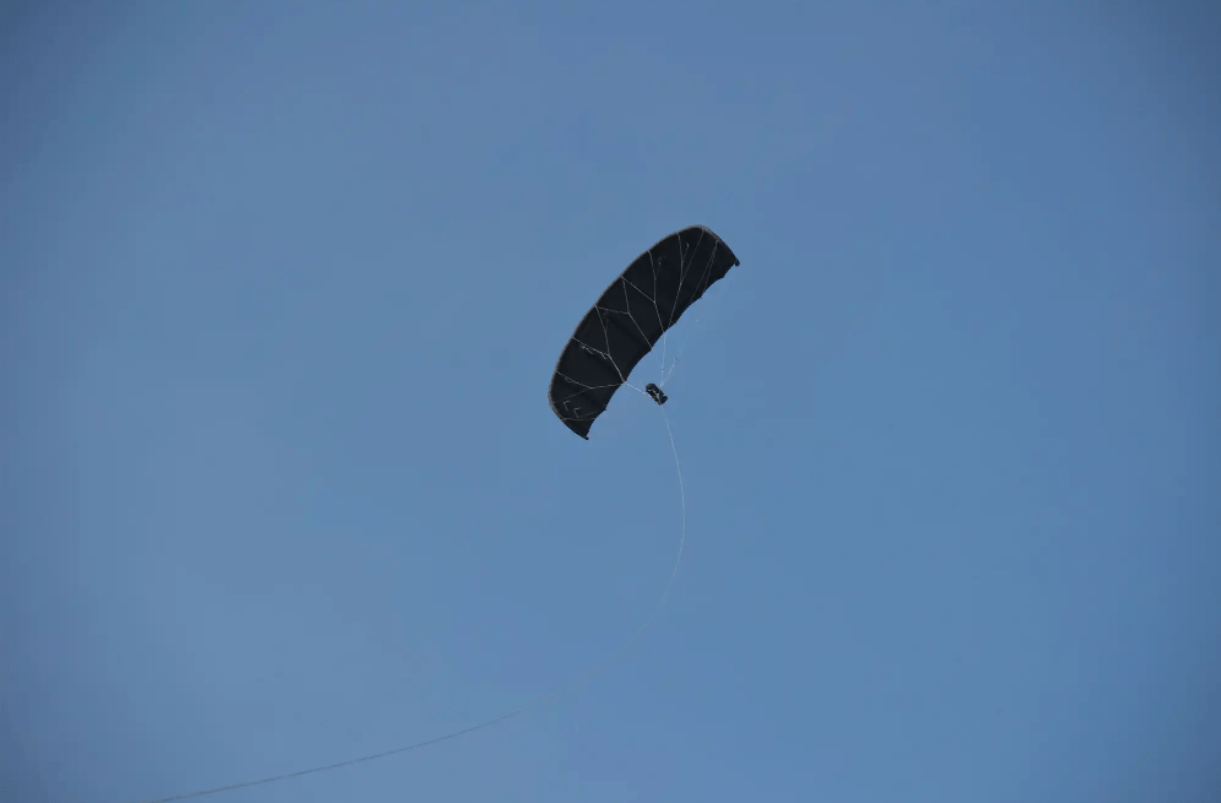 Kite-like power generator. Source: thekitepower.com
Solar energy startups
Solar energy is now the fastest-growing source of electricity worldwide. Hundreds of startups are now racing to carve out a piece of the $369B market – both in terms of hardware and software.
Oxford Photovoltaics
Location: Oxford, UK
Funding: $152.2M
Traditional silicon cells used in solar panels are reaching their theoretical limit. Companies like Oxford Photovoltaics are using cutting-edge photovoltaic (PV) materials to break through this barrier. The company produces thin perovskite films that can be easily layered on top of regular solar panels. These so-called tandem cells have a 29.52% efficiency – already higher than the best silicon panels – with a theoretical limit of 43%.
The startup produced its first perovskite cells in a small lab at the University of Oxford. In 2021, the company completed its first mass production line in Brandenburg. It is now getting ready to build efficient low-cost solar cells.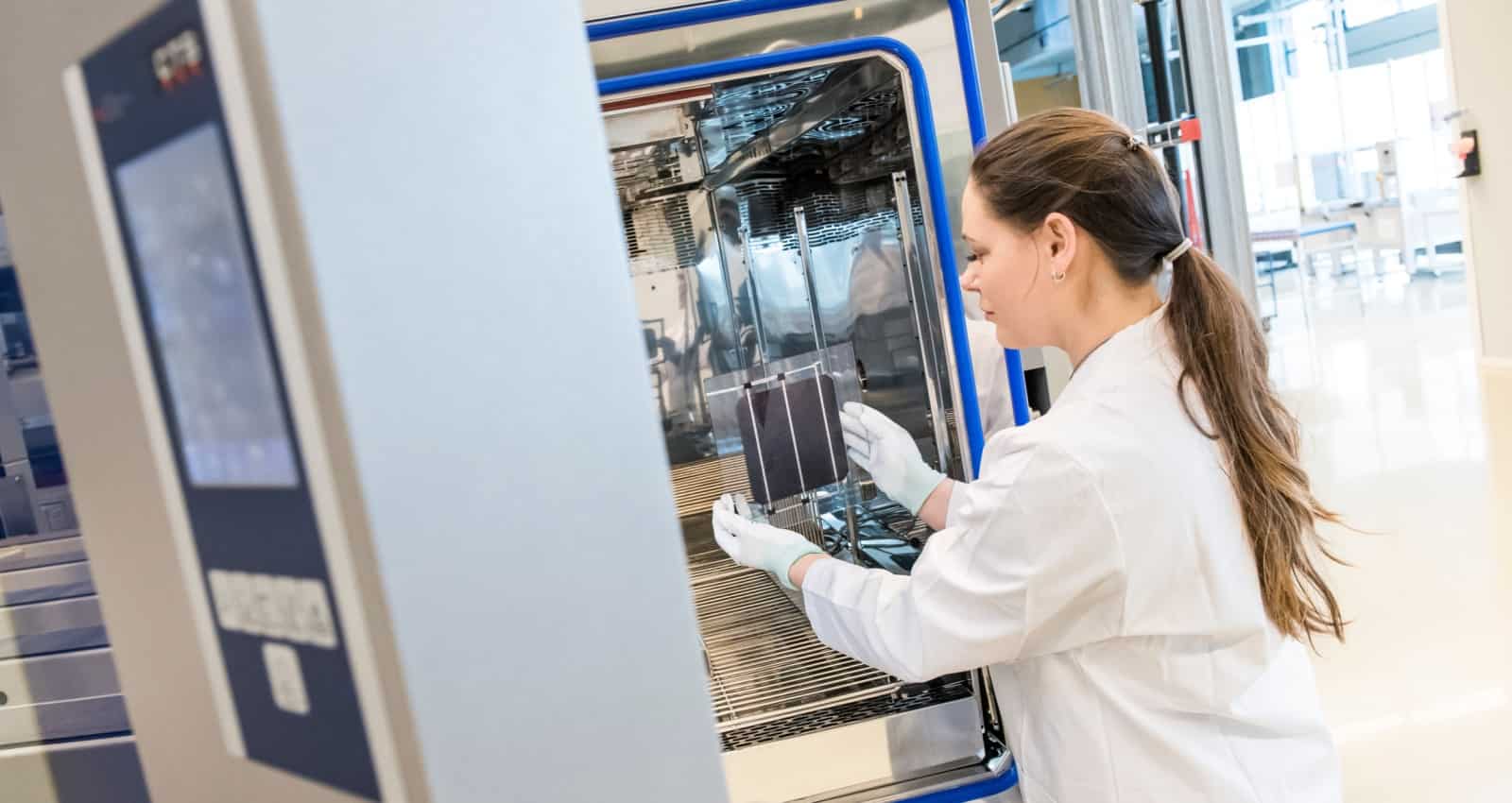 Lab production of perovskite PV cells. Source: oxfordpv.com
Utilight
Location: Yavne, Israel
Funding: $2.9M
Improving the manufacturing process can go a long way toward making renewables more affordable. Utilight came up with an innovative 3D printing technique for mass-producing solar panels. The company uses patented metallization tech to improve the efficiency of silicon panels, cut costs, and material expenditures:
Proprietary light-induced deposition technology raises panel efficiency by decreasing shadowing effects with common industry pastes and procedures.
3D printing uses up to 70% less silver paste and thinner wafers, significantly cutting the cell costs.
The printing process can be easily integrated into the existing production lines.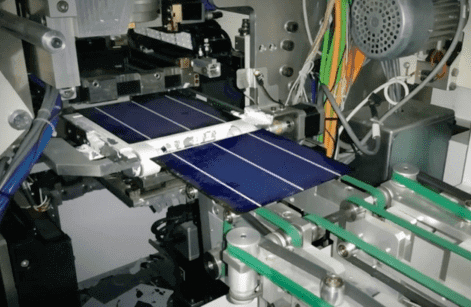 Inti-Tech
Location: La Reina, Chile
Funding: $2M
Over time, dust tends to stain the surface of solar panels, decreasing their efficiency. Without regular cleanups, this loss of power can range from 3% to 45%. Inti-Tech is one of the fastest-growing green energy startups in Latin America that aims to address this challenge.
Inti-Tech developed robotic systems that remove dust from solar panels. These robots can fit any existing panels, don't damage the cell surface, and do all the cleaning without water.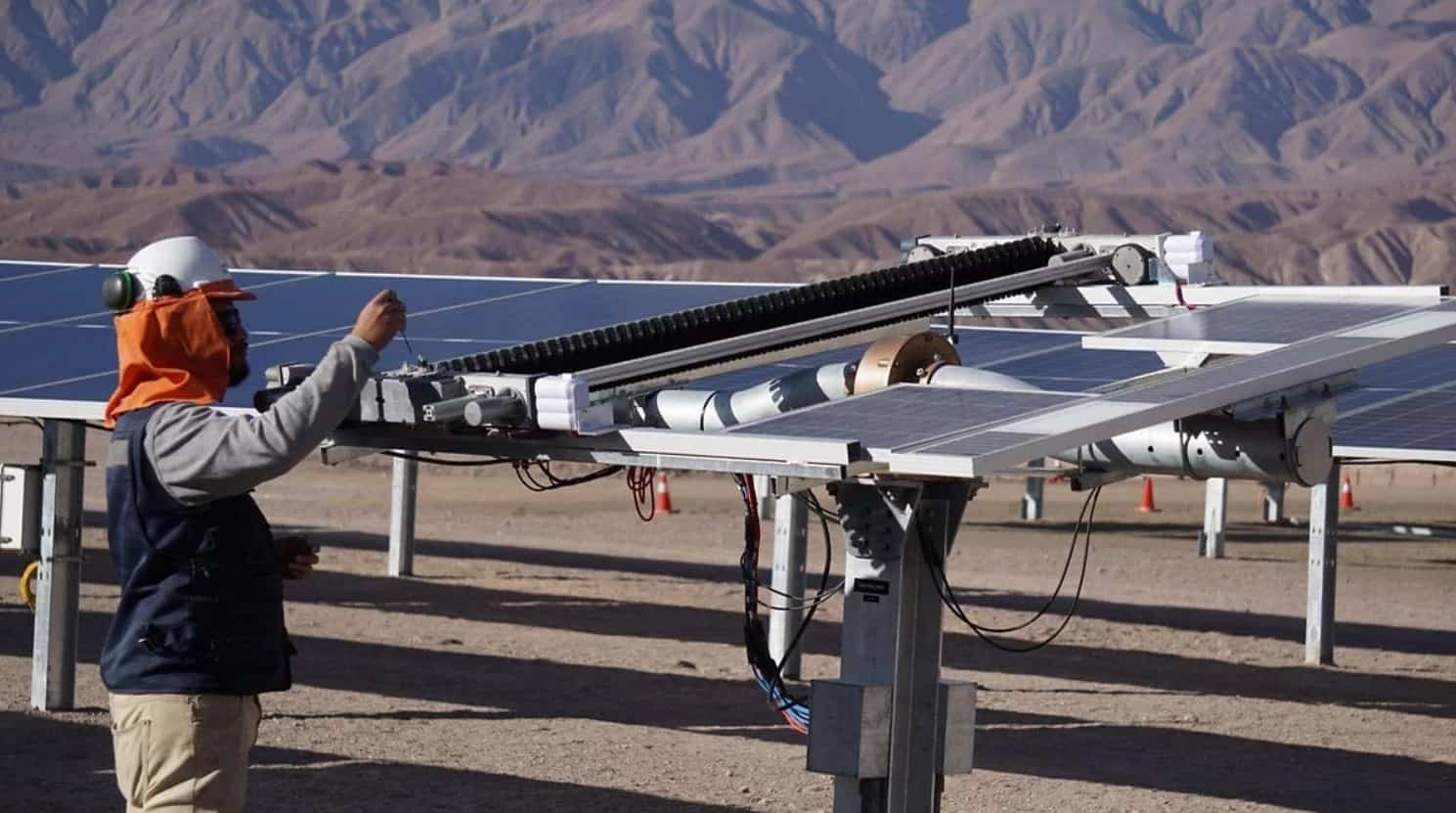 Source: ini-tech.com
Lunar energy startups
Lunar energy startups use the power of tides to generate electricity. This source of energy can produce up to 100 gigawatts of clean energy – enough to power 80 million homes. Here are the top startups fighting for the market that will be worth 4.41B by 2028 (33.2% CAGR).
Ocean Renewable Power
Location: Portland, USA
Funding: $42.6M
Ocean Renewable Power is one of the global leaders in tidal energy technologies. Its main product is a raft that can go underwater on rivers and ocean shores. It has multiple turbines that spin from currents to generate power.
The company also offers integrated grid systems for people in developing countries. These modular complexes consist of underwater turbines, power storage, and smart microgrids. Another promising project is a small submarine with onboard turbines that can produce from 4 to 600 kW of electricity. This autonomous vessel will provide power for underwater vehicles and monitoring systems, as well as perform various robotic manipulations.
Source: orpc.co
Minesto
Location: Västra Frölunda, Sweden
Funding: $46.4M
Minesto develops kite-like underwater contraptions that can generate electricity from slow currents. The system consists of a small turbine attached to an underwater wing. The wing moves in an 8-shaped path, tethered to the seafloor by an electric cable. Just like with regular kites, the rotations produce speeds several times higher than currents in the area. Higher velocity allows the wing to produce a few hundred times more power than a stationary generator.
The company's first commercial offering was a 500kW power plant that is 15 times lighter than competitors and can work in currents as slow as 1.2 m/s. Its next-gen kites will produce up to 1.2MW of clean power.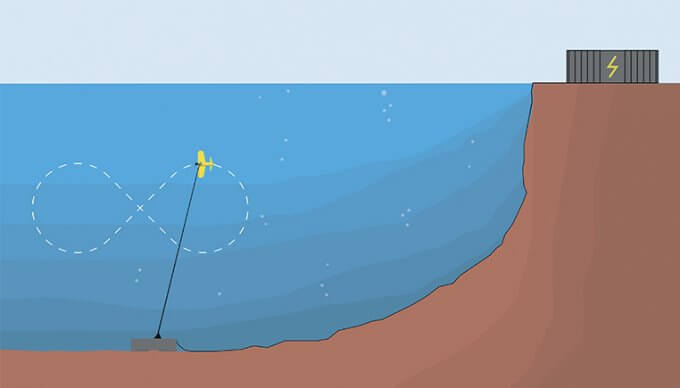 How kite-like turbines work. Source: minesto.com
Orbital Marine Power
Location: Kirkwall, UK
Funding: $22.2M
OMP is the creator of the world's most powerful tidal generator. It's a 72-meters-long ship with large rotors that spin underwater, generating power. The vessel has a simple steel hull that can be assembled onshore and transported using low-cost boats.
The company's first turbine uses fast currents at the Orkney Islands in Scotland to generate 2MW of electricity. Its success will hopefully trigger a global interest in producing affordable and clean energy from tidal streams.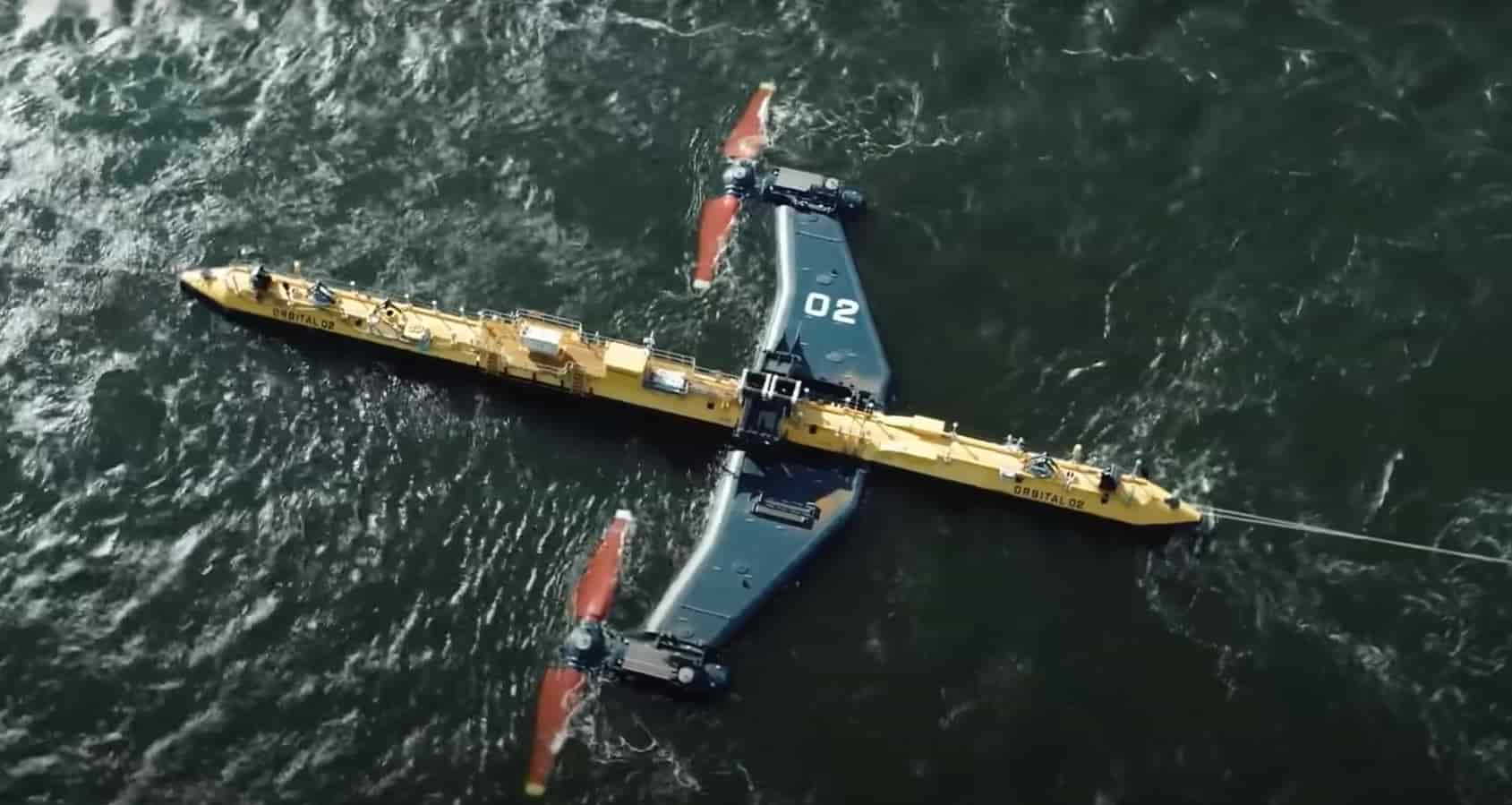 Source: orbitalmarine.com
Energy storage startups
With renewables, consumers need a cost-effective way to store the surplus energy for later use. The price of batteries has already dropped by almost 90% and the energy storage market is expected to grow to $435B by 2030.
Solid Power
Location: Louisville, United States
Funding: $381.5B
Solid Power produces solid-state batteries for cars and smartphones. This type of storage has no flammable or unstable materials, making it much safer than Li-ion batteries. It also boasts higher energy density and lower production costs. This makes solid-state batteries an incredibly promising option for the future transport and consumer electronics. Solid Power sells solid-state storage that outperforms even the best lithium batteries on the market while being 15-35% cheaper.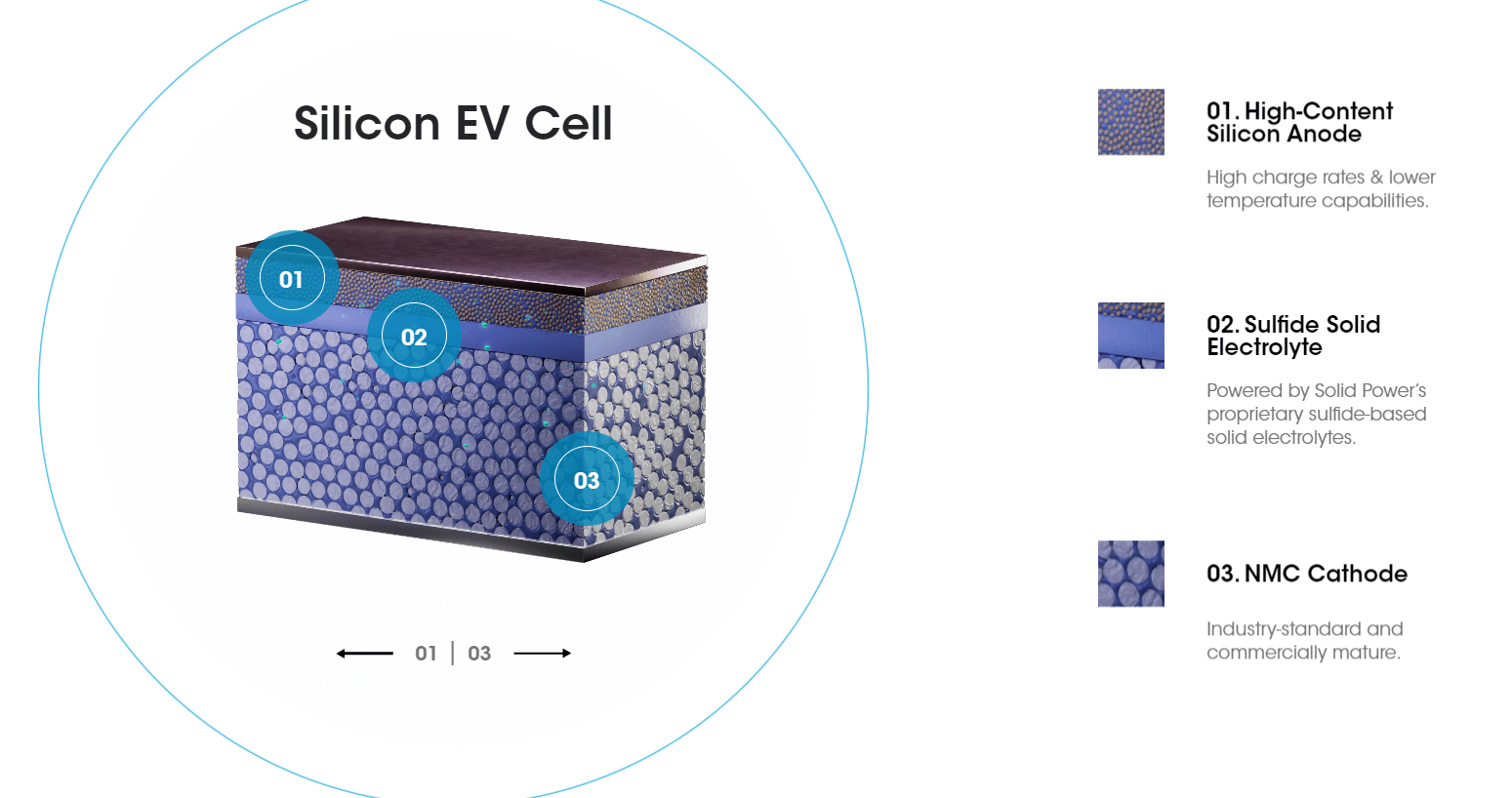 Source: Solid Power
RedFlow Technologies
Location: Brisbane, Australia
Funding: A$18.6B
RedFlow is the global leader in alternative storage tech. Their products include the world's most compact zinc-bromine batteries. Using zinc instead of lithium resists aggressive environments and heat without catching fire. Redflow storage is much safer and can last for 10 years without loss of capacity. The company also offers modular pods that offer scalable energy storage for industrial consumers.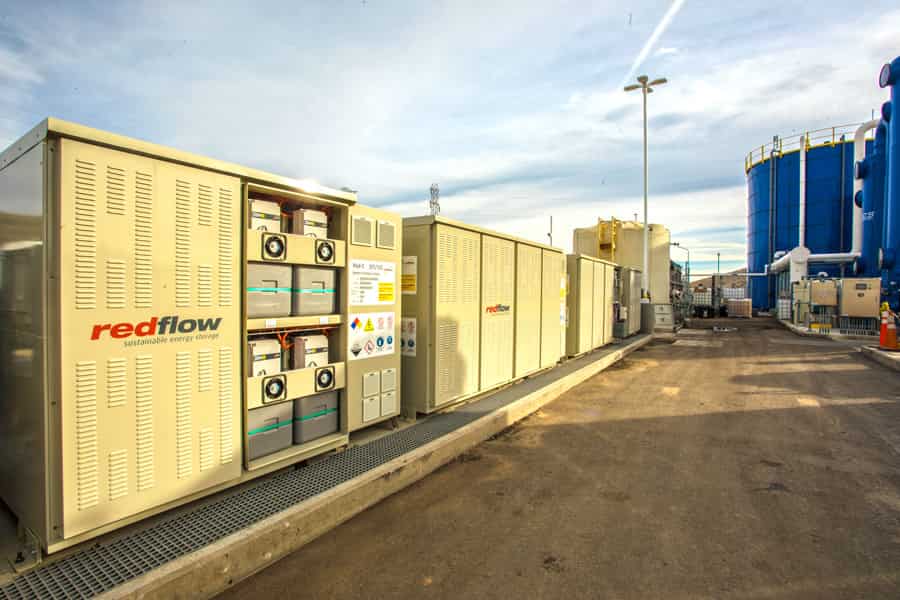 Source: redflow
Stem
Location: Millbrae, US
Funding: $582.6B
Stem is the world's leader in AI-assisted energy storage, both front of meter (FTM) and behind the meter (BTM) types. Its Athena system can help consumers forecast cost savings, find the best time periods to store and discharge power, adapt to blackouts, take part in demand response programs, and optimize project value over its lifetime.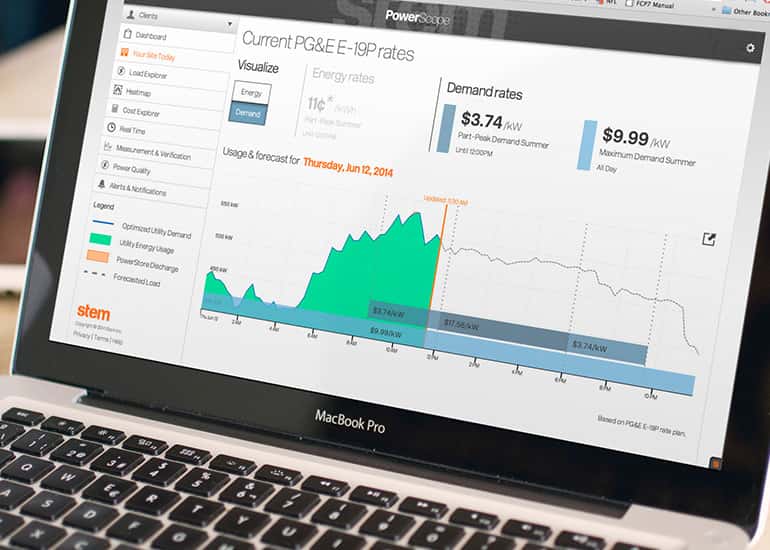 Source: Stem/Kyocera
Alternative energy startups
This category involves a wide range of startups that produce energy in innovative and unconventional ways with a goal to save the environment and natural resources.
Celtic Renewables
Location: Edinburgh, UK
Funding: $36.2M
Have you ever dreamed about powering your Ford Focus with whiskey byproducts? Celtic Renewables is a British startup that has made it possible. The company partnered with a local brewery to make sustainable biofuel. It uses bacterial fermentation technology to produce cheap and low-carbon fuel for regular cars. Since 2007, Celtic Renewables scaled up the production 1000x and was named the EU parliament's Most Innovative Biotech SME.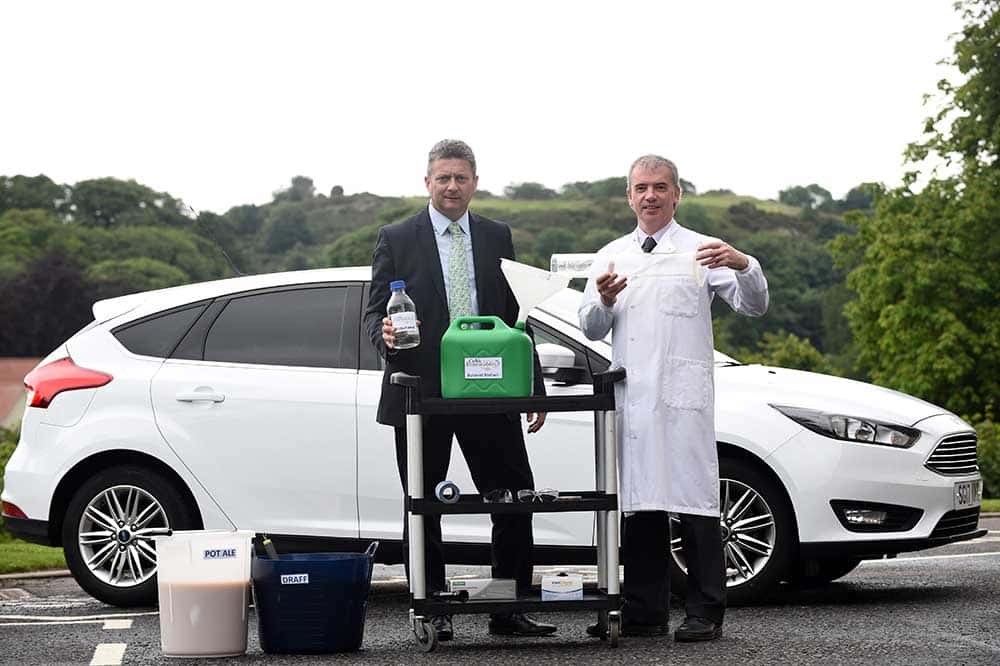 Fueling a car with biobutanol. Source: Celtics Renewables
New A.G.E.
Location: Marlin, US
Funding: Undisclosed
New A.G.E. is one of the most interesting alternative energy startups. Founded in 2019, it makes clean hydrogen from the byproducts of coal plants. The process prevents hazardous elements like sulfur, mercury, and arsenic from leaking into the environment.
New A.G.E. uses electrolysis to turn coal waste into a clean compound called HydrocarbonPlus. The company partners with coal plants to help them transition to a cleaner economy. This partnership can prolong the life of such facilities and cut the environmental redemption costs.
Sitigrid
Location: London, UK
Funding: Undisclosed
Sitigrid is building an innovative energy trading platform. Traditionally, such transactions go through grid operators and other intermediaries. As more and more consumers install renewables like solar panels, they get interested in direct energy trading.
The company uses blockchain as a distributed record of local power usage and production. Its Artificial Intelligence makes energy exchange efficient both for consumers and producers.
The payments are made with the help of smart contracts – pieces of code that govern and fulfill the contracts. Sitigrid couples these technologies with powerful analytics to promote distributed energy generation, carbon trading, and a shift towards a more local sustainable economy.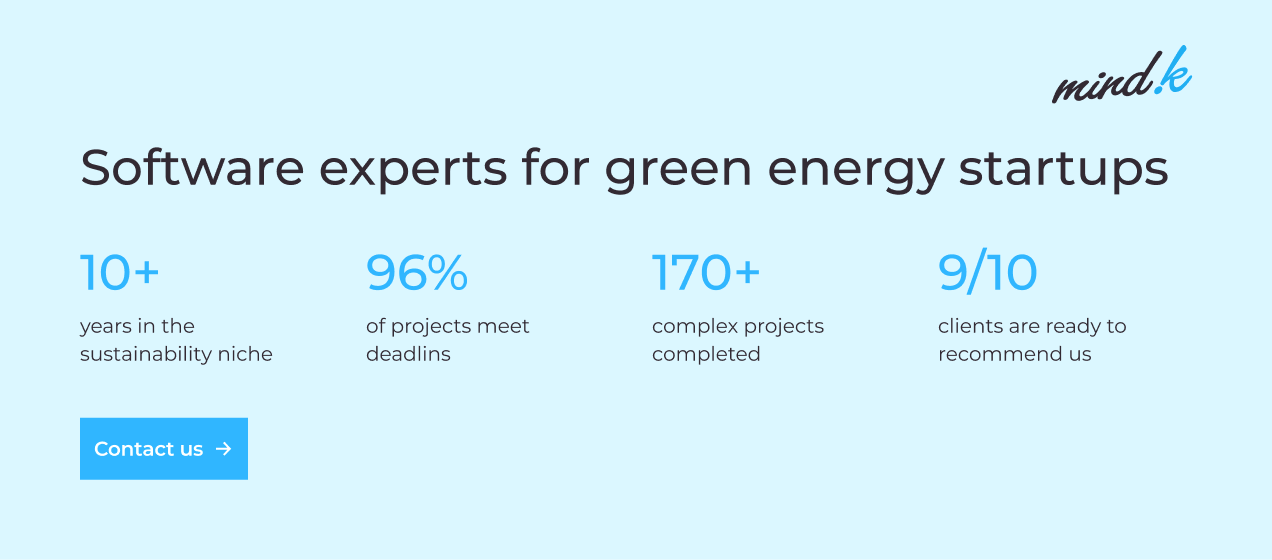 Conclusion
Businesses and governments are investing billions in clean energy, higher efficiency, and ESG reporting. These green energy startups show there's a huge opportunity both for the hardware and software-oriented companies.
The line between them gets blurrier day by day. Even hardware-based startups will need some expertise in software development. MindK has been working in the sustainability sector for more than 10 years. During this time, we've developed energy management systems, dived into the ESG factors, and worked with the EU Taxonomy. So if you need any help with your startup, feel free to message us for a free consultation with our experts.