4 signs you need Agile
Your team is disengaged. With team members burning out and leaving, it's hard to deliver the project on time and within budget.
You have unexpected changes in your project budget. Budget overruns are the result of poor planning, a disorganized team, and an inability to respond to changes.
Your product development is behind schedule. Disorganization, no feedback loop, testing being an afterthought, performance issues, unrealistic deadlines, or lack of resources can be reasons why your employees can't meet deadlines.
Your product doesn't meet customer needs. When end-users are not involved in the development life cycle, the team may end up with the wrong product.
You can overcome all these bottlenecks by adopting the Agile methodology.
How your product development benefits from Agile
Agile methodology facilitates transparent processes, predictable delivery, and customer-centric development. Below are the reasons why both your customers and your software development team will benefit from this approach.
Timely and predictable delivery
With shorter software development cycles and more frequent releases, you get a working product sooner. This way of working is also more manageable: your team's progress is easier to monitor, a project manager can assign tasks based on the team's performance, and can manage changes more effectively.
Well-defined roles and KPIs for each team member
Agile roles and responsibilities within a team are well-defined and clear. Metrics such as velocity and release burndown help measure the productivity of each team member at any stage of Agile product development.
Focus on customer satisfaction
In Agile, customer feedback is part of each iteration. The team makes changes based on user feedback, revises the processes and resources, and develops a product that fits the customer's needs and solves their problems.
Increased flexibility
Short and easy-to-manage iterations allow the team to better adapt to the changing requirements, review pre-agreed plans, and redefine priorities even at the last minute.
High-quality end product
With QA integrated into each sprint, software teams are constantly improving the quality of the final product. Agile prioritizes automation testing and streamlined delivery, which results in faster iterations and saved costs.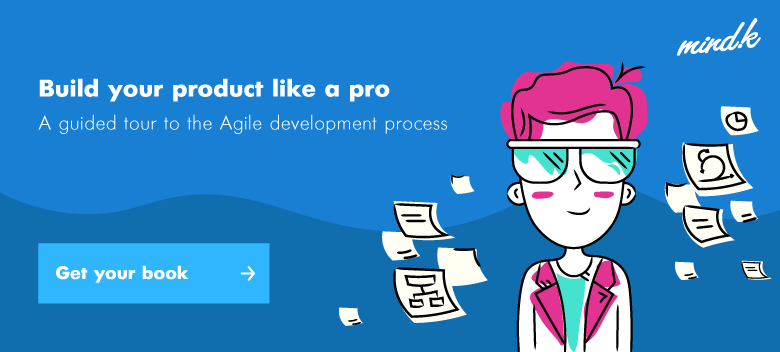 How our Agile consulting services can help
Our Agile consulting services help your team adopt Agile principles and put in place all the right processes to ensure product quality, streamlined development cycle, and customer satisfaction:
Run a product discovery session to refine your ideas. Define real user problems and find the best ways to solve them.
Build prototypes. Create prototypes to test your product idea and enhance it before development starts.
Define an MVP. Find redundant features and prioritize functionality that brings the most value to plan an MVP using Agile with minimum time and investment.
Incorporate user feedback in every iteration. Give your users exactly what they want.
Automate delivery pipeline. Release new features more frequently with automated continuous integration and continuous delivery processes.
Coach your team on Agile processes and tools. Find the best ways to organize your project development process based on your team's needs and pain points.
If you want to adopt Agile methodology successfully, outsourced Agile consulting can be the right solution, especially if you are just getting started with this methodology.
Agile transformation involves reassessing your company culture and processes, so it makes sense to involve external experts who can bring a different perspective. An "extra set of eyes" can help you verify that no mistakes have been made and no opportunities have been missed.
Our approach
MindK has been using Agile methodology in software development for more than 12 years. Our team has delivered over 170 projects on time and within budget – all while meeting our clients' requirements. Our Agile practices and tools are tailored to each individual project.
Here is how we provide our Agile consulting services:
Access your existing software development process
Analyze your goals and needs
Define the risks and barriers that Agile implementation can solve
Identify bottlenecks and offer changes to improve your development process, adopt new tools, and redefine roles on your team
Fill in critical Agile roles such as Scrum coach, Scrum Master, product owner, business analyst, software developer, UI/UX designer, and quality assurance engineer with MindK experts.
Our Agile development case studies
Check out how we helped our clients develop products using Agile methodology.
CEMAsys: Enabling Agile innovation in a large enterprise
CEMAsys is a leading CSR (corporate social responsibility) consulting company. They provide energy and carbon management services for the Nordic region. We helped CEMAsys develop a SaaS platform for sustainability management and reporting that helps their clients get a clear picture of their carbon footprint and cut emissions. From product discovery to prototyping to development and maintenance, we used Agile methodology to bring their product to the market and speed up new feature releases. Our cooperation lasted for more than 5 years.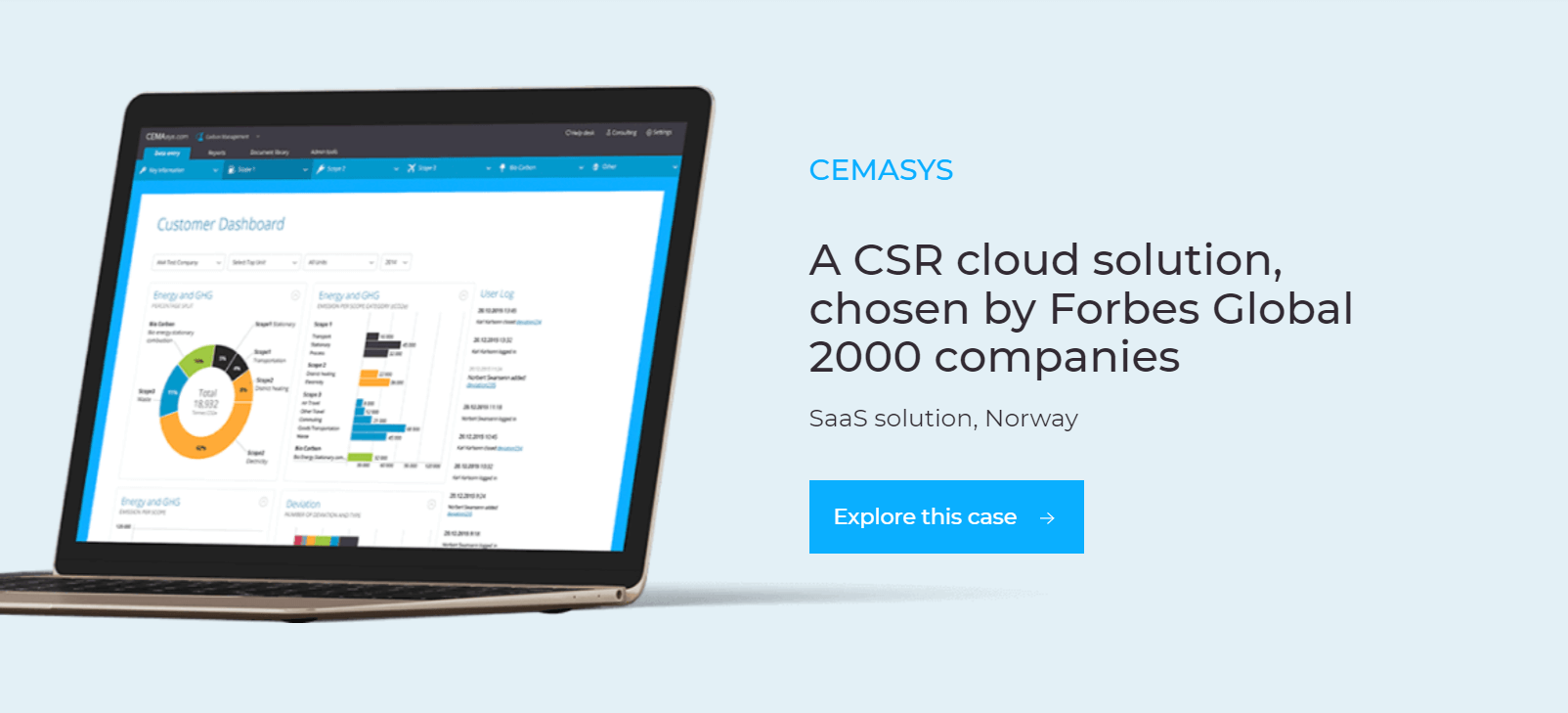 Innmeldt: Agile digital transformation in insurance consulting
Innmeldt is a consulting agency that provides advice on pension and insurance to top Norwegian companies. We used the Agile product development methodology to help Innmeldt fully digitalize its consulting process by building a platform where its clients can easily access personalized retirement benefit schemes and pension calculations. This platform became Innmeldt's competitive advantage and helped the company expand its client base and acquire new customers.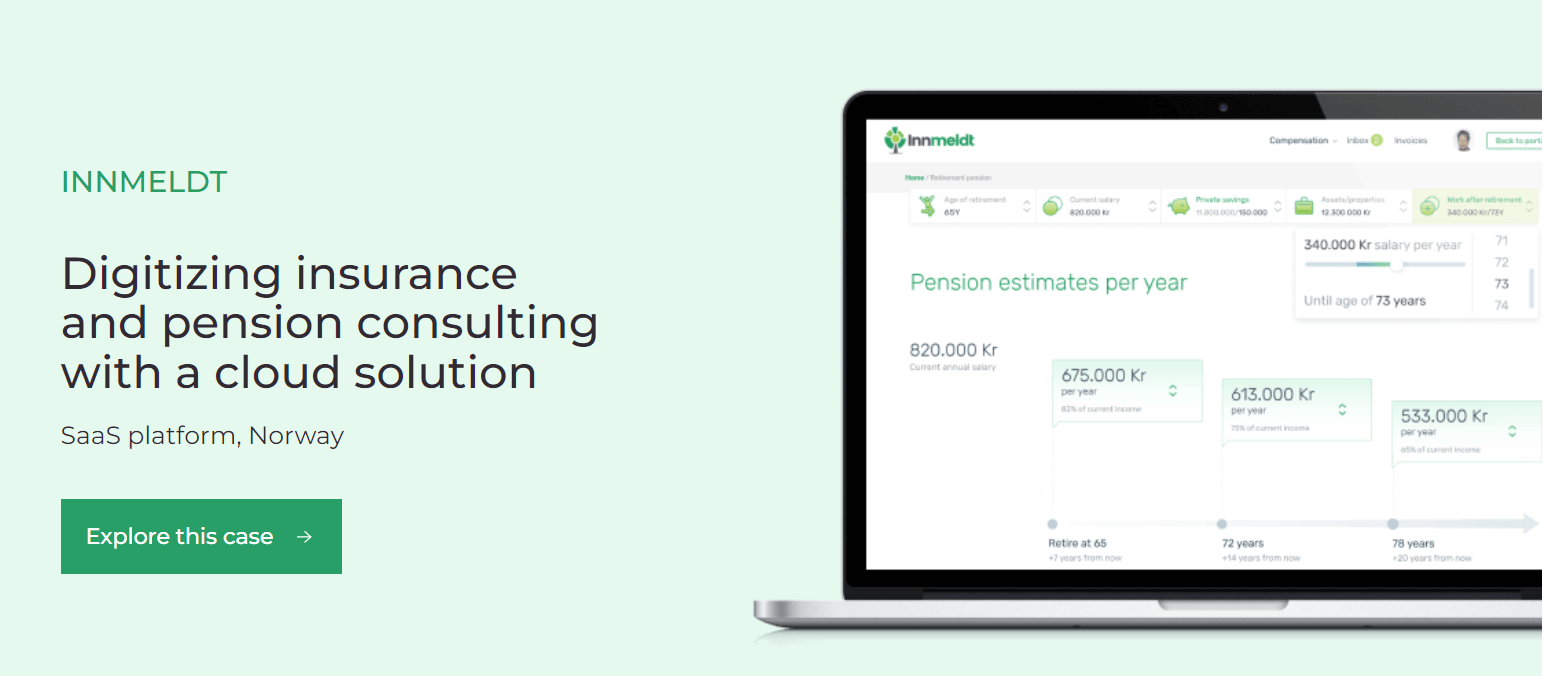 Bridge: MVP development for a recruitment startup
MindK developed a product that combines the functionality of an applicant tracking system and payroll software. Using the Scrum framework, our team spent only 12 weeks developing an MVP for this platform.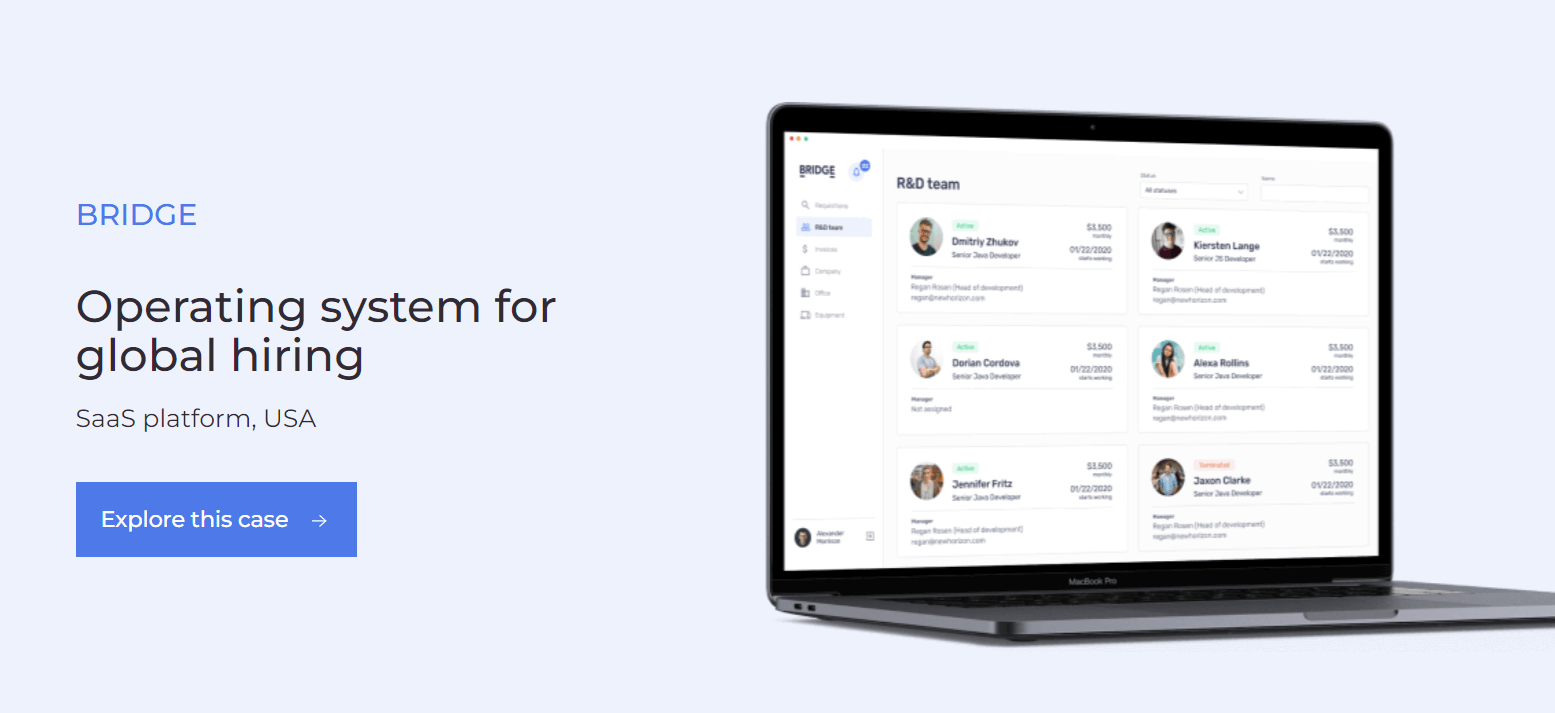 Ready to start product development with Agile?
Let us know the problem you want to solve, and we'll take it from there. Just fill the contact form and we'll organize a free consultation with our Agile development experts.