On 13 September 1955, the Australian government launched a design contest for what would become one of the most famous buildings in the world. Its winner, an acclaimed Danish architect Jørn Utzon, won the right to design the iconic Sydney Opera House.
The whole project was to be delivered in 4 years on a budget of AU $7 million.
In reality, it took over 14 years and AU $102 million to build the damn thing.
So, what went wrong this time?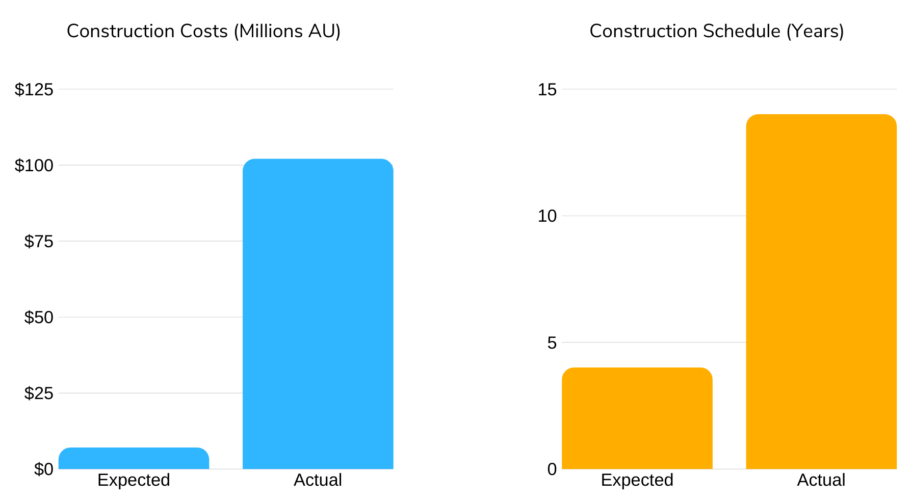 As it turns out, the people responsible for the Sydney Opera House neglected the basic principles of project management.
Lack of a dedicated project manager

A construction project can be anything, from a huge skyscraper to a tiny summer cottage. They all involve hundreds of little tasks that need to be planned, coordinated, and executed.
Overseeing all of these activities is a job for a highly-skilled professional with a thorough knowledge of the building process, excellent communication skills, and problem-solving abilities.
This professional is called a project manager (PM).
They might be tasked with managing finances, negotiate with clients and selecting subcontractors, minimizing risks, mediating conflicts, as well as communicating with stakeholders, construction workers, and regulatory agencies.
The Construction Management Association of America lists 120 typical responsibilities of a construction PM that can be divided into 7 groups:
Project planning;
Cost management;
Time management;
Quality management;
Contract administration;
Safety management; and
Team management.
Instead of having a single person to supervise the construction of the Sydney Opera House, Utzon was mostly focused on design. He was aided by a structural engineer, Ove Arup, and a ragtag team of mechanical, electrical, and HVAC subcontractors.
Each member of the team had their own goals and they often couldn't find common ground. Many construction project managers will find this situation familiar as they have to regularly manage a huge number of stakeholders.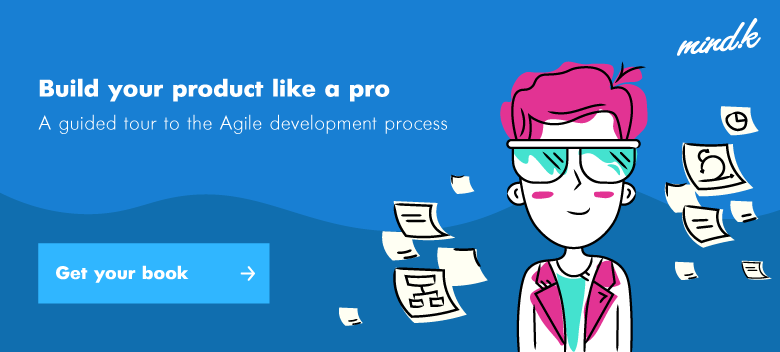 Time, scope, and budget mismanagement
Any project manager will tell you that the project's quality is constrained by three factors: scope (i.e. features), cost, and time.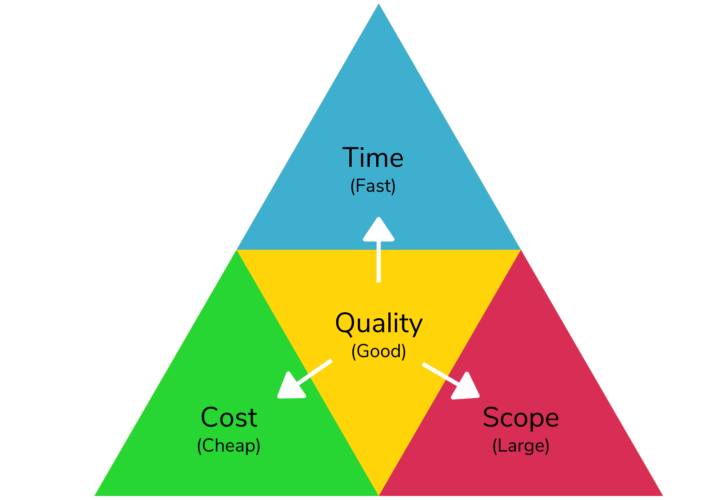 Due to complexity and the fast-paced nature of construction projects, they also have to deal with lots of variables, from engineering to architecture and city planning.
From the very beginning, the Australian government didn't provide clear requirements for the Opera House project. Its quality had to be astonishing to highlight Australia's technical capabilities and creative ambition.
Yet, the initial bid featured next to zero scope, cost, or time limitations. The contestants were only limited by their imaginations. In fact, Utzon's designs missed some critical details (it only included building plans and consultant reports).
Although the architect protested he didn't have complete specifications for the Opera House, the government insisted that construction begin.
The initial estimate was based on incomplete designs and site surveys (which later turned out to be off the mark).
The project was divided into 3 construction phases:
The podium;
Outer shells; and
Interiors and windows.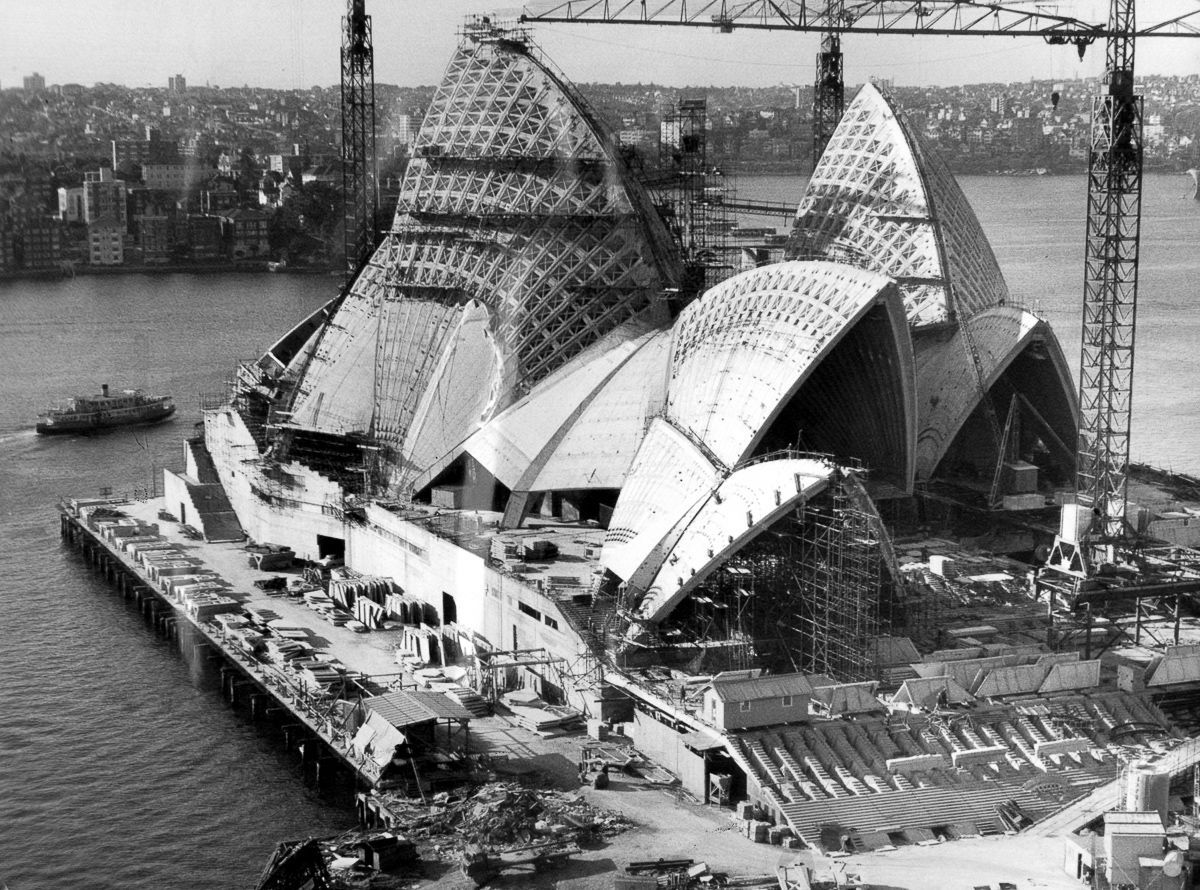 Source: Sydney Morning Herald/Fairfax Media/Getty Images
Almost from the first day on the site, the budget started growing uncontrollably with frequent amendment requests.
Many project managers will find this situation familiar as poorly defined goals and lack of change management can cause a serious scope creep which increases the budget and prolongs deadlines.
As a rule, the construction industry follows a classical approach to project management represented by the Waterfall methodology.
It divides the project into several distinct phases with their own milestones that can only begin after the previous phase is complete.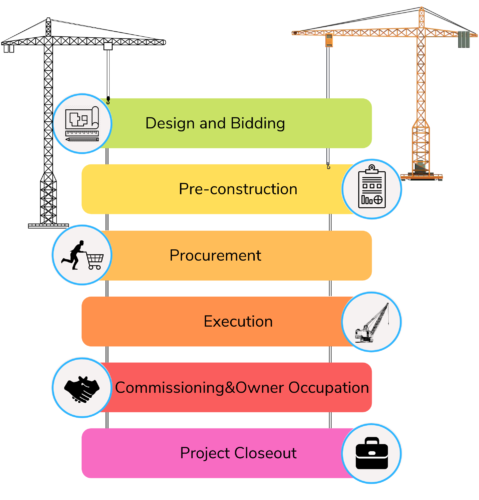 1. Design
At this stage, the owner will typically invite architects to come up with the best design for the future building. Often, they will also assign a project manager to assess the project feasibility and come up with the numerous requirements of quality, scope, timing, and budget.
2. Pre-construction
After a design is accepted, the owner will open the bidding process to contractors. To win, they must demonstrate they can deal with the safety requirements as well as provide enough engineering, labor, and material capabilities to finish the project.
The owner usually selects the contractor offering the lowest price, or a combination of the lowest price and best qualifications.
Once the contractor is selected, the owner assembles the project team (typically, a construction project manager, contract administrator that will aid the PM, a field engineer, and superintendent to oversee materials and equipment).
The team surveys the project site and conducts a feasibility study to understand if it's possible to complete the project under the contractual obligations.
Based on the design, the PM will select construction materials, create a budget, catalog the necessary equipment and refine the schematics to fit local building regulations.
At this stage, the PM will have to draft a number of documents.
Project management plan that establishes the scope, budget, and schedule for the project.
Scope statement that details the project goals, deliverables, and milestones.
Work breakdown structure (WBS) that divides the scope into manageable chunks.
Risk management plan to identify potential risks and prepare mitigative actions.
Communication plan that defines the main stakeholders and sets up the communication routines.

3. Procurement
At this stage, the contractor purchases all necessary equipment, resources, and materials needed to build the structure. While smaller companies can purchase a handful of materials from local construction stores, large corporations often have whole procurement departments that hire personnel and buy materials for dozens of projects simultaneously.
One of our clients needed a custom SaaS platform to help contractors and distributors procure the necessary materials, choose the best prices, and keep all project-related information in one place.
Harrison Publishing House has more than 107 years of experience in Plumbing, Mechanical, and HVAC industries and the largest database with 3+ million items.
Imagine you're a project manager who need to procure needs two hundred copper fittings. Unlike the people who worked on the Sydney Opera House, you can search through an online catalog using a number of advanced filters, generate Requests for Quotation, get quotes from suppliers, and order all necessary items.
You can track procurement statuses in real-time and view up-to-date information on a central dashboard.
As you can choose from over 600 vendors, you can save lots of money in the process.
According to estimations, CINX reduces annual material expenses by 3-5%.
And if the products you've ordered don't satisfy your requirements, you can file a refund without leaving the app.
What's more, CINX serves as a basic construction project management software. PMs can create projects, appoint responsible persons, create teams, and add contacts from the supplier side (which is helpful for large companies with hundreds of employees).
The construction management software keeps all project-related documentation in one place with invoicing and accounting systems integrations that allow processing transactions directly and free the sales team to focus on other value-added activities.
The system features extensive integration capabilities allowing project managers to connect their ERP systems, or import the 3D models of ordered materials into CAD tools like Autodesk.
Finally, the platform allows companies to create custom catalogs and define all price points (List, Estimate, Buy and Sell). Project managers can exchange important data with their team and supply chain partners.
The application features a submittal builder that allows the import of data from estimating or modeling software and create extensive submittal packages.
As a result, we streamlined procurement and connected manufacturers, distributors, and contractors in one convenient application.
4. Execution
Before the start of the project, the PM will typically organize a kickoff meeting with all subcontractors to discuss their roles on the project. After this, they can finally start working on the construction site. The project manager will often oversee day-to-day activities, assign resources, carry out project management plans, set up a payment schedule, and manage emerging risks.
They also have to monitor project KPIs, measure performance, and adjust the plan.
This phase also requires dealing with all stakeholders to ensure they're satisfied with the project. The project manager will have to organize lots of meetings and send regular reports.
5. Commissioning & owner occupancy
The final stretch of the project comes when the building is complete and needs to be handed over to the customer. The PM has to ensure all the requirements were met and provide clients with a warranty period.
6. Project Closeout
All the hard work is done and the customer is happy to occupy the building. All you have to do now is to run a post-mortem meeting with the team, discuss the lessons learned, write a project report, and archive documentation.
Stakeholder conflicts
Even before the Opera House podium was finished, the government committee started withholding funds.
The second phase saw the costs increase dramatically with the government suppressing the necessary changes. The lack of clear resource scheduling contributed to constant delays.
Seven years into construction, the workers still haven't completed the outer shells.
Many construction managers will recognize these issues. They have to deal with professionals from diverse backgrounds and mediate groups of stakeholders that can easily tear the project apart.
As construction projects involve huge safety hazards, risk management becomes a top priority for construction PMs. They have to prepare a thorough risk management plan backed by a contingency plan.
Frustrated with the lack of progress, Utzon left the project in 1966.
Thinking that the government will call him back once the new team fails, Utzon took all of his designs with him.
His role went to a committee of three Australian engineers who managed to finish the outer shells by the end of 1967. The final phase required new design plans and the project stretched another six years.
When the Sydney Opera House was finally opened in 1973, Utzon wasn't invited to the opening ceremony.
His name wasn't even mentioned during the event.
Wrapping up
The Sydney Opera House was a construction project management nightmare because of poorly defined requirements, stakeholder conflicts, and the lack of a dedicated project manager.
Even today, smart project management remains one of the cornerstones of a successful construction process. Those who oversee real estate development must balance dozens of variables and possess a diverse skillset. Fortunately, modern construction specialists can use a number of digital tools to make their life simpler.
Things like project planning/management software, Gantt charts, procurement tools, Kanban boards (task & workflow management), critical path analysis, document management, bidding software, 3D modeling and much more. Modern SaaS and mobile apps allow construction specialists to carry out their duties without leaving the building site.
Yet many companies have unique needs that are rarely met by readymade software. So if you're interested in building a custom solution for your business, don't hesitate to contact MindK and schedule a free consultation.