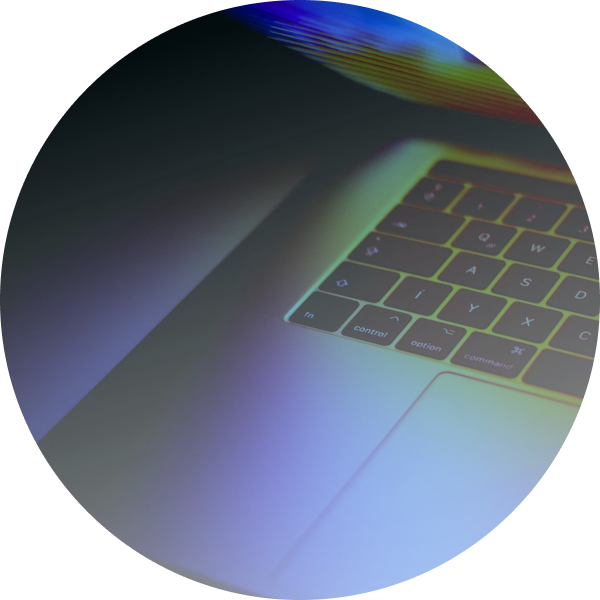 Hire Azure engineer
Do you require seasoned Azure experts to manage and improve your cloud infrastructure? Our team of Azure developers and engineers have the knowledge and abilities to make the most of the Microsoft Azure cloud.
Azure engineers
we provide
When hiring Azure engineers from us, you have access to a team of experts who can provide end-to-end Microsoft Azure development services.
What do you get with MindK?
Our team has a deep understanding of the Azure platform and its various components. They can help with everything from designing your Azure infrastructure to migrating your existing applications to Azure and optimizing your infrastructure for performance and cost-efficiency.
Exceptional professional skills

All developers and DevOps at MindK go through a strong selection process – just 4% of candidates have the skills to join MindK.

Time-proven internal resources

Hire Azure developers and DevOps that have been working at MindK for 5 years on average. Their expertise has been tested over time and multiple projects.

85% of the company – Senior and Middle engineers

We invest in attracting and growing strong Middle and Senior engineers thanks to a well-tuned hiring process and personal development plans.

Superb communication and soft skills

MindK clients highlight the client-first approach, attention to detail, and collaborativenes of our engineers. They are team players who can easily integrate into the client's team.

Security and IP protection

We're serious about your intellectual property, security, and user privacy. All our processes follow data privacy standards like GDPR and CCPA.

Agile product mindset

Our Azure developers and DevOps engineers are guided by the product mindset that focuses on delivering value to end-users. They understand how products are developed from concept to release.
Our tech stack
Azure outsourcing from MindK provides both developers and DevOps who have expertise with Azure cloud technology stack. They can work with you to choose the best tools and technologies for your specific needs.
Case studies
Here are some examples of how hiring our Azure DevOps engineers and developers brought value to the client's business. 
Setting up Infrastructure as a Code (IaC) with Azure staff augmentation services 

AI-powered spend management platform, Austria

Yokoy needed a DevOps engineer to help set up a DevOps and cloud division to support its transition from GCP to Azure. MindK presented several profiles. After the perfect match was found, our DevOps professional started working immediately. In just six months, he managed to re-create all the infrastructure, implement best practices, develop fully automated deployments, and transfer knowledge to our client's internal team.

Extending the client's DevSecOps team with Azure DevOps specialists

Telecommunication enterprise

Our client turned to MindK to hire a few Senior Azure DevSecOps engineers to extend their existing team. We filled the positions almost immediately. Our specialists are now working on creating an Azure-based infrastructure that will automatically set up an environment for projects powered by Big Data and Machine Learning for improved decision-making.
How it works
Employing Microsoft Azure engineers at MindK is easy. Just fill out the contact form, and our expert will get back to you to discuss the details of your project.
Talk to our Team Augmentation Advisor
Meet our CTO to discuss your technical requirements and sign a non-disclosure agreement (NDA) if needed.
01
Matching
We evaluate our in-house Azure engineers to ensure the best fit for your project.
02
Interviewing
We encourage you to run as many interview rounds as needed to hire the right talent for your project.
03
Onboarding
Once the hiring process is complete, our Azure engineers start working on your project right away.
04
Continuous improvement
We collect your feedback to improve our processes in the future.
05
What
our
clients
say
Fintech Firm

Head of Talent Acquisition, Yokoy
Switzerland

There were no issues whatsoever

We're a FinTech Scale-up from Switzerland, with over 250 employees operating in Europe. We shortlisted a few vendors, however, MindKs approach was very fast, very professional and we received the exact right profiles that we were looking for. The workflow was very effective, the communication went very well and all deadlines were met.

Riccardo Pessina

Head of Operations, Bitrock Srl
Italy

One of the best
partners we had

MindK provided two senior DevOps engineers to assist in the client's project. We collaborate with various partners but MindK is one of the best in terms of the quality of the profile proposed and time to market. I appreciated the time to market in replying to our requests and the quality and skill of the resources proposed.

Ida Groth

Senior Product Manager, Building Materials Company
Norway

Responsibility
and proactiveness

«It's so comforting to know that they see the whole picture and take full responsibility. It's made all of the difference. I was most impressed with their proactiveness.»
Transparent and predictable pricing
With MindK, you get a dependable fixed-price model with monthly payments per Azure DevOps engineer or Azure developer and no additional fees.
No project management fee
How we differ
Finding skilled Azure engineers within your local area can be challenging. Working with freelancers who drop out mid-project can be frustrating. MindK, as a Microsoft Azure outsourcing company, understands these challenges and strives to make our Microsoft Azure developer services as stress-free as possible.
Traditional outstaffing companies
Internal pool of strong Middle and Senior DevOps engineers available
Product mindset and practical experience in end-to-end development process
Technical excellence thanks to mentorships and internal training
High security and IP protection
Build your dedicated team with MindK
Looking to extend your team with more expertise? We have all the skills you need to complete the project.
Hire a top Azure engineer now