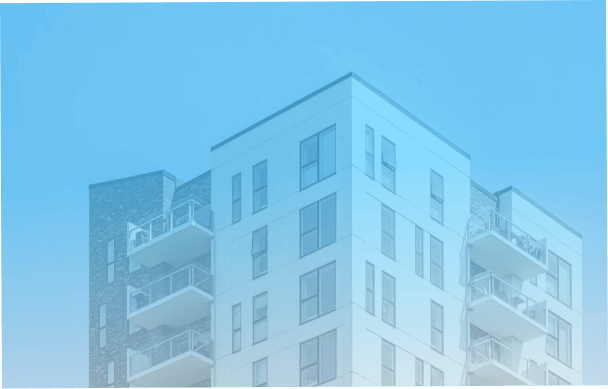 Real Estate Software Development Services
Looking for a real estate software development company with relevant expertise? At MindK, we've built a number of projects that help companies in the real estate and construction industries digitalize their operations and serve their customers better.
Software development real estate – improve efficiency, speed up your workflow, stay organized
In real estate and construction, you need software to automate marketing, sales, HR, production, management, and more. Off-the-shelf apps may help you address some issues. But most often, they end up introducing more problems. With our real estate software development, you get a tailored solution that addresses your unique challenges, like some of these below:
Property management
Develop property management software that provides tools to track leases, manage residents, streamline home maintenance tasks, collect rent, manage finances, store and share documents, and more.
Property buying and selling
Build your own marketplace that connects property owners, real estate agents, and home buyers. We can help you build a website or an app that provides home search and listings of properties for sale and for rent.
Real estate crowdfunding
Make it possible for individuals and companies to raise capital for real estate projects. We can incorporate a vetting system to make sure any deals offered on your crowdfunding platform have been rigorously evaluated.
Vendor management
Build a vendor management system to help property and apartment managers pick the right vendors, control spend, and get better visibility into their vendors' performance and deliverables.
Real estate valuation
Develop tools that make it easy to estimate the value of properties. We can integrate machine learning algorithms that learn from statistical data and consider location, size, and a number of rooms to accurately price the property.
Third-party integrations
Improve efficiency by integrating back-office systems with your real estate software. We have a lot of experience connecting accounting, sales, compliance management, and ERP systems with custom software.
Real estate is a legacy industry. But you can change that
Here are some benefits you get from building real estate software with MindK.
Intuitive user interface
Custom workflows
Advanced analytics and reporting
Data security and compliance
High performance
Responsive on mobile
Continuous delivery and automation
Integrations with other systems
Selected case studies
Look at our key showcases of the systems we've built for our clients in the real estate and construction industries.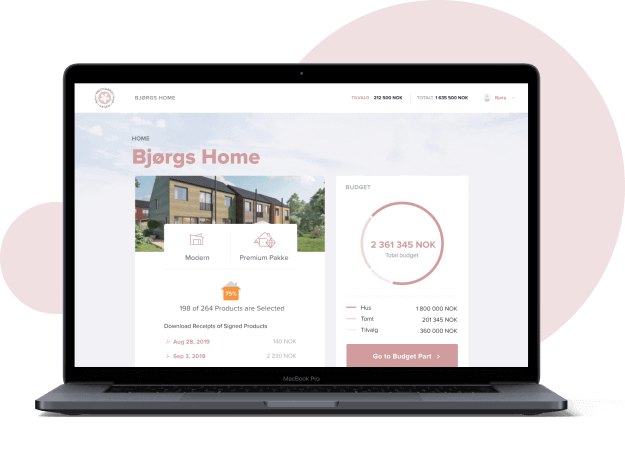 Digitalizing the homebuilding process
How do you streamline order management in construction?
The challenge
Mestergruppen is one of Norway's largest players in the building materials industry. Real estate development is one of their business areas. Mestergruppen builds around 3,500 new houses a year. They needed a convenient system to digitalize their order management process.
The solution
We helped Mestergruppen develop software that allows their customers to place an order, select building materials, and equipment, and send orders to suppliers. It integrates with Salesforce, Cloudinary, and BankID, and combines order management and reporting functionality.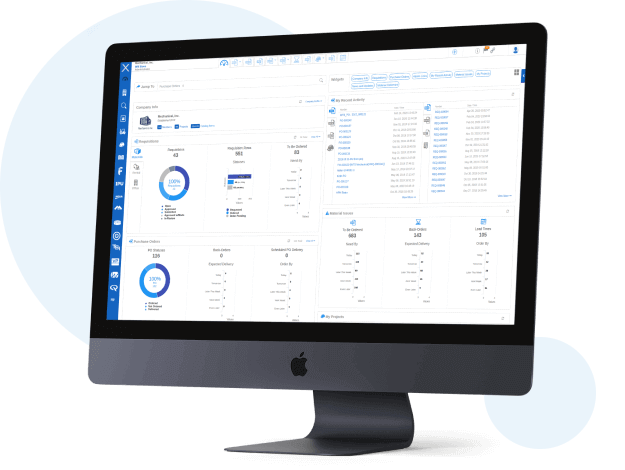 Developing a SaaS platform for the construction industry
How do you manage the entire supply chain in construction?
The challenge
Harrison Publishing House is the pricing and product information provider for the HVAC, Plumbing, and Mechanical Trades. To carry their company forward, they needed to digitalize hundreds of catalogs from manufacturers and synchronize all construction project participants on one platform.
The solution
We built CINX, a complex cloud-based system where construction companies can manage their employees and clients, store catalogs of material content, transfer data from other systems, and fulfill orders. It offers more than 20 integrations including Autodesk and Quickbooks and can process over 25 million items with related content from companies' private catalogs.
Simplifying supply procurement process for property managers
How do you pick the right vendors and save money on orders?
The challenge
Terra Financial Solutions is a New York-based company that provides financial services to property managers. They discovered that their clients often struggle when it comes to buying supplies for their properties. The prices for appliances differ depending on the vendor and there is no easy way to manage the purchasing process.
The solution
Our team built an online marketplace where property managers can find everything they need, from appliances to electrical supplies. They can compare prices from multiple vendors, make orders, track shipping, and control spending. With a bidding feature, property managers can set up an auction for their order and let suppliers compete for the lowest price.
It is my pleasure to highly recommend MindK for any web development project...The team possessed the coding skills required, worked well in an agile environment, effectively interacted with our internal data developers, and most importantly took an active interest in the project. MindK takes pride in and responsibility for their work. I continue to count on them for our ongoing web and mobile app development.
David McPhaul
President of Harrison Publishing House
Why MindK
Experts in real estate software development
01
Deep understanding of MLS and real estate operations
02
End-to-end product development expertise
03
Hand-on experience with third-party systems used in real estate
04
Develop your software with MindK
Let us know about your challenges and we'll
help you resolve them.