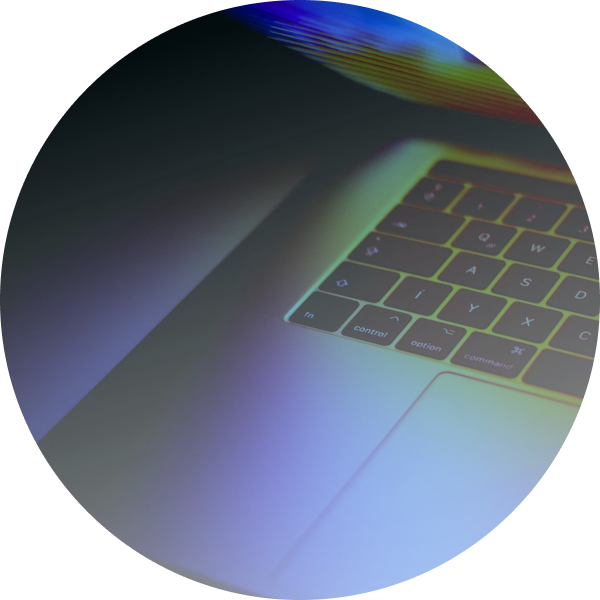 Hire QA Engineers
Hire experienced QA engineers or build a dedicated team to work remotely on your project. Our homegrown specialists can handle all types of testing, both manual and automated.
Our talent at your fingertips
Over 13 years on the market, we've grown a team of QA experts that helped hundreds of companies like yours save costs and improve software quality.
Excellent hard skills

Our hiring standards are extremely high. Only 4 in 100 QA engineers have enough knowledge and skills to join the MindK team.

Best homegrown talent

We invest in people. Each of our QA engineers has grown in-house, working 5 years on average under the guidance of experienced mentors and Tech Leads.

All types of testing

Go beyond simple quality control with a reliable QA strategy; test automation; performance, integration, UI/UX, and other types of testing.

End-to-end project experience

Hire QA engineers with holistic experience – they've succeeded on multiple projects, working from earliest stages to post-release maintenance.

Agile experience & product mindset

Hire Agile QA engineers that have full responsibility for a project and understand its various aspects, from requirements analysis to usability.

Superb communicators & team players

MindK clients highlight our testers' proactiveness, attention to detail, and willingness to help. They can easily fit in any team.
Case studies
Check out some of the latest success stories from our Quality Assurance experts.
Providing a QA team for a full continuous testing cycle

Custom CRM and community management software (Norway)

AlreadyOn built a complex cloud-based solution for managing members in various organizations. MindK helped them hire a QA team to analyze the domain and prepare a testing strategy. 

2 QA/TA engineers provided in less than 2 weeks.

Test documentation to help with regression testing. 

New TA framework created to support future updates. 

Higher code quality and customer satisfaction with API and UI tests.

Hiring a QA expert to implement a TA framework & CI process

Intelligent ad campaign management software (USA)

Converze Media hired our software tester to improve the QA process for the first of its kind ad analytical tool. 

1 in-house expert provided to select the most appropriate tools and prepare relevant test cases. 

Automation framework Continuous Integration process created from scratch. 

Won the time to develop API tests in Postman to improve code quality and stability.

Providing a Senior QA Engineer to enforce the quality process 

SaaS web platform (Norway)

CEMAsys.com AS is a leading corporate social responsibility (CSR) consulting company, Their solution has comprehensive data and company management functionality with powerful analytics and reporting. 

A Senior QA engineer involved in a sprint-based development for a complex SaaS product.

Test documentation & process developed to support fast and effective system state assessment

Sped up time-to-market and reduced defects with a well-thought-out, quality process.
Hire QA testers in 5 steps
Hire manual and automation testers in under 14 days. Forget about talking to recruiters and HR generalists – we only involve our tech experts to find the best match for your needs.
Meet our Team Augmentation Advisor
Discuss your tech needs and business goals during a quick call with experts (protected by NDA).
01
Review the CV
We'll evaluate our homegrown QA engineers to send the most fitting CVs for your needs (1-2 days).
02
Run interviews
Use your regular hiring process with as many interviews and test assignments as needed.
03
Onboard the QA engineer
In 14 days or less, our engineers will be ready to start work using your tools and best practices.
04
Get continuous improvements
A dedicated account manager will keep gathering your feedback to introduce improvements.
05
What
our
clients
say
Zaheer Mohiuddin

Co-Founder, Levels.fyi
USA

Not your typical outsourcing
shop

«The quality of work and the interactions with the team felt akin to anyone that I've worked within the Bay Area in technology. MindK's expertise is for real and the bar is high. This isn't your typical outsourcing shop, MindK has top-notch engineers and PMs.»

Your browser doesn't support HTML5 video. Here's a link to download the video.

Alexander Radchenko

CEO, Radenia AG,
Switzerland

Transparency and focus
on business value

«I've been working with multiple IT services providers for more than two decades and what sets MindK team apart is transparency, focus on business value and quality of the services provided.»

Jesse Raccio

CTO, The Game Band
USA

The team is always there to dig in and help

I'm happy with MindK's agility, which relates to their communication. If we need to pivot on something, they're ready to go in a different direction, and it doesn't take a lot of energy to move that ship. The team is always there to dig in and help us out when we need to understand anything. Overall, they're really supportive.

Jens Christian Bang

CEO, Already On
Norway

MindK always finds a solution

«We've been successfully cooperating with MindK since 2010. What we were impressed with about people at MindK during all years of partnership — they never give up. We're not worried, as we know that MindK always finds a solution.»

Ida Groth

Senior Product Manager, Building Materials Company
Norway

Responsibility
and proactiveness

«It's so comforting to know that they see the whole picture and take full responsibility. It's made all of the difference. I was most impressed with their proactiveness.»
Transparent pricing
Sign a predictable fixed-price contract. Pay monthly per QA engineer you hire. Forget about annoying hidden charges.
No project management fee
How we differ
Unlike most QA outsourcing companies on the market, we don't operate as a staffing agency. MindK is an engineering studio that offers homegrown specialists of the highest quality.
Traditional outstaffing companies
Homegrown Middle and Senior engineers for your needs
Technical excellence thanks to internal training and mentorships
Product mindset and practical experience with Agile teams
High security and IP protection
We invest
in people's
growth
With MindK's staffing support, you get to work with
our in-house employees who have passed our internal
training programs and helped develop dozens of
software projects. They are mentored and guided by
our technical leads to ensure high performance and
quality delivery.
Developer mentorship program
To help them grow, each engineer at MindK has a personal mentor, selected for exceptional knowledge, experience, and soft skills.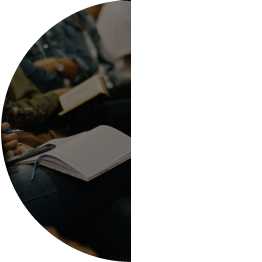 Individual skill development roadmaps created together with a mentor.
New responsibilities as engineers grow in skills.
Monthly reviews of progress and challenges.
Internal training and tech talks
We help developers learn and acquire new skills by sharing knowledge.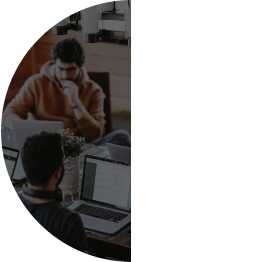 15 internal workshops a year on average.
Open workshops to share knowledge and promote charitable causes.
2-3 annual hackathons with challenging problems.
Company-wide knowledge base and chats for sharing use cases.
Technical leadership
Experienced Tech Leads oversee the team performance and code quality for developers during their career until they become Senior developers.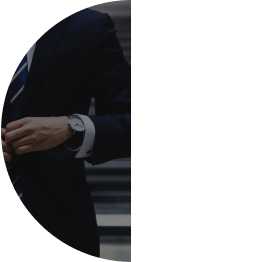 Carry responsibility for the release of all features.
Help break down the tasks for faster implementation.
Consult team members during the Sprint planning.
Ensure a consistent code style across the project.
Local IT events
To attract the best talent, we host & organize regular community events: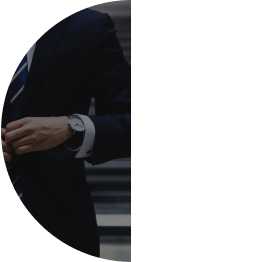 Annual UP2IT conference to discuss the latest tech trends with 400+ attendants and 30+ speakers.
Annual courses for developers, Project Managers, and DevOps engineers.
Monthly tech discussions & networking meetups for developers, QAs, PMs, DevOps, and designers.
Annual student olympiads to bring up the next generation of programmers.
Build your dedicated team with MindK
Rapidly scaling your team can be a challenge. With MindK, you can quickly build an entire team of pre-vetted specialists that have been working together on many projects.
Hire battle-tested QA engineers
Tell us about your staffing needs
Frequently Asked Questions
When should you hire a QA engineer?

You should consider hiring a QA consultant when you are in the development phase of a software project. This can ensure that quality is built into the software from the very beginning.

It's also important to hire a QA team when developing a mission-critical software that will be used by a large number of users. A good tester can confirm that the software is reliable by identifying any bugs before users suffer from poor quality.

Lastly, a QA engineer with experience in test automation can set up and maintain automated test scripts to save time and resources in the long run.

What does a QA engineer do?

QA engineers ensure that software is of high quality, reliable, easy to use, and meets required specifications. They design and implement test plans, test cases, and scripts to find any defects before the release.

QA engineers also work closely with developers, project managers, and other stakeholders. They may be responsible for creating and maintaining documentation, such as test plans, bug reports, and release notes. 

What is the cost of hiring a QA engineer?

The cost of hiring a QA engineer is influenced by various factors such as the level of experience, education, engineer's location, and skill set. For example, the hourly rate for manual testers in the US can range between $19 to $50/hour. Meanwhile, Senior test automation engineers can earn as much as $70/hour.

If you want to hire offshore QA testing engineers, you can contact a software testing company like MindK. The cost of engagement will depend on factors like the vendor's location, size, and type of partnership. So it's always a good idea to request their rates during the first contact.

Can your QA engineers join or take over a project in progress?

Absolutely! Our experts can seamlessly integrate into an ongoing project.

Can you provide testing services for multiple platforms, such as web, mobile, and desktop?

With MindK, you can hire web and mobile QA engineers that have extensive experience with multi-platform web/SaaS and mobile iOS/Android applications. 

How quickly can your QA specialists begin working on my project?

The process typically takes around 2 weeks from initial contact to the start of work. In rare cases, MindK can assist you in finding the right specialist through our talent network, which may take up to 4 weeks.

Can I switch out your QA engineer for another specialist?

If necessary, you can easily swap our software tester for another engineer. You can specify your preferred level of experience, skill set, and location so that we could better match your needs.

Do you have a minimum contract term?

The minimum term can vary between 3 and 6 months when hiring our expert QA engineers.

How do you ensure your QA engineers have good English and soft skills?

First of all, we've implemented a rigorous pre-vetting process to ensure all candidates have good English and soft skills. Our Node.js developers work daily on international projects, participate in Sprint plannings with clients and demo the projects to stakeholders, along with regular English lessons. This helps grow their soft skills.

We cultivate four key values:

Get things done.

We take initiative to offer solutions instead of passively complaining about problems.

Self-management

. We don't hire a boss or two for each project. Our engineers kick themselves up every day to do the job because they know how and why. 

Relentless strive for self-realization

. Each Mindkicker strives to become a professional in their field on their own initiative, not because they are forced.

Positive thinking

. Life is all about overcoming challenges and obstacles. A positive attitude helps us solve problems without dwelling on them.

Can you give references or case studies of past projects you've worked on?

How do you stay up-to-date on the latest testing technologies and methodologies?

Each QA engineer at MindK has a personal skill development plan. It is designed specifically to address their strengths and weaknesses. We also have regular tech discussions, organize local IT events, and attend industry conferences. 

Can you provide ongoing maintenance and support for the software after it has been released?