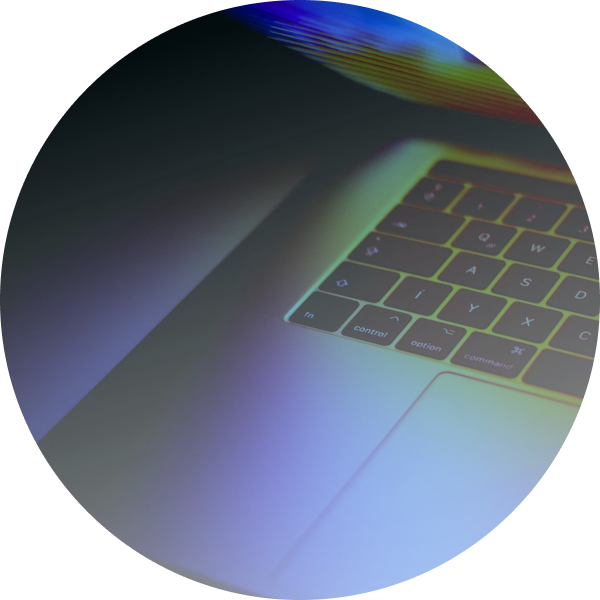 Hire AWS engineer
Are you in need of experienced engineers to help manage and optimize your cloud infrastructure? Our team of AWS-certified developers and experienced DevOps have the knowledge and skills to help your organization fully leverage the power of AWS.
AWS engineers
we provide
We offer AWS engineers with extensive experience and expertise in designing,
deploying, and managing applications and services
on the Amazon Web Services (AWS) cloud platform.
What do you get with MindK?
Our AWS developers and DevOps engineers design and implement a cost-effective and highly available infrastructure on Amazon. Their expertise in AWS services such as EC2, S3, and RDS, combined with a deep understanding of networking and security, allows them to deliver solutions that meet the most demanding requirements.
Exceptional professional skills

All developers and DevOps at MindK go through a strong selection process – just 4% of candidates have the skills to join MindK.

Certified AWS developers

AWS Developer Associate certification ensures that our developers provide the highest level of expertise when it comes to AWS.

80% of the company – Senior and Middle engineers

We invest in attracting and growing up strong Middle and Senior engineers thanks to a strong hiring process and personal development plans.

Superb communication and soft skills

MindK clients highlight the client-first approach, attention to detail, and collaborativeness of our engineers. They are team players who can easily integrate into the client's team.

Time-proven internal resources

Hire AWS developers and DevOps that have been working at MindK for five years on average. Their expertise has been tested over time and multiple projects.

Agile product mindset

Our AWS developers and DevOps engineers are guided by the product mindset that focuses on delivering value to end-users. They understand how products are developed from concept to release.
Our tech stack
In order to effectively manage and deploy applications on the AWS, our engineers have a solid understanding of the cutting-edge AWS technologies.
Case studies
Here are some examples of how hiring our AWS DevOps engineers and developers brought value to the client's business.
Augmenting the external team with DevOps and AngularJS expertise to speed up the development process

AISEMO – An intelligent solution for the injection molding industry, Austria

AISEMO, a company that provides multiple AI-driven solutions for monitoring the injection molding production, hired an experienced AngularJS developer and a DevOps engineer at MindK. With our DevOps engineer's help, AISEMO automated all processes to maintain the infrastructure and support constant AI algorithm upgrades.

Helping the client to reduce IT infrastructure costs and improve scalability by our team of DevOps engineers

The reputation management company (USA)

We helped our client migrate their monolithic application to microservices, set up containerization, and automate their CI/CD pipeline. Infrastructure optimization allowed the company to reduce its monthly infrastructure bill by $14,000.
How it works
Employing AWS engineers at MindK is easy. Just fill out the contact form and our expert will get back to you in a few hours to discuss the details of your project.
Talk to our Team Augmentation Advisor
Meet our CTO to discuss your technical requirements and sign a non-disclosure agreement (NDA) if needed.
01
Matching
We evaluate our in-house AWS engineers to ensure the best fit for your project.
02
Interviewing
We encourage you to run as many interview rounds as needed to hire the right talent for your project.
03
Onboarding
Once the hiring process is complete, our AWS engineers will start working on your project right away.
04
Continuous improvement
We will collect your feedback to improve our processes in the future.
05
What
our
clients
say
Riccardo Pessina

Head of Operations, Bitrock Srl
Italy

One of the best
partners we had

MindK provides DevOps support for an IT company. They've provided two senior DevOps engineers to assist in the client's project. We collaborate with various partners but MindK is one of the best in terms of the quality of the profile proposed and time to market. I appreciated the time to market in replying to our requests and the quality and skill of the resources proposed.

Ida Groth

Senior Product Manager, Building Materials Company
Norway

Responsibility
and proactiveness

«It's so comforting to know that they see the whole picture and take full responsibility. It's made all of the difference. I was most impressed with their proactiveness.»

Yokoy

Talent Acquisition Expert, Yokoy
Switzerland

The workflow was very effective

«The cloud migration project could be accelerated and we were able to focus on other topics within DevOps and Cloud. The workflow was very effective, the communication went very well and all deadlines were met. There were no issues whatsoever at any time. Their pace, level of service, and quality aren't always easy to find amongst vendors.»

Zaheer Mohiuddin

Co-Founder, Levels.fyi
USA

Not your typical outsourcing
shop

«The quality of work and the interactions with the team felt akin to anyone that I've worked within the Bay Area in technology. MindK's expertise is for real and the bar is high. This isn't your typical outsourcing shop, MindK has top-notch engineers and PMs.»

Philip Yancey

Partner at Converze Media,
USA

A reliable partner

«I appreciate how MindK was able to build such a platform from conference calls, emails and basically a wish list of what our company wanted and needed automated to make Converze a more efficient and effective player in our space.»

Jordan Crone

Chief Experience Officer, Melody
USA

Smooth
communication flow

«Our project has been going smoother than I could have imagined... It's the first time I've worked with a dev team a distance away that didn't have major (or any, for that matter) hiccups or have things lost in communication. I wish we could snatch them and make them a part of our team.»

Jesse Raccio

CTO, The Game Band
USA

The team is always there to dig in and help

I'm happy with MindK's agility, which relates to their communication. If we need to pivot on something, they're ready to go in a different direction, and it doesn't take a lot of energy to move that ship. The team is always there to dig in and help us out when we need to understand anything. Overall, they're really supportive.

Al Hariri

Co-Founder, Vitagene
USA

Results-oriented and
outcome-driven

«I can tell you confidently that they are different from your regular agency that just wants to charge as much money for their work as they can get away with. MindK is completely results-oriented and outcome-driven.»
Transparent and predictable pricing
With MindK, you get a dependable fixed-price model with monthly payments per DevOps engineer and no additional fees.
no project management fee
How we differ
Finding skilled AWS engineers within your local area can be a challenge, and working with freelancers who drop out mid-project can be frustrating. At MindK, we understand these challenges, and strive to make AWS DevOps outsourcing services as stress-free as possible.
Traditional outstaffing companies
Internal pool of strong Middle and Senior DevOps engineers available
Product mindset and practical experience in end-to-end development process
Technical excellence thanks to mentorships and internal training
High security and IP protection
Build your dedicated team with MindK
Looking to extend your team with more expertise? We have all the skills you need to complete the project.
Hire a top AWS engineer at MindK
Hire a top-notch AWS engineer today and take your cloud infrastructure to the next level.
Contact us now and let's get started!
Frequently asked questions
How much does it cost to hire AWS DevOps engineers?

The cost to hire an AWS cloud engineer varies widely depending on a number of factors, including the engineer's level of experience, location, and the specific skills and qualifications required for the role.

If you're working with an agency, the cost to hire an AWS engineer can range anywhere from $80 to $250 per hour, or even more depending on the level of expertise and experience required.

If you're hiring an AWS engineer as a full-time employee, the cost can also vary widely depending on location, the specific skills and experience required, and the benefits and perks offered by the company. According to Glassdoor, the average salary for an AWS Engineer in the United States is around $121,000 per year.

It's worth noting that these are just estimates, and the actual cost of hiring an AWS engineer will depend on your specific needs and the market conditions in your area. It's always a good idea to gather quotes from multiple sources and compare costs before making a decision.

What does an AWS engineer do?

An AWS (Amazon Web Services) engineer is responsible for designing, building, and maintaining the infrastructure and applications that run on the AWS platform. The specific responsibilities of an Amazon AWS DevOps may vary, but they typically include:

Designing and implementing scalable and highly available AWS infrastructure. This includes designing and configuring virtual networks, compute instances, storage, and databases to meet the needs of the organization's applications.

AWS DevOps consultants

at MindK can also consult you regarding cloud infrastructure setup. 

Managing and automating the deployment of applications. This includes using tools such as AWS Elastic Beanstalk, AWS CodeDeploy, and AWS CodePipeline to automate the deployment of applications to the AWS infrastructure.

Monitoring and troubleshooting the AWS environment. This includes using AWS CloudWatch, AWS Config, and other monitoring tools to identify and resolve issues with the infrastructure and applications.

Managing and securing the AWS environment. This includes implementing security best practices, such as using security groups and network ACLs to control access to the infrastructure, and using AWS Identity and Access Management (IAM) to manage user access to the AWS environment.

Cost optimization

. This includes monitoring and controlling costs associated with the AWS environment, such as using reserved instances and auto-scaling groups to reduce costs.

Collaboration. AWS engineers often work closely with other members of the team, such as developers, system administrators, and IT operations. They ensure that the infrastructure and applications are meeting the organization's needs.

Continuous improvement. AWS engineers are expected to stay current with the AWS services and best practices. They continuously improve the infrastructure and processes to meet the changing needs of the organization.

Overall, AWS engineers play a critical role in designing, building, and maintaining the infrastructure and applications that drive an organization's business. They are responsible for ensuring the availability, scalability, and security of the AWS environment.

How do you handle differences in time zones?

At MindK, our AWS engineers are experienced in working on global projects. To ensure smooth collaboration despite time zone differences, we leverage the "golden hours" –the overlapping period when one team is starting their workday, and the other is still in the office. Additionally, we can assist you in hiring a nearshore DevOps developer for added convenience. This allows for seamless communication and collaboration, ensuring that your project is completed on time and to the highest standard.