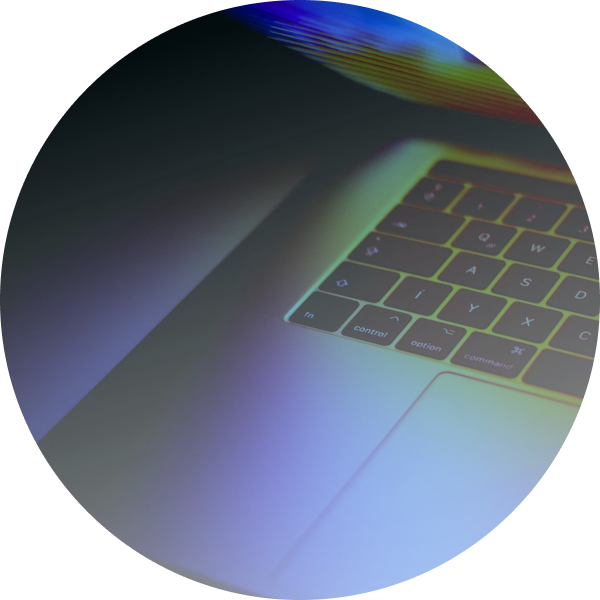 Hire Kubernetes Experts
Hire battle-tested Kubernetes experts to consult, implement, and scale massive K8s clusters for your organization. Double your hiring speed and save costs with our battle-tested specialists.
In-house talent ready for hire
Over 13 years on the market, MindK has helped dozens of companies like yours scale in the cloud. We can help you implement logical Infrastructure as Code; set up relevant monitoring and false-positive alerting; realize the GitOps approach in large teams; and more.
Excellent hard skills

Only 4 in 100 qualified candidates have what it takes to join the MindK team and maintain a perfect track record on our projects.

Best homegrown talent

Hire Kubernetes experts that have been working at MindK for 5 years on average, growing their skills with personal training roadmaps.

85% Middle and Senior engineers

MindK attracts and trains the best talent with strong hiring processes, regular IT events, and personal mentorship programs.

Superb communicators & team players

Our Kubernetes experts can fit with any team – they have practical experience with both startup and large enterprise projects.

Agile product mindset

Our engineers work daily in cross-functional teams and understand the whole product development process – from concept to release.

Security and IP protection

We're serious about your intellectual property, security, and user privacy. All our processes follow data privacy standards like GDPR and CCPA.
A wide range of skills for your needs
Our Kubernetes experts succeded on a wide range of projects, technologies, architectures, and engineering approaches.
Case studies
Check out some of the projects by our remote Kubernetes developers and consultants.
Orchestrating a large number of microservices

Membership management system (Norway)

The client needed a centralized way to manage a large number of services with dynamic loads and a growing user base.

Migrated the project to Kubernetes cluster on AWS.
Implemented Infrastructure as Code.
With the GitOps approach, the team can now easily update the application and see the entire history of changes.

Migrating to microservices and Infrastructure as Code

Reputation management company (USA)

An industry leader with over $200M in funding hired our Kubernetes expert to help with a microservice migration. The massive SaaS app had components that acted as separate services on a large number of virtual machines.

Streamlined the release process, making it less risky. 

Implemented Infrastructure as Code to simplify the onboarding of new engineers.
Hire Kubernetes experts in 5 steps
Hire highly skilled Kubernetes developers in 14 days or less. Communicate with experts – our CTO and Head of DevOps – no HR generalists or recruiters involved.
Talk to our CTO & Team Augmentation Advisor
Share your requirements and preferences with our experts. You can sign an NDA to protect your IP.
01
Review the CVs
Get the select CVs in 1-2 days as we assess our in-house specialists to ensure the perfect fit.
02
Run interviews
Use your preferred hiring process – run as many interviews and tests as needed to hire the right talent.
03
Onboard the specialist
Our specialists will start working on your project ASAP, adopting your preferred tools and approaches.
04
Enjoy continuous improvements
Get a dedicated account manager to collect your feedback and continuously improve our processes.
05
What
our
clients
say
Riccardo Pessina

Head of Operations, Bitrock Srl
Italy

One of the best
partners we had

MindK provided two senior DevOps engineers to assist in the client's project. We collaborate with various partners but MindK is one of the best in terms of the quality of the profile proposed and time to market. I appreciated the time to market in replying to our requests and the quality and skill of the resources proposed.

Yokoy

Talent Acquisition Expert, Yokoy
Switzerland

The workflow was very effective

«The cloud migration project could be accelerated and we were able to focus on other topics within DevOps and Cloud. The workflow was very effective, the communication went very well and all deadlines were met. There were no issues whatsoever at any time. Their pace, level of service, and quality aren't always easy to find amongst vendors.»

Ida Groth

Senior Product Manager, Building Materials Company
Norway

Responsibility
and proactiveness

«It's so comforting to know that they see the whole picture and take full responsibility. It's made all of the difference. I was most impressed with their proactiveness.»

Jordan Crone

Chief Experience Officer, Melody
USA

Smooth
communication flow

«Our project has been going smoother than I could have imagined... It's the first time I've worked with a dev team a distance away that didn't have major (or any, for that matter) hiccups or have things lost in communication. I wish we could snatch them and make them a part of our team.»

Zaheer Mohiuddin

Co-Founder, Levels.fyi
USA

Not your typical outsourcing
shop

«The quality of work and the interactions with the team felt akin to anyone that I've worked within the Bay Area in technology. MindK's expertise is for real and the bar is high. This isn't your typical outsourcing shop, MindK has top-notch engineers and PMs.»

Philip Yancey

Partner at Converze Media,
USA

A reliable partner

«I appreciate how MindK was able to build such a platform from conference calls, emails and basically a wish list of what our company wanted and needed automated to make Converze a more efficient and effective player in our space.»

Per Otto Larsen

Head of CSR Services, CEMAsys.com
Norway

High level of detail
and thoughtfulness

«The level of detail and thoughtfulness of what they deliver is so good, that a simple explanation of the next idea serves as the basis for them to take it and turn into reality. MindK's support allows us to focus on core business, product growth and our customers' needs.»
We invest
in people's
growth
With MindK's staffing support, you get to work with
our in-house employees who have passed our internal
training programs and helped develop dozens of
software projects. They are mentored and guided by
our technical leads to ensure high performance and
quality delivery.
Developer mentorship program
To help them grow, each engineer at MindK has a personal mentor, selected for exceptional knowledge, experience, and soft skills.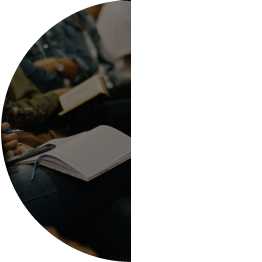 Individual skill development roadmaps created together with a mentor.
New responsibilities as engineers grow in skills.
Monthly reviews of progress and challenges.
Internal training and tech talks
We help developers learn and acquire new skills by sharing knowledge.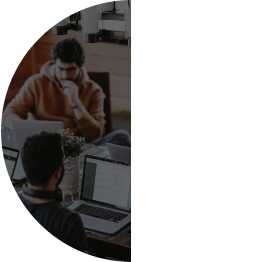 15 internal workshops a year on average.
Open workshops to share knowledge and promote charitable causes.
2-3 annual hackathons with challenging problems.
Company-wide knowledge base and chats for sharing use cases.
Technical leadership
Experienced Tech Leads oversee the team performance and code quality for developers during their career until they become Senior developers.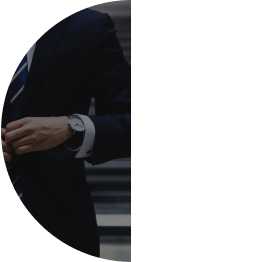 Carry responsibility for the release of all features.
Help break down the tasks for faster implementation.
Consult team members during the Sprint planning.
Ensure a consistent code style across the project.
Local IT events
To attract the best talent, we host & organize regular community events: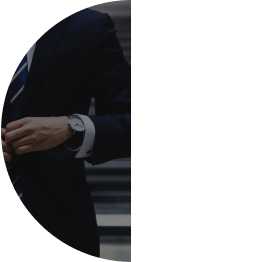 Annual UP2IT conference to discuss the latest tech trends with 400+ attendants and 30+ speakers.
Annual courses for developers, Project Managers, and DevOps engineers.
Monthly tech discussions & networking meetups for developers, QAs, PMs, DevOps, and designers.
Annual student olympiads to bring up the next generation of programmers.
Transparent pricing
Pay a fixed lump sum a month per Kubernetes engineer. Forget about hidden charges and annoying fees for project setup & management, scope revisions, termination, and so on.
no project management fee
How we differ
MindK offers experienced Kubernetes developers from our pool of in-house experts.
Traditional outstaffing companies
Homegrown Middle and Senior engineers for your needs
Technical excellence thanks to internal training and mentorships
Product mindset and practical experience with Agile teams
High security and IP protection
Hire proven Kubernetes experts
Hire our proven Kubernetes developers to simplify your container orchestration
and streamline your operations.
Build your dedicated team
At MindK, we offer a complete range of DevOps services, including consulting, implementation, and ongoing support. You can also hire web and mobile developers, QA/TA engineers, or outsource the entire project to focus on other areas of your business.
Frequently Asked Questions
How much does it cost to hire a Kubernetes expert?

The cost of Kubernetes consulting depends on several key factors. They include the engineer's seniority, education, location, and current skill set. With that in mind, you can hire a senior Kubernetes developer in the US for $73 to $100 per hour.

When working with Kubernetes consulting companies like MindK, you also have to take into account the company's size and the type of engagement. A good range to target is between 50 and 99 USD per hour. Go lower and you'll probably be sacrificing quality for minuscule cost savings. Above that, the increases in quality might not be worth the salt.

How to ensure the engineer's CV matches their real skills?

MindK has a multi-step vetting process that eliminates 96% of candidates based on their technical and soft skills. Those who passed the final interview, go on to work with a perfect track record for 5 years on average. But you don't have to trust our words. Feel free to run as many interviews as needed and give your own test assignments to ensure the right fit for your company. 

Do your Kubernetes experts developers have good English and soft skills?

First of all, we've implemented a rigorous pre-vetting process to ensure all candidates have good English and soft skills. Our developers work daily on international projects, participate in Sprint plannings with clients and demo the projects to stakeholders. This helps them grow soft skills, along with regular English lessons.

We cultivate four key values:

Get things done.

We take initiative to offer solutions instead of passively complaining about problems.

Self-management

. We don't hire a boss or two for each project. Our engineers kick themselves up every day to do the job because they know how and why. 

Relentless strive for self-realization

. Each Mindkicker strives to become a professional in their field on their own initiative, not because they are forced.

Positive thinking

. Life is all about overcoming challenges and obstacles. A positive attitude helps us solve problems without dwelling on them.

Can your Kubernetes engineers join and take over mid-project?

How fast can you start working on my project?

The entire process usually takes around 2 weeks from first contact to the start of work.

Is there a minimum term for a contract with MindK?

There's no minimum term for a contract when hiring Kubernetes consultants at MindK. However, if you'd like the chosen specialist to continue working full-time on your project, the minimum term can vary between 3 and 6 months.