So, the best thing to do now is to embrace change and use the crisis as an opportunity to succeed. In this article, we'll explain what is digital transformation and detail our experience in helping other companies as a software development firm. MindK has worked with many entrepreneurs that changed their entire business model. We helped them find new ways to serve customers, improve business efficiency, and use their vast domain expertise to become SaaS powerhouses. Here's their story.

What is digital transformation and why is it important?
Digital transformation or digitalization is now one of the most trendy terms. It describes a substantial shift in your organization, meant to improve business performance. Digitalization involves both changing your culture and using technology to:
Optimize internal workflows and business processes.
Build new products and services to solve changing customer needs.
Drive business value out of collecting and analyzing data.
Modernize legacy systems (cloud computing and so on).
Each of these approaches can provide massive benefits. Yet, successful companies often combine all four to dominate their markets. So, why does digital transformation matter?
Even before COVID, 85% of C-level executives admitted they had only 2 years to integrate digital technologies before getting overtaken by competitors. And while larger enterprises dabbled in all sorts of digital endeavors, most small and medium-sized businesses (SMBs) thought that a simple landing page was enough to lead a successful offline business.
Now we see this isn't true. As consumers were forced to stay at home, the Internet became the only way to interact with businesses. According to last year's survey, 55% of EU firms say that the pandemic has raised the demand for digitalization. Microsoft reported 2 years' worth of digital transformation within the first 2 months of the outbreak.
The current shift is massive, yet many industries have already gone through similar changes on a smaller scale. For example, some time ago people stopped reading newspapers. Print book sales dropped significantly. Business Perspectives was a small publishing house specializing in academic writing. The journals they printed could neither attract renowned scientists nor reach beyond a small local audience. To help the company earn revenue, we digitized the entire process of reading and purchasing scientific journals. Since then, users have downloaded 500,000+ articles using a convenient e-commerce website.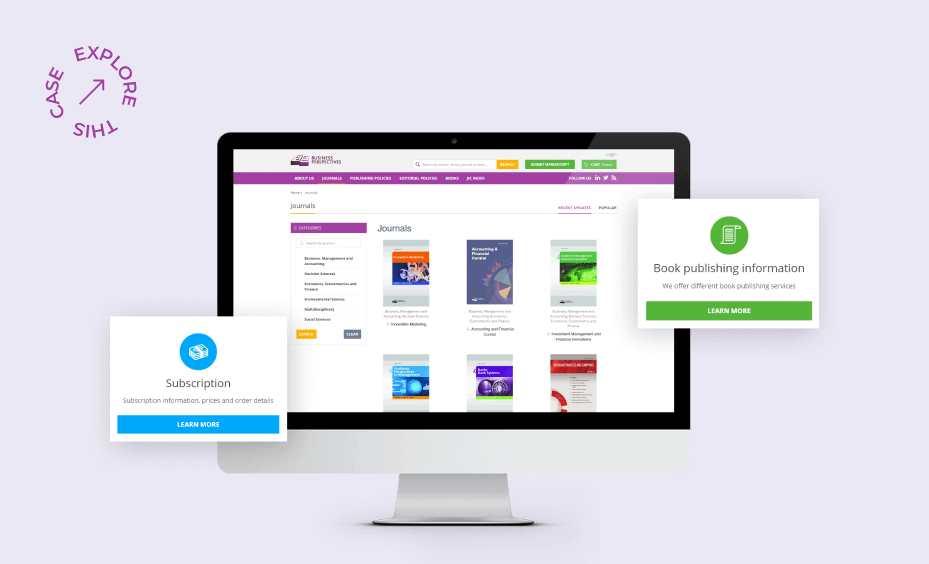 Digitalizing a scientific publishing business [explore the case study]
Yet, publishing manuscripts remained a very time-consuming process. Each article has to go through a complex 8-step review process with a constant email back-and-forth between authors, editors, and reviewers. To speed up publishing, we created an internal system that automated most repetitive tasks. This saved countless hours for editors and reduced the number of human errors.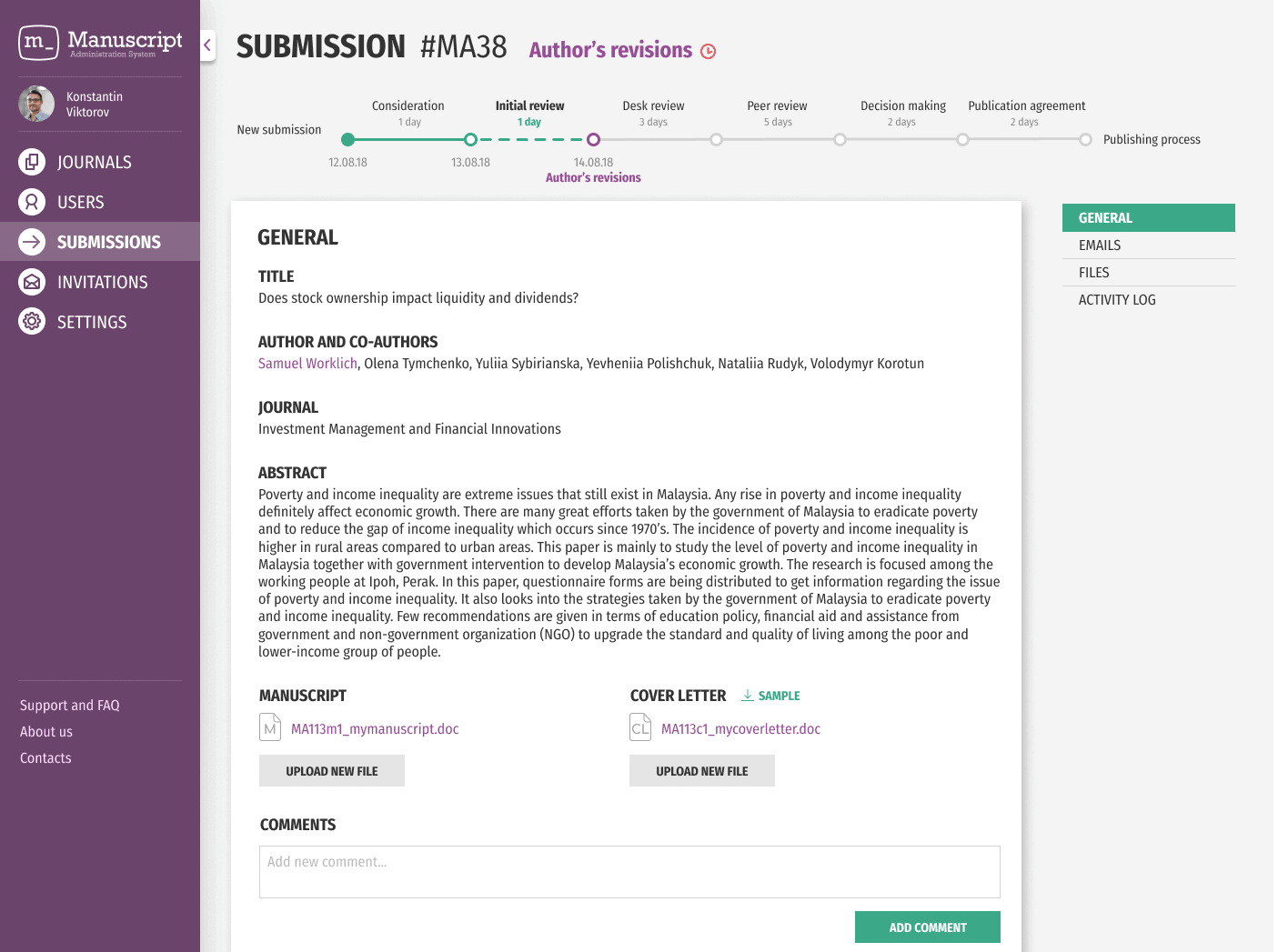 Manuscript submission page in a custom solution by MindK
The experience of Business Perspectives shows that even a small company faced with a massive industry shift can take advantage of the situation to thrive in the new environment. The key to success is having the right people and technology to power your transformation.
Now that you know the digital transformation definition, let's examine all the different ways you can use these two key assets to improve your business.
Digital transformation: 7 key aspects
Digitalization isn't just about technology. Adapting to the crisis requires a complex approach that affects all aspects of your business.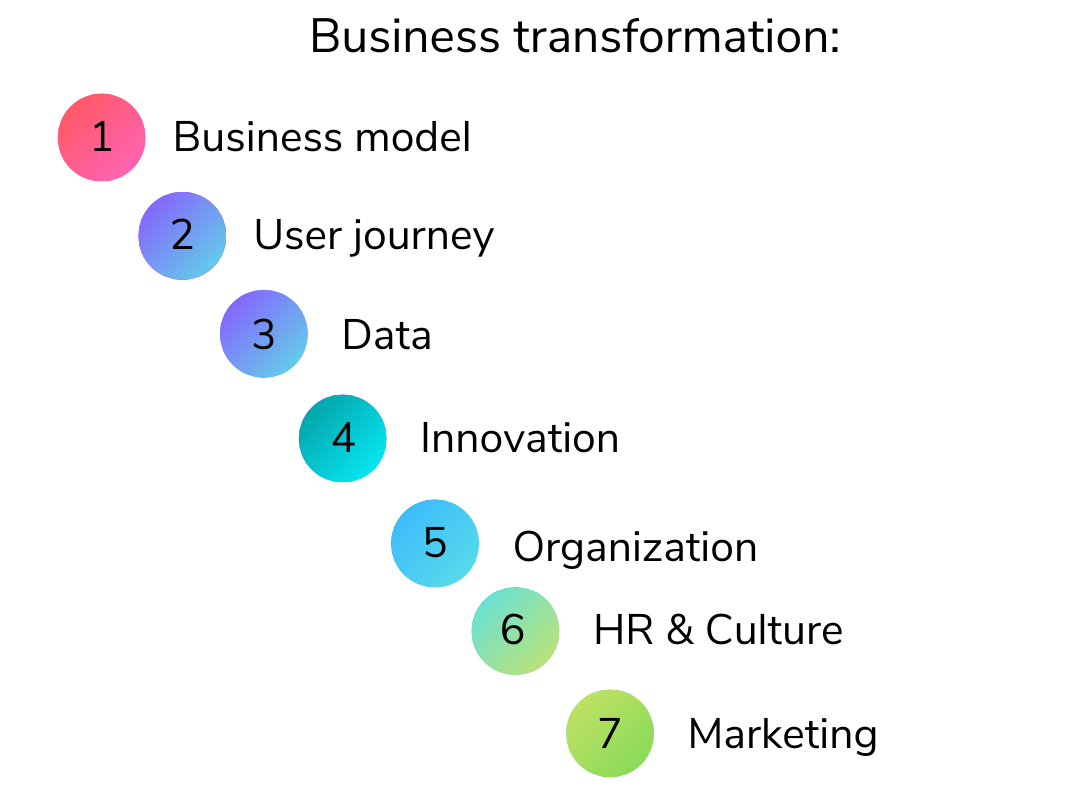 1. Business model
Many organizations engage in all kinds of digital projects without touching the underlying business structure. As a result, they are just as vulnerable to disruption as non-digital companies.
The very first thing you should consider before transforming your business are your values and strategy. When faced with the threat of disruption, companies can either:
Retreat/become super-niche.
Block disruptive threats.
Try to win the disruptor's market; or
Disrupt their own business model and create new markets.
Netflix is a great example of the latter strategy. They started as a humble DVD-by-mail company. By ditching physical stores, Netflix could offer a lower price compared to its main competitor, Blockbuster.
Netflix doubled down on online services by expanding into streaming. It built sophisticated machine learning algorithms to power its recommendation engine. This self-disruption changed both the ways we consume media (binge-watching) and how we approach storytelling (multi-season epics instead of self-contained episodes). Netflix was at the very heart of disruption – the digital media – and became stronger than ever before.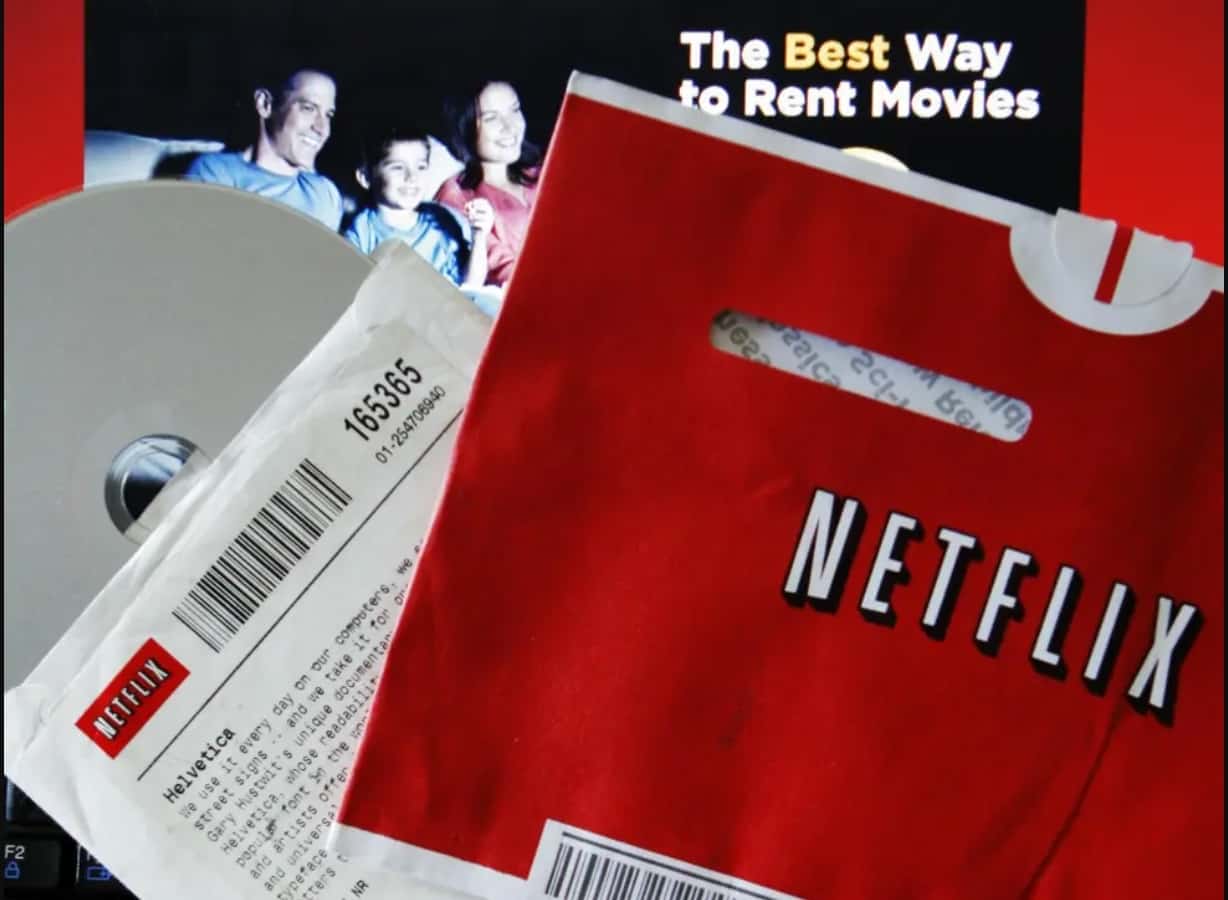 There's another way we often see companies change their business models. One of our clients is a small consultancy firm from Norway. It helped businesses fill complex environmental and social responsibility reports. The only way to increase revenues at that point was to hire and train additional consultants.
To bypass this limitation, the company decided to create a self-service portal for corporate clients. They had people with vast domain expertise while MindK took care of the technology.
Together, we created an easy-to-use SaaS application for reporting all kinds of sustainability information. It has drastically reduced the time to fill the report and allowed the company to attract new clients. Today, the software is used by Forbes Global 2000 companies and has over 400 corporate customers.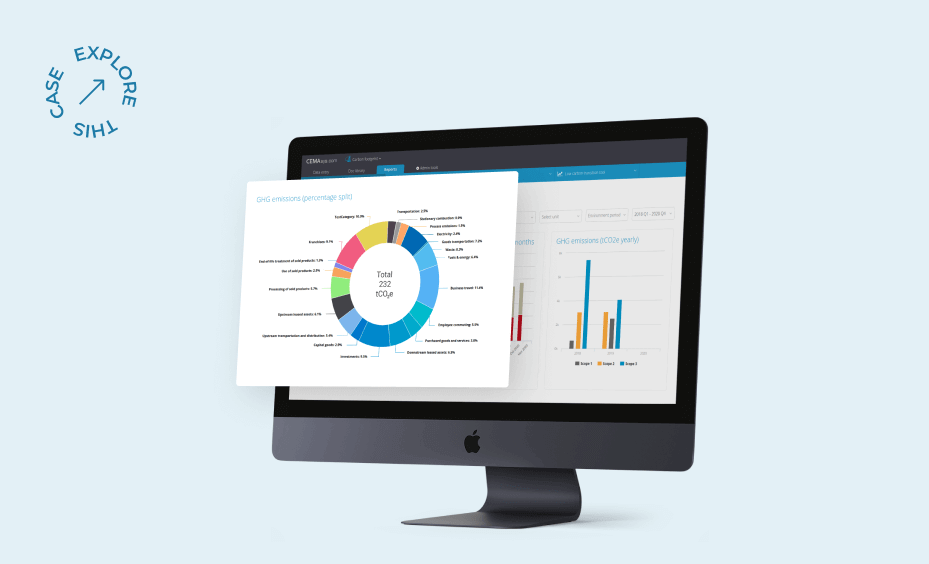 Turning environmental consultancy into a SaaS business [explore the case study]
2. Customer journey
Like never before, you need to be closer to your clients. Customer expectations are now shaped by digital-first, interconnected products, and constant improvements to their functionality. Today it's common to provide a seamless customer experience across a range of self-service channels: mobile apps, websites, and social media.
Digitalizing a customer journey may be as simple as building an online storefront for a mom-and-pop shop or as complex as innovating the education system.
Our personal case here comes from a Norwegian insurance company called Innmeldt. Norway has a very complex pension system, and Innmeldt consults many of the country's top employers on retirement and health insurance. At some point, the company decided to move away from time-consuming individual consultations to a more convenient SaaS model.
MindK helped them develop a modern web portal that automates all pension calculations. It can be easily customized for each employer, providing transparent and accurate information on individual workers' retirement benefits and insurance plans. We integrated the portal with a custom member management system that supports ticketing, invoicing, and much more. As a testament to a great user experience, 5 leading Norwegian companies have already adopted the system.
This is just one of the examples that show the rapid transformation of the insurance sector. Fintech as the whole is at the forefront of all things digital. So if you're interested in the sector's future, I'd recommend checking our in-depth article on digital transformation in the financial sector.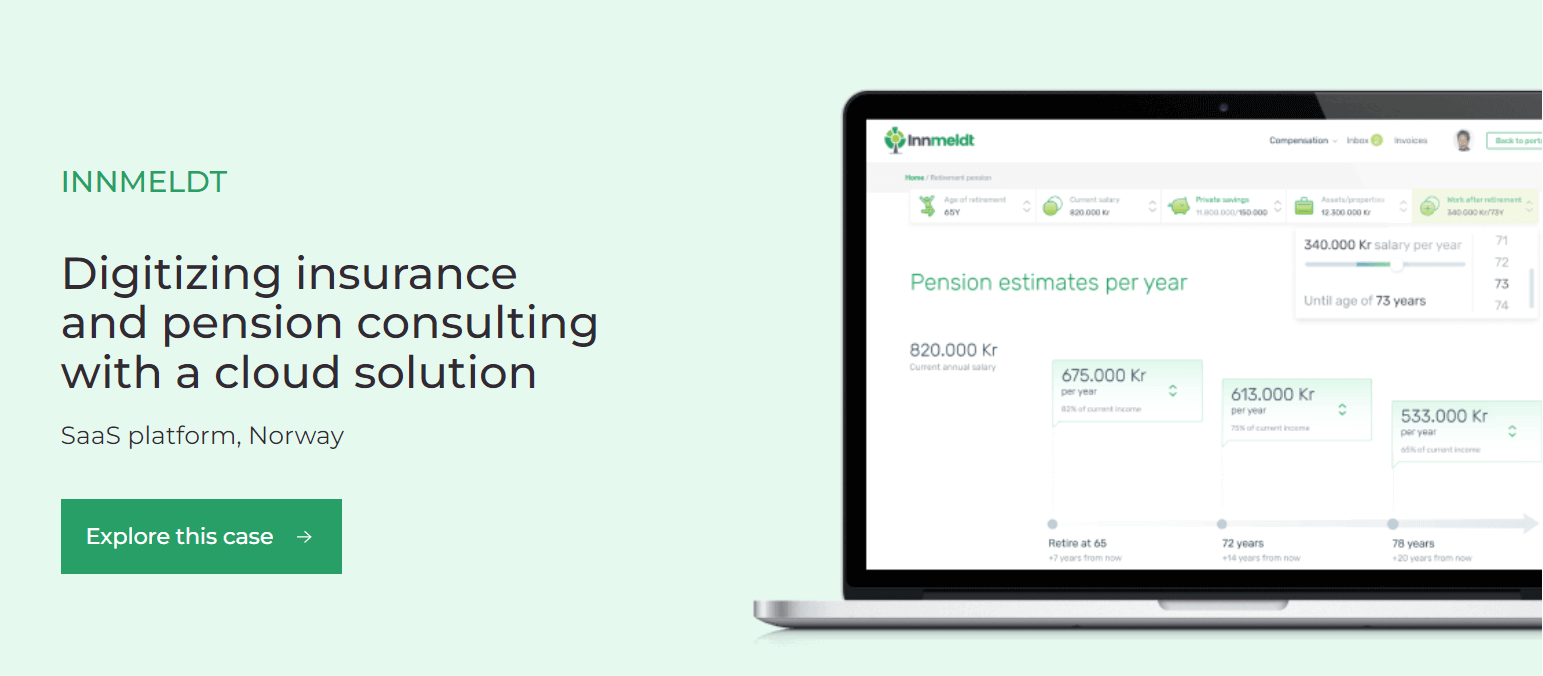 Digitalizing insurance consulting [explore the case study]
3. Internal workflows
Many established companies are now weighed down by inefficient workflows and bulky legacy systems. This greatly limits opportunities for growth.
One of our clients makes a solid example here. They are a leading recruiting company from the Western Europe, which used a 12-year old system to manage interviews and job candidates. The solution had an awful UI and could no longer meet the company's needs.
HR managers had to manually look through dozens of recruitment platforms to find job applicants and keep their profiles updated. All of these actions took valuable time away from interviewing candidates and filling jobs, making the business less competitive.
To solve these issues, we designed a new solution around the unique processes at the client's company. Recruiters can now enter a single query and get instantly matched with hundreds of candidates that satisfy employer requirements. They can use a single app to message the candidate, send a CV to the client, get feedback, assign an interview, and do a follow-up call.
Automating workflows eliminated repetitive manual actions. As a result, our clients can now fill a vacancy 2x faster than before and achieve the same success rate with 5x fewer efforts.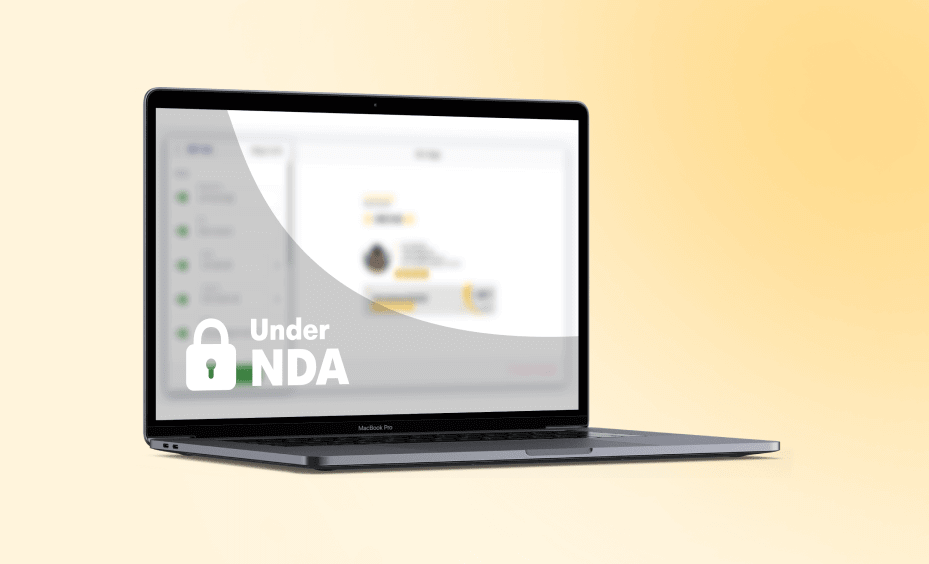 Automating recruiting workflows [request the case study]
4. Data
Data allows you to gain a deeper insight into your customers and make educated strategic decisions. This sharp focus on data and analytics is one of the main digital transformation trends in 2022.
According to the Lean Startup author Eric Ries, most features of most products are simply dead weight. This happens because we make assumptions about our customers and then take big risks by building products we think they need.
Instead, Ries advises to make small, incremental changes to your products and base all further improvements on the data you gather from their usage. This way, you can decrease risks when building new features and spend your efforts in a much more efficient way.
The first step to data-driven decisions can be adopting a company-wide CRM to store customer information. When data becomes more abundant, you can start leveraging predictive analytics to make all kinds of forecasts, from changes in demand to individual workloads.
In one of our projects, we developed an IoT solution to help municipal enterprises track energy & heating consumption. The system takes into account a variety of factors like historic heat consumption, weather forecasts, and standard consumption rates to predict optimal settings for heating systems. As a result, clients can "dial down their thermostat" and save a ton of money on heating.
Later on, data itself can become a valuable asset that you can exchange with other companies to forge new partnerships, acquire more distribution channels, or increase revenues.
This is called the Application Programming Interface (API) economy, a market that's expected to reach $5.1 billion by 2023. For example, around 60% of eBay sales are made with the help of an API that allows customers to buy goods from other websites. You can learn more about APIs by reading our article on API development.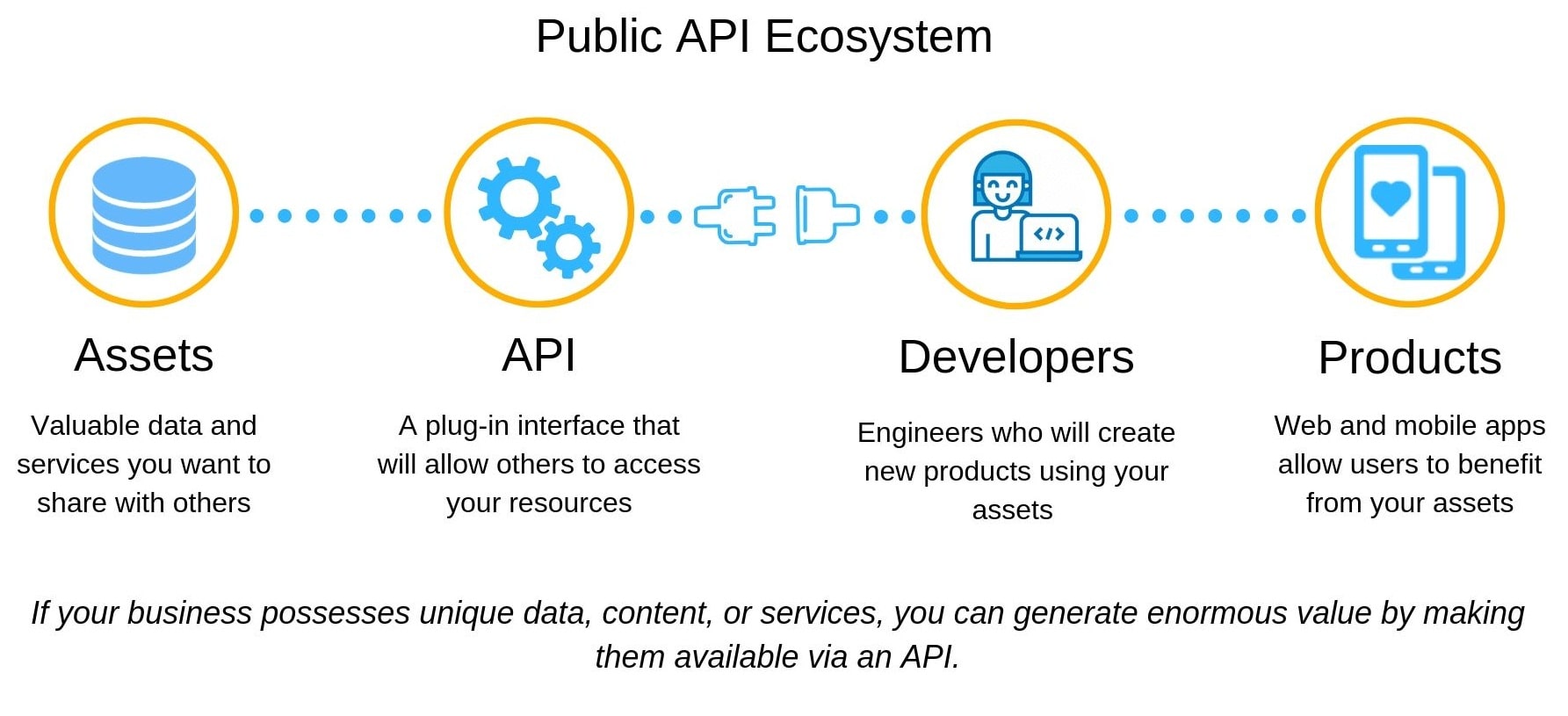 5. Organization
Finding new ways to satisfy user needs will likely require you to transform your organization structure. The ability to rapidly adapt to emerging threats requires great agility. Yet, most organizations follow a more traditional approach, where they draw long-term plans that define where they want to be and how to get there.
Such companies are too slow to adapt to changing technologies and are ill-prepared for uncertain times.
The IT industry has for many years used an Agile methodology to fight uncertainty in challenging projects. It allows nimble teams to work in small iterations (1-4 weeks) to plan, build, and test a piece of functionality that's ready for a release. You can then gather feedback and adjust your plans to better satisfy user needs.
We at MindK started using this approach 7 years ago with some of our software development teams. The results were so huge that we adopted Agile as a company-wide philosophy, from our marketing to legal teams. Since the start of the pandemic, Agile has become one of the key steps involved in digital transformation across many industries, from Elon Musk's SpaceX to Pepsi, Zappos, and John Deere.
You too can benefit from applying Agile principles. Plan quarterly, work iteratively and adopt a more flexible approach to management. Here are the three key components of Agile organizations:
Awareness of trends and user needs
Decisions based on hard data; and
Fast adjustments to your plans.
This requires a shift in culture where individuals are encouraged to think like entrepreneurs and work as one team. You can learn more about Agile thinking by checking our article that details our 6 lessons learned while using the methodology.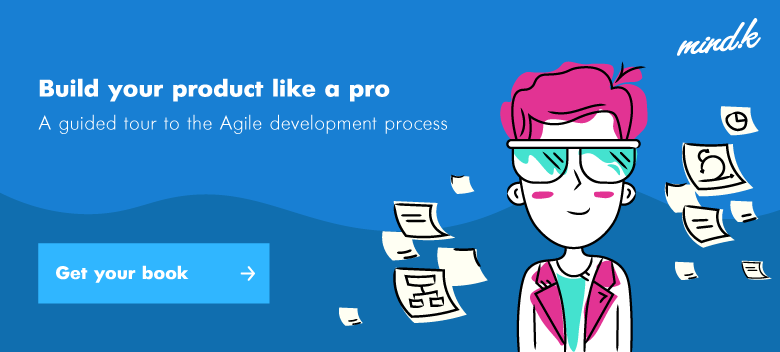 6. HR & Corporate culture
Most digital transformation initiatives fail at the execution phase. The reasons are many, from the lack of technical skills to rigid corporate culture. The existing structures, processes, and employees might've made your company into the one it is now, yet they aren't necessarily sufficient to take it to the next level.
"Change the culture by empowering people to figure out solutions and make decisions without having to ask for approval (ask them "what would you do if your boss died?")." – Frank Vivier, chief transformation officer of Richemont Group.
Digital transformation will require hiring specialists you currently lack and training the personnel to take full advantage of the new systems you are going to implement. But with enough investment in digital culture, your employees can become your greatest asset driving the business transformation process.
If you're interested in learning how technology can change your workplace, check out our detailed article on digital transformation in HR and recruitment.
7. Marketing
Marketing is how customers find out about your company and the products that can solve their needs. In every crisis, there's a great temptation to slash your marketing budget. Yet, this can be a dangerous strategy. Companies that cut marketing spending during a crisis often lose their competitive edge. After all, strong brands recovered 9x faster in the aftermath of the 2008 recession.
Embracing digital transformation may affect your marketing strategy and tactics in many ways:
Shifting to new channels (for example, mobile and social media).
Adopting an Agile mindset of rapid experiments.
Keeping track of each customer via a CRM.
Automating most of your marketing activities and so on.
The options here are limitless, just remember to grow your marketing instead of stopping it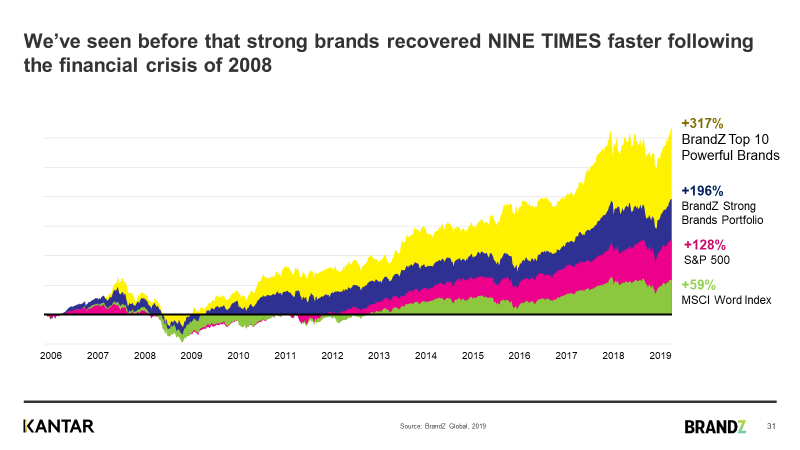 Conclusions
Each crisis changes the world. Some businesses fail to adapt. Others embrace the new normal. They use innovation to come on top of competitors. So, what is digital transformation if not accepting the inevitable change to thrive in the markets of tomorrow?
Companies that get closer to customers and disrupt their existing business model will become stronger and more resilient than before. You too can become one of the new leaders if you have the right people and digital technology to succeed with business transformation.
MindK has been helping companies from all over the world build new products and transform their business models for the past 12 years. We've got an experienced team of engineers and business analysts that can help you discover inefficiencies in your processes and automation opportunities. Together, we can transform your company – just leave us a message and we'll set up a free consultation with our experts.