As the CEO of a software development and consulting firm, I talk daily to business owners from all sorts of industries. They all realize the need for change. Yet, most of them share the same concerns.
Recently, I invited our partners at Radenia AG to answer the most pressing questions for business leaders interested in digital transformation. Together, Alexander Radchenko and Alberto Parolo have over 30 years of experience in digital transformation and IT consultancy. Here's what they had to say about succeeding with your digitalization efforts
Table of contents:
What is digital transformation?
Companies all over the globe are facing enormous pressure to change how they operate. Customer expectations change so fast that the 'business as usual' attitude is no longer viable. Entrepreneurs have to evolve along with the market to stay competitive.
Digital transformation refers to a significant change in the way your company operates due to the use of technology. It can take different forms – from revamping the customer journey to automating processes or changing the entire business model.
According to the TEKSystems report, the top goals of business transformation in 2022 are:
Improving customer experience (46%)
Upping the business efficiency (35%)
Upgrading legacy systems (35%)
Optimizing business processes (26%)
Accelerating innovation (23%)
Boosting time-to-market (23%)
Exploiting new business models and revenue sources (23%)
Reducing cyber threats (22%)
Developing new products and services (18%)
Digital transformation isn't simply about implementing cutting-edge tech. It is a continuous process aimed at maximizing business value. Leading companies often have several digital initiatives running in parallel. Yet, succeeding even with one can be challenging. To overcome digital transformation challenges, businesses have to turn into serial innovators according to the MIT Center for Information Systems Research. Such companies often engage in quick experiments to discover what people need, what they are ready to pay for, and what systems can become economically viable. Many of these experiments will fail, yet the more you try – the greater the chance of success.
American delivery company UPS is one of the more famous examples of digital transformation. In the early 2010s, the logistics giant noticed the potential of emerging technologies like AI and machine learning. In 2012, the company launched a fleet management fleet tool called ORION. Its advanced AI algorithms help drivers plan optimal routes. The tool decreases delivery time, fuel consumption, and harmful emissions. In just a year, the system saved UPS more than $50 million.
Three years later, the company introduced EDGE – a real-time package optimization system. It allows UPS employees to find storage for millions of packages before they are delivered to customers. The tool has all but eliminated the chance of misplaced deliveries.
The final piece of the UPS puzzle is called Network Planning Tools. It relies on AI and data analytics to improve the flow of packages. The tool allows UPS to monitor its vast network of storage facilities, choose optimal routes and delivery vehicles, sort packages, and much more.
These digital initiatives save UPS millions of dollars per year.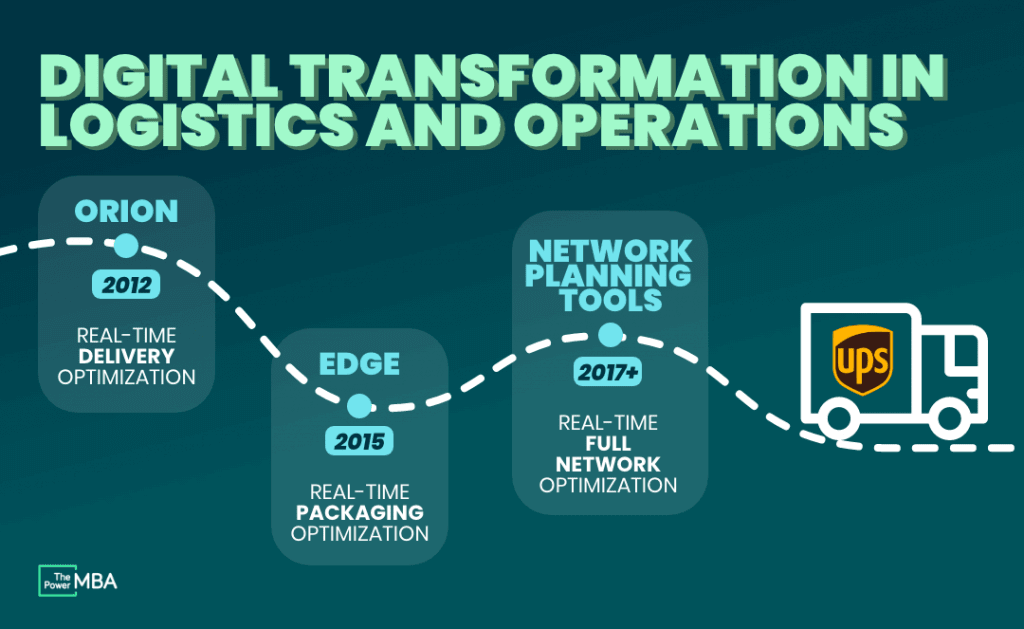 Source: The Power MBA
According to McKinsey, almost half of global companies expect technology to become their main competitive advantage by 2023. Yet, a third of digital transformation initiatives fail to reach their original goals while 45% deliver fewer returns than expected. Here's why this happens.
Why does digital transformation fail?
CIO has recently outlined the top 10 reasons why digitalization efforts might stall or bring disappointing results.
Funding issues – almost half of the companies point towards various funding problems. They include budgeting difficulties due to high uncertainty, unexpected costs, and lack of funds.
Corporate culture – 37% of respondents claim their organizational structures are ill-equipped for massive change.
The lack of a clear digital transformation strategy and C-level support undermines 35% of companies, according to a Wipro digital survey.
Talent shortage – 9/10 of companies admit they'll require at least some new specialists to complete the transformation while 37% will need a major talent overhaul.
Competing priorities and lack of alignment between different departments present a problem for 32% of businesses.
No understanding of the technology and the talent needed to complete the transformation is another major problem.
Starting too late is the biggest reason for the transformation failure according to Martin Reeves, a managing director at BCG's Henderson Institute.
Chasing trendy tech like AI or blockchain for its own sake can also be detrimental to your digital transformation process.
Trying to transform in one big push instead of choosing a more iterative path often leads to unrealistic expectations and incoherent strategy.
Continuity issues – losing a senior executive can doom the transformation initiative as replacements often prefer starting over instead of continuing the predecessor's projects.
In my experience, most SMEs and traditional businesses face at least one of the following digitalization challenges. Here's how you can mitigate them.
Challenge #1: funding
Most business owners have pretty unrealistic expectations about the budget you need to build modern software. Its complexity continues to grow, wages are rising, and many companies find it hard to get the necessary funding.
There's always a risk you'll spend lots of money on a shiny new toy with little business value. That's why funding is one of the key challenges of digital transformation.
The best advice here is to concentrate on just a few key initiatives with easily measurable and clear business goals. McKinsey's research shows that companies with well-defined digitization objectives are 1.7x more likely to overperform than their peers.
You need to understand whether your transformation projects are realistic, viable, and will provide enough benefits for your company. Lean Startup author Eric Ries says that most companies end up building useless features because their efforts were based on unproven assumptions. To reduce the risks, he advises building your solutions in a series of rapid (and inexpensive) experiments and testing each new feature with real users. Collect user feedback, analyze usage data, and adjust your plans (Build-Measure-Learn feedback loop).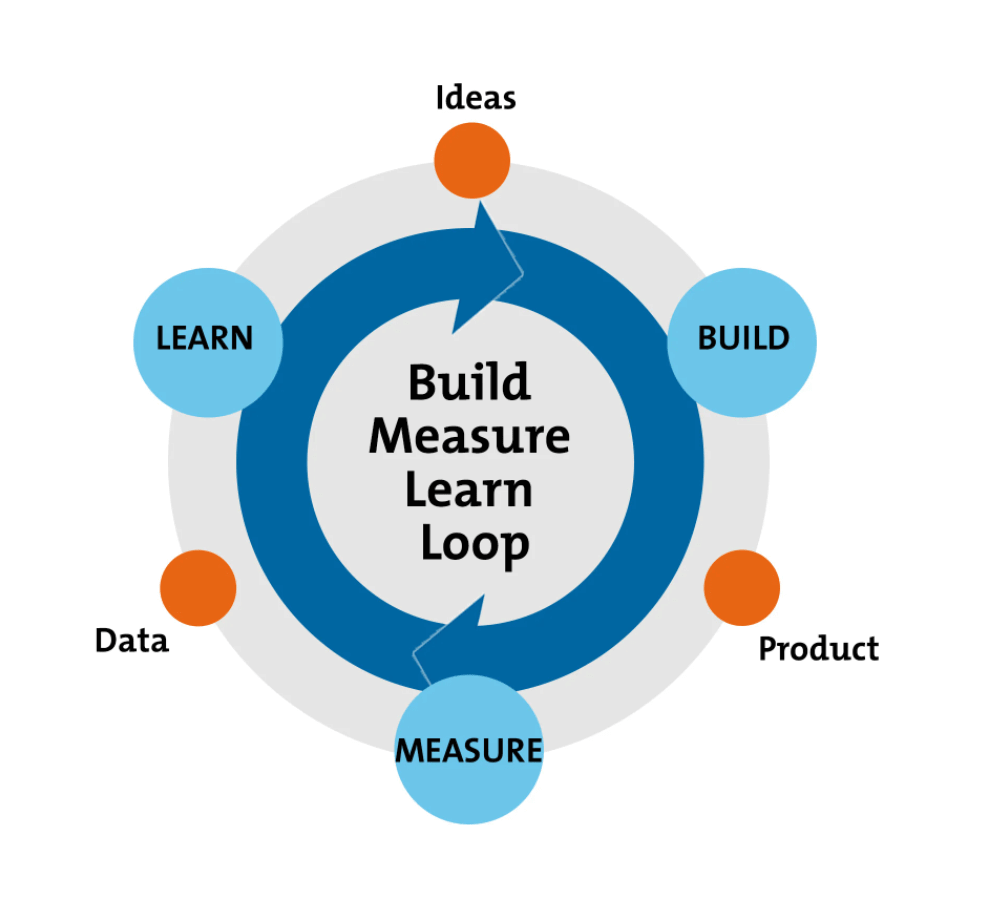 Moving in smaller steps makes sense, since large investments are risky. We recommend our clients one of the two approaches:
Proof of Concept (PoC)
Minimum Viable Product (MVP)
A Proof of Concept is a stripped-down version of your solution. It only has the most critical features necessary to validate that your idea has real-world potential. Such projects are typically short, relatively cheap, and can be delivered under a fixed-price contract, reducing the risks.
About a year ago I talked to a group of musicians, film, and video producers that wanted to revolutionize the musical beats industry. Their main problem was proving to potential investors that their solution could be implemented in a user-friendly way. I advised them to build a quick PoC as a way to raise additional funds.
In less than 5 weeks, we built a Tinder-like app for creating and selling music. Although a PoC typically puts functionality over design, our app focused on the UX as our target users were all creative people. With a working app in their hands, our client attracted multiple investors. The additional funding allowed us to build a fully functioning product that attracts new customers.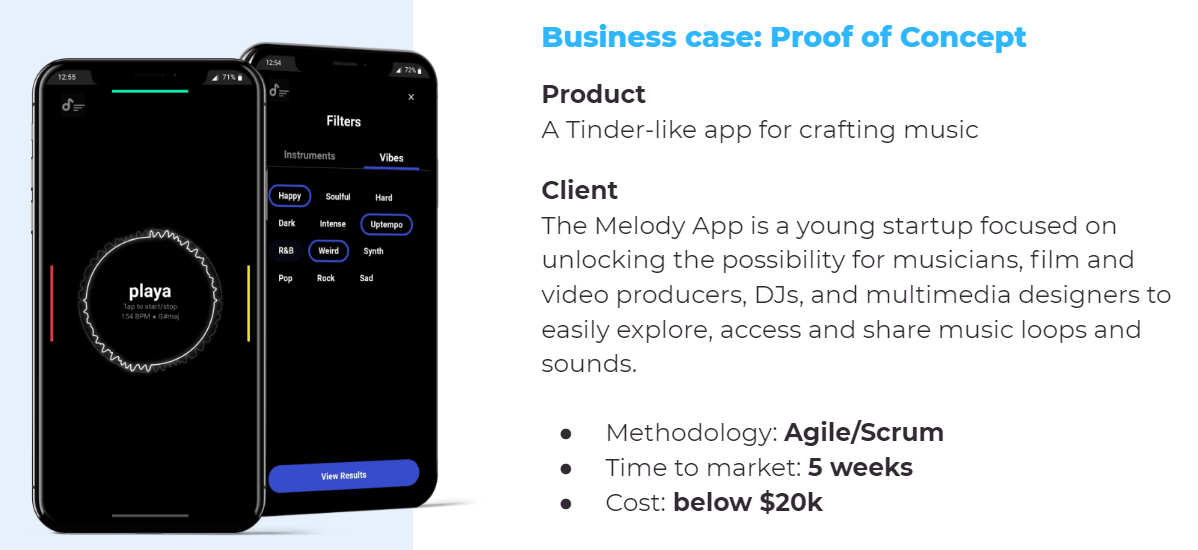 A Minimum Viable Product (MVP) is a basic version of your product with just enough features to satisfy early customers and provide feedback for future development. Focusing on the most well-understood features allows IT vendors to give you a more precise estimation and reduce risks by making the result more predictable.
But perhaps, the main MVP benefit is reducing your upfront investments.
Another of our clients is one of the largest construction companies in Norway. Scandinavian families usually buy homes that already include furniture and everything needed for living. For a long time, the company allowed its clients to select those materials from a huge printed catalog and purchase them from a wide network of partners.
It was a very inefficient approach. Our client needed an interactive app for selecting interior materials and working with partners. We built an MVP and gave it to the client's employees. They used it for about a week, reporting on what was convenient and what needed additional work. Our team prioritized the suggestions according to value, and improved the app. This resulted in 80% of the company partners voting in favor of our solution even before the release.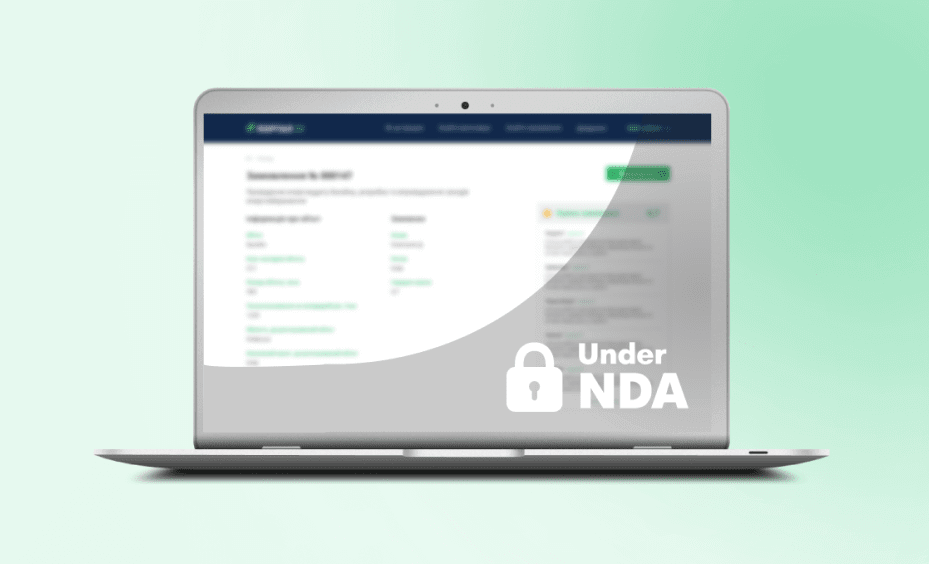 Digitalizing house purchase experience [request the case study]
In MVP development, it's important to work closely with stakeholders, target users, and focus groups. It's also crucial to pay enough attention to the app's UX as even corporate users experience your app through its interface and user journey.
Challenge #2: lack of expertise
Many Small and Medium Enterprises (SME) don't have the expertise required to upgrade their digital capabilities.
"Recently, I was talking to the owner of an online retail delivery service. I was surprised to learn that despite a significant rise in demand they were out of business because they were unable to scale their operations and their clients were acquired by bigger players." – Alexander Radchenko, CEO at Radenia AG, Switzerland.
At the same time, SMEs are much more sensitive in terms of cash flow and have fewer options in addressing transformation. Although products and services from SMEs are in great demand, many of them find it hard to manage their delivery capacity. They simply lack the tools and resources to do it properly and fast.
Digitalization initiatives need experts in technology, data analytics, and Agile thinking. This can mean hiring additional specialists, upskilling your employees, or using external contractors that specialize in digital transformation. Yet, even those who have all the necessary expertise in-house can suffer from a large gap between the IT and business people.
A good example here is a leading recruitment company from Western Europe that started digital transformation almost 12 years ago. As time went by, the market changed considerably, raising the need to rework the system.
However, the company's IT department was just a few people. They were overloaded with routine tasks like fixing somebody's printer or setting up a new email and would often have no time for building new features. This created clashes between departments and lowered performance even further. In the end, they realized the company needed an external vendor to be responsible for building new features and improving the system.
People are very resistant to change, especially if you attempt to transform the company in one go. A much better approach is to start with a small pilot project and introduce changes gradually. Let your employees use the prototype or MVP and voice their honest opinion. You can then use their feedback to adjust your plans and build a better product.
We call this approach Agile development. It was created by IT professionals as a way of successfully managing projects in an uncertain environment. Since then, it gained popularity across many industries, from marketing to law and space exploration.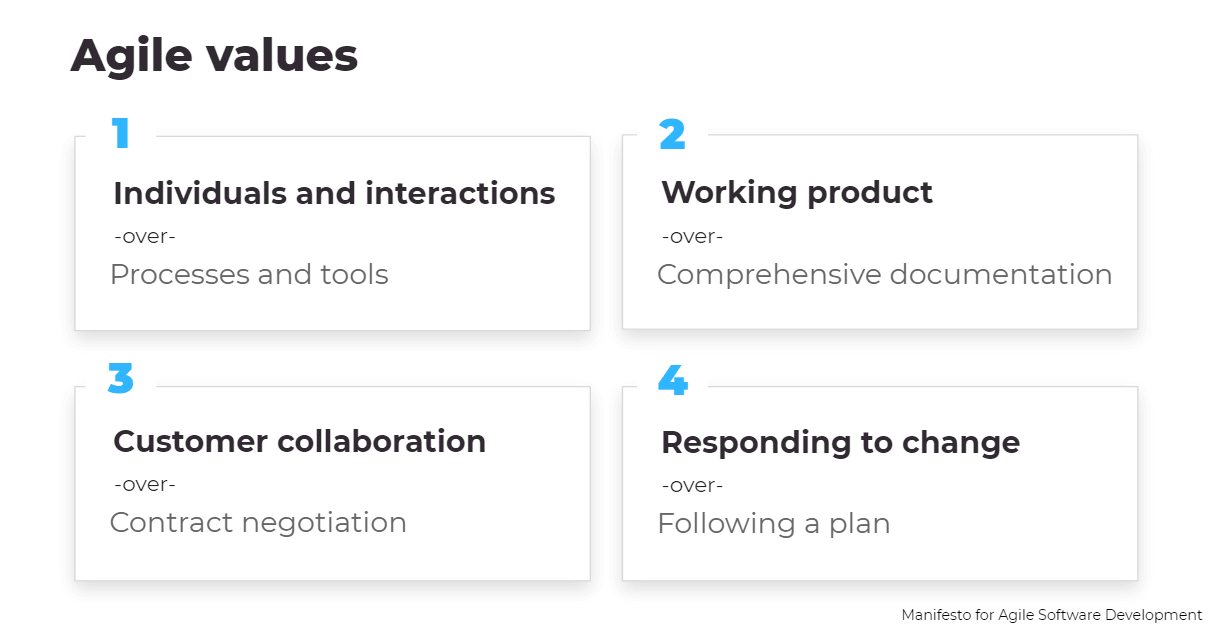 Companies practicing Agile are almost 2x as likely to surpass their objectives while reporting 60% more revenues and profit growth along with other benefits:
Faster time to market.
Early risk identification (short iterations + constant feedback from users).
Focus on business value and a user-first approach.
Faster response to change.
MindK has felt these benefits when we switched to Agile 7 years ago. Since then we've realized that Agile requires companies to change not only the way they work with IT teams and consultants. They need to change the way they operate in general, how decisions are made, who is responsible for the product, and so on. You can learn everything you need to know about Agile by downloading our in-depth guide that explains the topic in a very accessible form.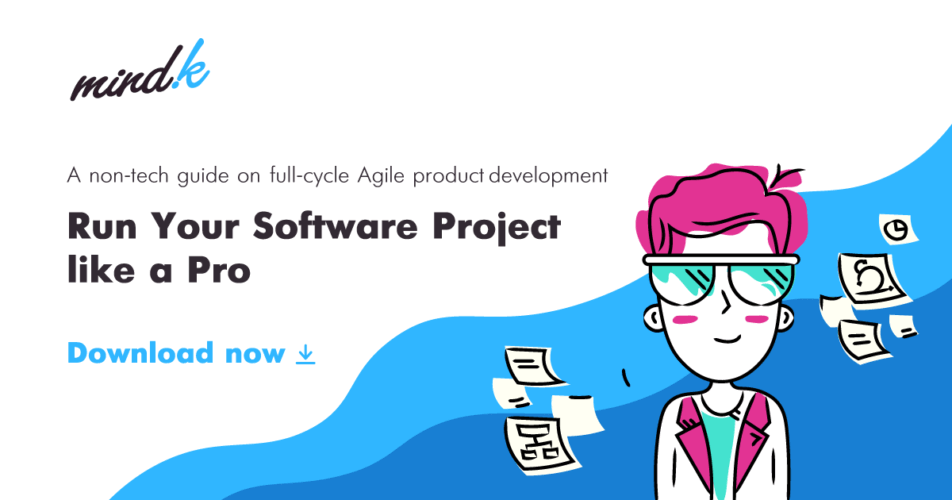 Challenge #3: no technological capabilities
Modern technologies give businesses a huge competitive edge. Take, for example, the DevOps methodology that allowed companies like Netflix and Amazon to innovate at a previously unseen speed. DevOps is a whole philosophy that uses a set of cutting-edge automation tools to improve collaboration, cut the time to introduce changes, reduce errors, and speed up releases. This allows you to closely follow rapid changes in the markets.
The recruiting company from the example above experienced this first hand. In the past, there was an abundance of job seekers, so like most agencies, they built a vacancy-centered tool. There's now a huge shortage of qualified candidates. Most of them get dozens of job offers. The old vacancy-centered tools could no longer satisfy their needs. This was one of the main reasons why the company contracted MindK to build a new system using a modern tech stack (React & Node.js).
Up-to-date approaches like microservice architecture enable faster development of new features, higher scalability, and lower project costs. Advanced analytics can help managers at all levels understand what is happening in the recruitment pipeline. As almost all of the processes were moved into a single system, recruiters can now easily remove any bottlenecks that slow down their work. By eliminating duplicate manual tasks the company can now close a vacancy up to 2x faster, using 5x fewer recruitment efforts.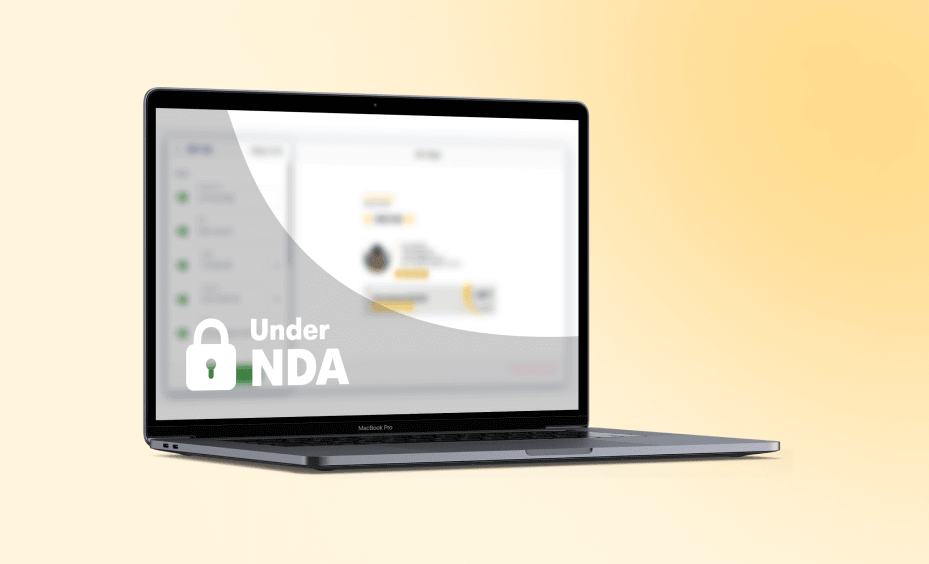 Creating a custom Applicant Tracking System for one of the top recruitment agencies in Western Europe [request the case study]
Challenge #4: talent gap
According to the recent Mckinsey survey, 51% of companies cite skill gaps as the top barrier to digital transformation. Respondents say they'll have to rehire or retrain up to ⅓ of their staff in the next couple of years to stay competitive.
McKinsey places high importance on attracting, developing, and retaining digital-minded talent, especially at the top level. Having a Chief Digital Officer (CDO) responsible for your transformation efforts is one of the best lessons you can take from the top companies. What's more, successful digital transformation depends on a wide variety of skills that are often absent in SMEs:
Business Analysts/Product Managers.
Agile Project Managers.
AI & Machine Learning specialists.
Software engineers.
QA and Test Automation professionals.
Data scientists and analysts.
UI/UX designers.
Security experts.
Cloud architects and so on.
Hiring these professionals locally can be a challenge due to a serious tech talent shortage. For example, LinkedIn lists over 73K DevOps vacancies in the US. Meanwhile, the country has just 41K DevOps specialists, most of them with a cushy job.
High competition over qualified engineers leads to increasing wages. Lots of companies now can't take advantage of local resources because of the high costs. Many are looking for cheaper alternatives, including offshore and nearshore providers. After all, if all your operations are done remotely it doesn't really matter where your employees are located.
''If people from my team are working remotely, they can easily integrate with teams that are working nearshore. I think we've broken some barrier and accelerated transformation in this area.'' – Alberto Parolo, Principal Consultant at Radenia AG, Italy.
Outsourcing can be a great choice for companies that are just starting their digital transformation journey. An experienced IT vendor can help you collect requirements, find bottlenecks in your processes, point out opportunities for automation, create a visually appealing design, and realize the solution under the guidance of experienced project managers.
For more than 12 years, this was our specialty at MindK. Back then we were a small web development studio with just a couple of engineers working on a digital transformation project for our Norwegian partners. Soon we realized this wasn't enough. We had to hire professional Project Managers, adopt the Agile methodology, invest heavily in DevOps, Test Automation and Business Analysis. Together, we've completed over 170 complex projects – from digitalizing scientific publishing to turning insurance and environmental consultancies into successful SaaS businesses. Many of our clients continue to work with us for more than 10 years, with our engineers becoming a true part of their company.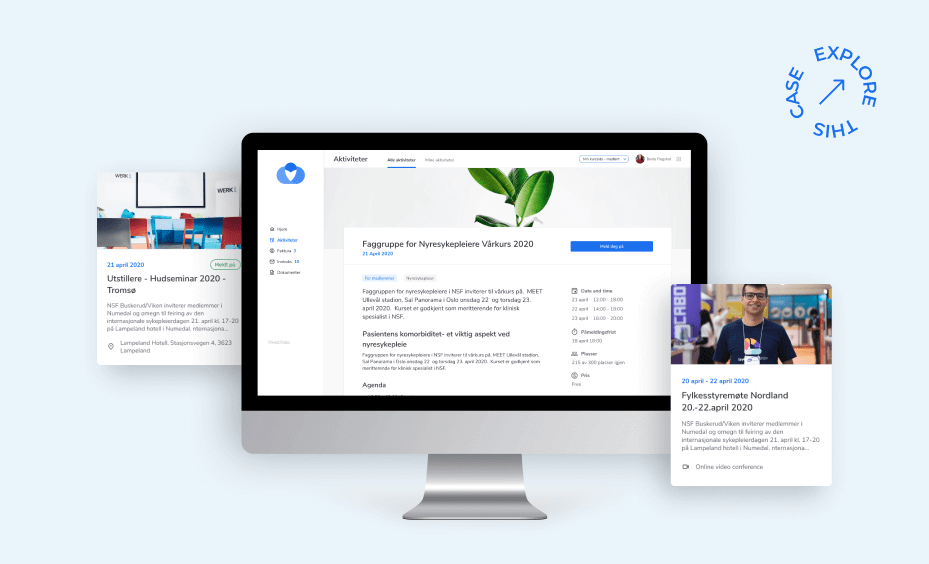 Choo is one of the longest-running digital transformation projects at MindK. The solution helps our Norwegian partners manage dozens of associations with a custom CRM, organize offline and online courses, collect membership fees from 200K+ users, and much more [explore the case]
Conclusion
Most businesses realize the importance of technology. When budgets are tight and uncertainty is high, most of them face the same transformation challenges – lack of funding, expertise, technological capabilities, and talent. The three simple rules you should consider to successfully navigate these digitalization challenges are:
Focus on short-to-midterm deliverables with tangible results.
Adopt a more flexible process and move in short iterations to avoid excessive upfront investment and have more flexibility in changing direction.
Consider developing a sourcing strategy, even if hesitant to outsource in-house tasks.
A smart sourcing strategy can help you do more with fewer resources. It allows you to leverage the expertise of specialists that can be too expensive or hard to find in your area. By delegating some of your activities you can achieve higher quality and efficiency while focusing on your core business.
MindK has more than 12 years of experience in helping companies embrace new technologies and business models. We've got both the expertise and talent needed to transform your company. If you need help or don't know where to start, you can always request a free consultation with our digital transformation experts.